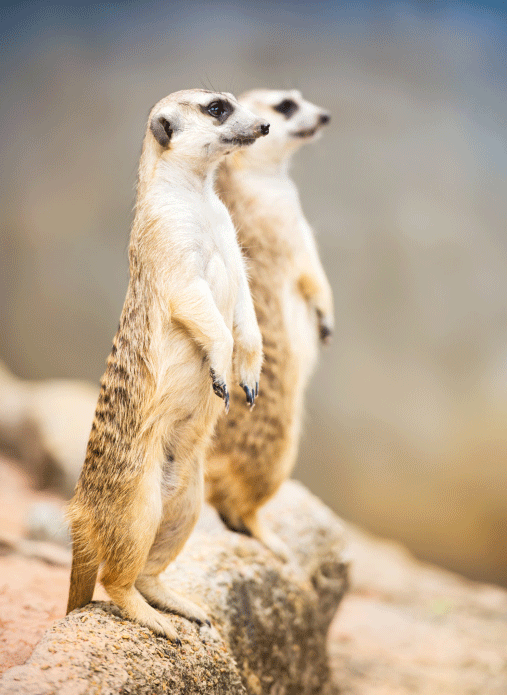 With associations typically signing contracts years out from their conference dates, they are particularly susceptible to smackdowns when things change in the years between. And now, with everything from new technology to new lodging alternatives popping up like prairie dogs, it's crucial that association planners bone up on the disruptive developments that could put their future meeting's financial viability at risk.
As MaryAnne Bobrow, CMP, CMM, CHE, CAE, president of Bobrow Associates Inc., said during a learning lab on meeting contracts of the future at the American Society for Association Executives Annual Conference and Exposition, "What you're doing today you may not be doing six months from now. So imagine how much different the meetings landscape may look for a meeting in 2020 that you're currently contracting."
Here are three of the most inevitable potential disrupters Bobrow and her co-presenter, Jonathan Howe, JD, senior and founding partner/president-CEO of Howe & Hutton Ltd., tackled.
Disrupter #1: New Sources of Competition (Thanks, Technology!)
Disrupter #1: New Sources of Competition (Thanks, Technology!)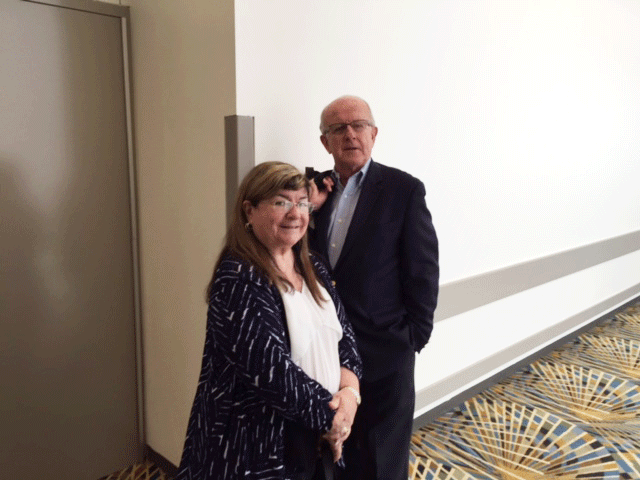 What do you plan to do about the webcasts, webinars, and other free online events that already likely are competing with your association's events? The numbers of these online events held by other associations, publications, and for-profit companies are growing, and likely will continue to proliferate for some time, chipping away at your core audience.
If you haven't thought about how your organization's offerings can compete with these new players, you better start now, said Bobrow and Howe. Associations even are competing with themselves, in a way, by making some of their meetings hybrid. Though so far associations planners I've spoken with have mainly found that making some of an annual conference's sessions available online actually ends up increasing attendance at future meetings, is it possible that, at some future point—say when flying becomes unaffordable and/or unbearable, or when your attendees just can no longer justify taking the time out of the office to attend in person—they may decide to forgo the in-person annual altogether?
Howe said that if this looks like it could affect your attendance numbers for a future meeting, it might be time to put a price tag on what you make available online.
Disrupter #2: Alternative Lodging
Disrupter #2: Alternative Lodging
As if Airbnb wasn't causing enough angst as a potential room block busting alternative, now we have Cotels, Yotels, 9Flats—not to mention the new "lifestyle" brands being launched by major chains, such as Moxy, born from a partnership between Marriott and Swedish furniture maker Ikea.
All in all, there are more than 30 new hotels brands coming into the marketplace already, said Howe. Many of these new venues are focused on sleeping rooms and cocktail lounges, a hotel's most lucrative areas, and may not even offer meeting space. But they may be where your attendees—especially the Millennials and Gen Xers many of these new brands are targeting—want to stay. "Know your demographics," said Howe. "This will help you determine the housing options to consider in your future contracts. Using your current data will pay off for you in terms of your bottom line in the future." And be sure to find out what types of hotels are available, or under development, in your meeting destination.
Howe and Bobrow said that for near-term meetings, associations might want to ask attendees where they are staying right on the registration form. While charging a premium on the registration fee for those booking outside the block—something one audience member mentioned—might not be a possibility, Bobrow suggested offering a rebate once people do book inside the block. But keep in mind that some, especially on the exhibitor side, have corporate mandates dictating where they have to stay, which may or may not include your host hotels.
And for those future meetings you're booking three, five, or 10 years out? Because "heads in beds" is always a primary revenue source for hotels, you may find your hotel asking you to pay for meeting space on a sliding scale that depends on the business you're bringing to the property, said Howe. You may even, added Bobrow, find future hotel contracts leaving guest room blocks out of the equation altogether. That's right, down the road hotel contracts might look a tad more European in the U.S., with organizations paying a la carte for meeting space.
Disrupter #3: Attendees Aren't What They Used to Be
Disrupter #3: Attendees Aren't What They Used to Be
Attendee behavior is changing in all sorts of ways, and changes in their lodging choices are just the beginning. Bobrow asked the audience if they'd noticed their attendees were arriving later and departing sooner, foregoing the opening and closing events and skewing F&B numbers. Bobrow mentioned a planner she knows who, out of 15,000 total attendees, only had 500 show up to the closing party. Ouch.
Others in the audience could relate, with one person saying "Our closing event used to be at 4 p.m. on Friday. Now we close at noon, and we still see people wheeling out at 10 a.m." Another shared that only 75 of her 600 attendees stuck around for the closer.
"They want to minimize the time they're away from home and their families and their companies," Howe said. "In other words, you have to give people a good reason to stay," and a party may not be enough of a lure. But even if you have the most outstanding speaker, they still may not stick around, he added. What you can do, said Bobrow, is cut down on your F&B costs while showing attendees you're thinking of their welfare by, for example, offering grab-and-go box lunches.
While they didn't have all the answers, Bobrow and Howe did ask a lot of questions that association planners in particular need to keep front and center as association meetings, like everything else, start to feel the effects of disruptive developments. "We need to start having conversations about all of these things now," she said, "because you don't want to be in the position where you're surprised to discover less than half of your attendees are staying in your room block or only 15 percent are staying for the closing party. If you are caught off guard, you'll take a big wallop to your bottom line and negotiating power."
Where do you expect to see your next big wallop coming from? And what if things that we now take for granted, like, say, heads in beds being the biggest hotel revenue driver, suddenly change? Can you envision a scenario in which that, or some other age-old truism, suddenly gets disrupted too?
Suggested Categories
More from MeetingsNet

---