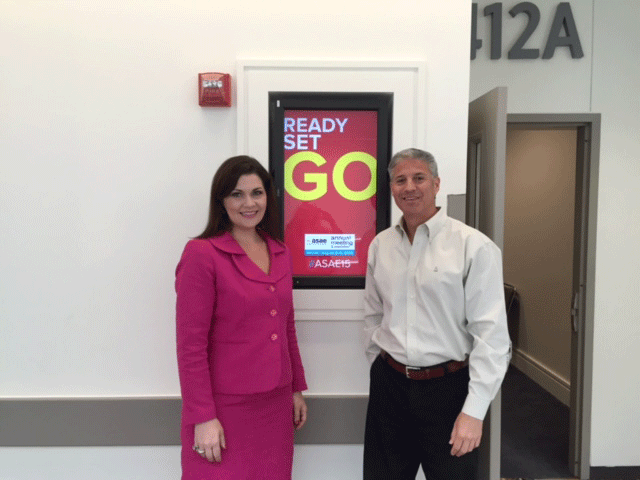 Meeting planners tend to be busy people. Make that very busy—but are you busier than you need to be? If so, the American Society for Association Executives' Annual Conference, held in August in Detroit, had a learning lab for you.
"The theme of this session is 'How to take your life back,'" said Scott Oser, president, Scott Oser Associates, who co-led "Power Tools: Hacking Your Way to Productivity" with KiKi L'Italien, president, Amplified Growth. They began by citing some pretty depressing stats that pound home the sorry state of the American worker today. For example, almost half of working men and women say their jobs interfere with their family life, and half of all American workers don't take their vacation time because they're afraid something bad will happen if they miss more than a day of work. Americans now log more hours of work per year than the Germans, French, and Japanese—including nights (more than a quarter work after 10 p.m.) and weekends (almost a third).
OK, OK, I didn't need any convincing that we're an overworked, multitask-obsessed, slightly insane society when it comes to work, but if I did, that would have done the trick. Fortunately, some of the many things we've been busy cranking out have been tools to help us make better use of our increasingly limited time. Here are some that L'Italien and Oser introduced us to at their session.
Stop the E-mail Insanity
Stop the E-mail Insanity
Don't be like the guy in the session room who won the "Who has the most e-mail in your in-box" contest (he had, if memory serves, somewhere north of 40,000; no one else even raised their hand after hearing that!). Here are some e-mail management tools that can help you get to in-box zero and a more-Zen state of mind:
FollowUp.cc
L'Italien said this is similar to the commonly used e-mail management system Outlook, but it has some handy extra features, such as allowing you to schedule your responses to people in the "cc" field. The CRM tool, which integrates with Evernote, Dropbox, Google, and Salesforce, lets you turn your e-mails into future actions without ever leaving your in-box.
Unroll.Me
Are you drowning in newsletters and other subscriptions that you don't even remember signing up for? Yep, me too, but I seldom take the time to go back to the Web site and hunt down a way to get off the list. Unroll.Me lets you dump unwanted junk with one click, and then rolls up the subscription stuff you do want to check out into one daily digest.
The Email Game
As L'Italien said, this one gamifies your whole e-mail system. You get a dashboard at the top, which lists actions you can take with an e-mail (reply, reply all, forward, label). You can do it now, or do it later, but you can't advance to the next message until you do something with it—and you lose points if you take too long to decide. I may have to try this one!
They gave us a few more tips, too: Instead of constantly checking e-mail (guilty!), a multitasking no no that, Oser said, research shows makes people less productive, schedule times during the day to check your in-box. L'Italien also passed along this idea for those whose e-mail correspondents expect instant responses: Include a line at the bottom of each e-mail letting people know the times you will be checking, so they know when they can expect to hear back from you.
Workload Overload
Workload Overload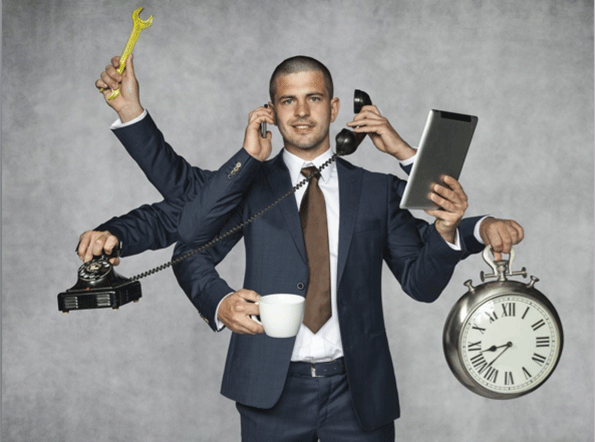 This easy-to-use time-management strategy entails taking a five-minute break after every 25 minutes of working, and a 15-minute break after 100 minutes of work. The timeframe, said L'Italien, is based on how long your brain naturally can hold focus. You also track the number of times you get distracted during each 25-minute work period. With the average worker spending two hours a day on social media, that quick Facebook status check may be eating up more of your day than you thought, said Oser.
RescueTime
If you need some help managing your Internet time, this one can help. It runs in the background on both desktop and mobile devices, tracking how much time you spend on different Web sites and in different applications each day, and then spits out reports on your activity, from e-mails to meetings to, yes, Facebook. You can set alerts to let you know when you've spent the time you've allotted on a particular activity or Web site: "You can set how much time you'll spend on each, and it cuts you off after that time," said L'Italien. "You can't lie to yourself any more—kind of like a MapMyRun is for exercise."
You also can use IFTTT (If This, Then That) to set up connections between the products you use every day; for example, you can set it to post any new information you put on your Web site to your social media accounts.
And then there's Stickk, for those of us who, however good our intentions may be, don't always follow through on what we say we are going to do. The site, which enables users to make commitment contracts in order to reach their personal goals, includes self-set negative repercussions for not making good on a commitment. "It has been empirically proven to increase the chance of success threefold," said L'Italien.
When In Doubt, Delegate
When In Doubt, Delegate
Tools such as asana, Basecamp, and Trello can help keep your team better organized and smooth communications by making it easier to assign tasks, set notifications and reminders, and track workflow, they said.
Herding Those Appointment Cats
Sick of sending those "Send me all your available times over the next two weeks" e-mails? Check out ScheduleOnce and Doodle, which let you offer multiple appointment times to any group of people you want, and integrate with your calendar. Unlike an organization's internal calendar, these allow you to schedule with anyone, anywhere, not just those who work in your organization.
Create a Better, More Productive To-Do List
I have to-do lists by hour, day, week, month, and year, so I was interested in learning some perhaps better ways to do a to-do list. Some Oser and L'Italien suggested were Swipes, ToDo, and Wunderlist. You can use these apps to create tasks and subtasks (one time or recurring), manage start dates and deadlines, set alerts and reminders, prioritize by importance or by date, and sync across devices and apps. And with the aptly named Swipes, you can clear a to-do list off your phone with just a swipe.
L'Italien also gave a shout-out to Momentum, which along with to-do lists in general lets you set your one main, must-get-done-today task front and center, and provides an inspirational quote.
They left us with a few more resources, including the "Bible of productivity," Getting Things Done, by David Allen, and my own personal favorite, LifeHacker.
And then, after we got back home, they ginned up this awesome summary of Productivity Power Tools and shared it with us (and they said it was OK to share it with you, too).
Suggested Categories
More from MeetingsNet

---