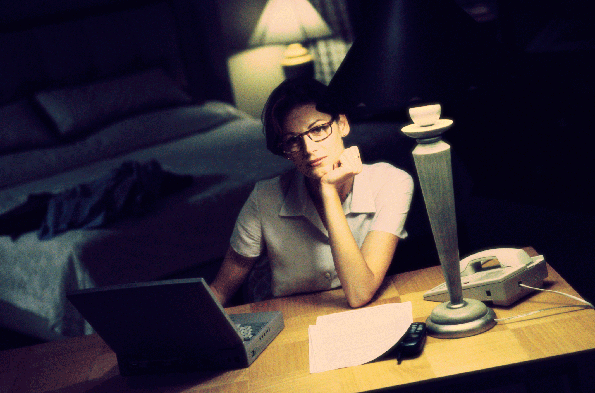 When I heard that Marriott, in an attempt to better meet Millennials' needs, decided to experiment with doing away with formal desks in some of its guest rooms, I have to admit my heart sank a little. I get that we're all more mobile now, that we may want to lounge on the bed with our laptops, or peruse our iPads on a sofa, but if I have to sit down and write for several hours at a pop—as I almost always need to do—I need a decent, at least quasi-ergonomic space to work. Also known as a desk and chair.
And it sounds like I'm far from alone. On the sometimes amusing, definitely cranky 23-page "The Idiots Who Designed Marriott Rooms" thread on FlyerTalk, the decision was called everything from a "deal-breaker" to a ruse to get people to work in the lobby so they'll spend more on F&B, to, well, let's just say a lot of people are not happy with the idea of doing away with the traditional desk (though to be fair, some are). I haven't stayed at a property yet that has replaced the desk with the ledge-like, or possibly tray-table-like, "work surface" others have mentioned, so maybe I should reserve judgment. After all, according to an article on Skift,
To be clear, Marriott is not removing desks from hotel rooms, says Matthew Carroll, vice president of the Marriott brand.
"What we are doing is we're trying to evolve how those work surfaces are implemented in the guest room," Carroll says. "It's not about eliminating desks. It's about how you evolve, how that work surface gets implemented. How do you respond to that guest who is much more untethered, much more movable?"
But what about those of who, like me, end up being tethered to an amount of detritus that makes us less movable? Even some Millennials commented that they want a real desk to work at, so it's not just us older folks who feel this way.
True, the desks at hotels—and I'm not picking specifically on Marriotts—often are clunky, weirdly placed, lacking decent lighting and outlets, and mounded with hotel-related paraphernalia that must be relocated before they can be used. But, even though I have yet to experience it, I'll still take a desk over whatever it is that they're being replaced with if I have some serious work to do.
What do you think?
Suggested Categories
More from MeetingsNet

---