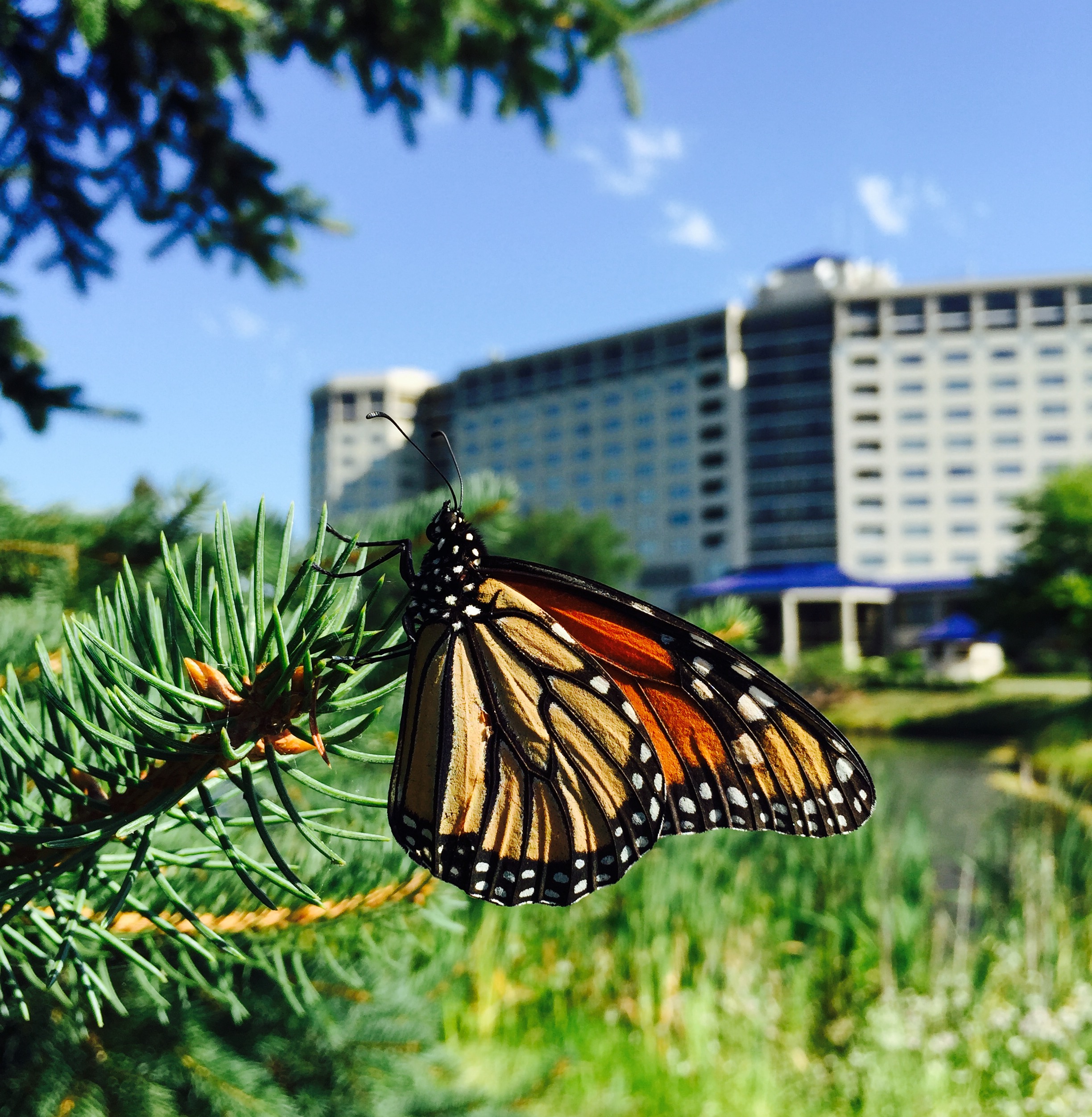 Thanks to an alert PR person who knows I eat this stuff up, I just found out that the Hilton Chicago/Oak Brook Hills Resort and Conference Center—whose 150-acre horticultural center I included in my Earth Day hotel roundup earlier this year—has created Monarch butterfly waystations on its grounds. Monarchs, which are the Illinois state insect (who knew?) are crucial pollinators, but they also have been in decline.
And they need places to rest up and chow down as they migrate the 1,500 miles from central Mexico to Canada. The Hilton's waystations include their favorite snacks, milkweed and nectar plants, along with the other things that make them feel welcome.
Led by horticulturalist Karen Paquin, who created the official on-site Monarch habitat, "the beloved pollinator is dropping by in significant numbers." And it's a win for both butterflies and the property, according to Paquin: "Our Horticultural Gallery not only educates guests on what's in balance with our native region, but all these pollinators are helping the property's ecosystem flourish."
There's a field near my house that is packed with Monarch munchies, and I see them fluttering around when I walk through it with my dog. I'm generally not a big bug person, but they are truly majestic creatures, and it makes me happy to know that a suburban Chicago hotel is doing what it can to help them along on their journey.
 
Suggested Categories
More from MeetingsNet

---