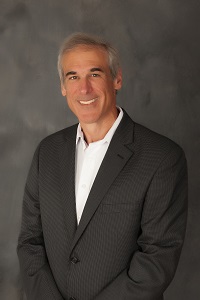 Editor's note: Today's guest post is by Dan Cole, senior vice president, trade shows and exhibits, with Hargrove.
Annual meetings can be costly for organizations. Themes change, logos change, and, no matter where you go, you need new directional signage. There are many ways meeting planners who host annual meetings—or even biannual meetings—can save time and money on event design and fabrication without losing any pizazz or making things boring and repetitive. Here are five easy ones:
1. Invest in an adaptable stage set whose elements can be easily interchanged. All you'll need to add for future events is some new graphics and imagery. You also make a stage always feel fresh and interesting simply by using lighting in different ways.
2. Brand your meeting with your organizational messaging—not that of the destination—so that you can repurpose the design for future events.
3. Develop a graphics, signage, and show management system that can be repurposed for several years.
4. Keep yourself up to speed on innovations happening in the industry. For example, silicon-edged graphics combined with newer aluminum extrusion systems take less space so they are cheaper to ship, in addition to being relatively easy to update for multiple events.
5. Often the most important way to save money is to focus on strategy and clear communications, while also building in ample planning time. Try asking your vendors for a discount if you get them all information 30 days out. The vendor community is awash in last-minute planning and would jump at the chance to work with a sensible timeline—and offer a reasonable discount.
No matter what kind of event you create every year, there are tips and tricks to help your dollar go farther, without taking away from attendee experience. 
Dan Cole is senior vice president, trade shows and exhibits, with Hargrove, a Washington, D.C.–based company that produces trade shows, exhibits, and special events around the world. With more than 27 years of professional sales and leadership experience, Cole was most recently vice president of business development for the International Consumer Electronics Show (CES) and the organization which produces it, the Consumer Electronics Association. 
Suggested Categories
More from MeetingsNet

---