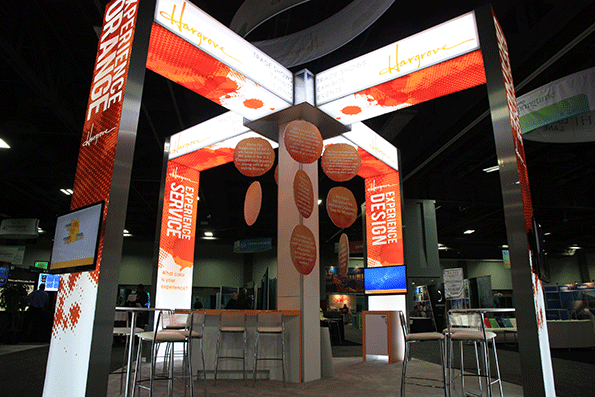 Today's guest post is by Vanessa Schley, director, exhibitor services with Hargrove, a Washington, D.C.–based company that produces trade shows, exhibits, and special events around the world.
Meeting planners and show organizers who want to improve the exhibitor experience know it's no easy task. But thinking ahead about how to make a meeting more exhibitor-friendly can be beneficial for both exhibitors and meeting planners. Here are five key things to consider for keeping your exhibitors happy at your next meeting.

1.   Selecting meeting dates and hours is a tricky process, but if you want to make life easier for  your exhibitors, carefully consider install and dismantle times that will allow your exhibitors to avoid paying overtime charges to the extent possible. Even a few hours can make a huge difference in helping exhibitors avoid costly overtime.

2.   Exhibitors often find keeping track of multiple deadlines overwhelming. Try to consolidate deadlines for you and your vendors down to two or three dates that are easily remembered, and communicate these dates often.

3.   Work with your vendors to develop budget estimates and a list of the most common exhibitor costs. You and your sales team can use these to take the guesswork out of planning your next meeting.
4.   Publish your exhibitor service materials, pricing, and other information one year ahead so exhibitors have detailed and accurate pricing available as they are deciding to participate in your show.

5.   Having your exhibitors sponsor a lounge, breakfast, or lunch during move-in is a great way to drive sponsorship revenues while providing your exhibitors with a much-needed service at your meeting—this way they don't have to leave the venue to relax or eat.
Suggested Categories
More from MeetingsNet

---