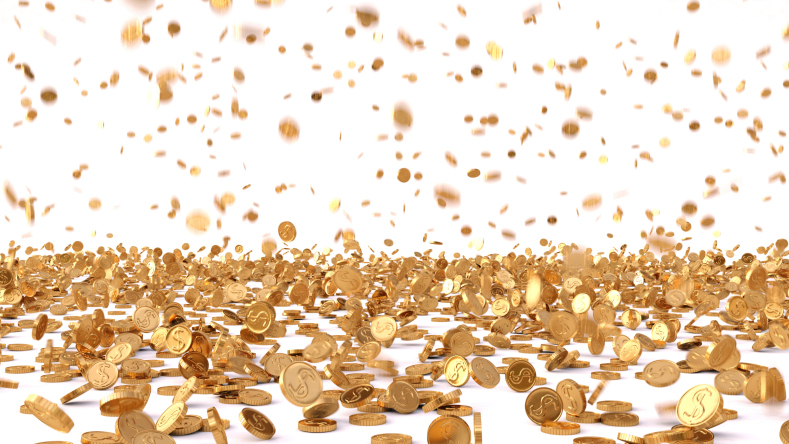 Buskers everywhere, leave your guitar cases and don a TSA uniform if you want to collect the big bucks! Of course, you wouldn't get to keep it, but the $674,841.06 in spare change travelers left behind at security checkpoints last year is nothing to sneeze at. And the dollar figure keeps growing year over year, with last year's total up about $37,000 from the pocket change collected in 2013, according to an article in Slate.
But the officers don't get to pocket that pocket change—they are tasked with trying to reunite the fools who have been so soon parted from their money, and if that's not possible, they have to turn it in to the Transportation Security Administration's financial office. It then is used to support TSA programs, according to the Slate article, with the lion's share this year going toward expanding the Pre-Check program, which I am seriously considering joining, having had to go through the regular line recently after a long run of randomly getting the Pre-Check stamp on my ticket.
So be especially careful to pick up all your change, and other stuff, especially in busy airports like JFK in New York, where people left north of $42,000 in nickels, dimes, and quarters last year, the biggest haul of any U.S. airport, according to the article. After all, as these numbers make apparent, all that change does add up to some serious coin.
And what about all the other stuff people leave behind or that gets confiscated? Some of it gets chucked, other items are donated to non-profits or recycled, but most are sold on a state-by-state basis via auctions or government-run surplus stores, according to The Wall Street Journal. Check out GovDeals.com for an idea of some good deals on stuff that never made it to its intended location. And check the TSA's list of banned items before you pack anything remotely questionable.
Raining coins image by dimdimich on Thinkstock by Getty Images
Suggested Categories
More from MeetingsNet

---