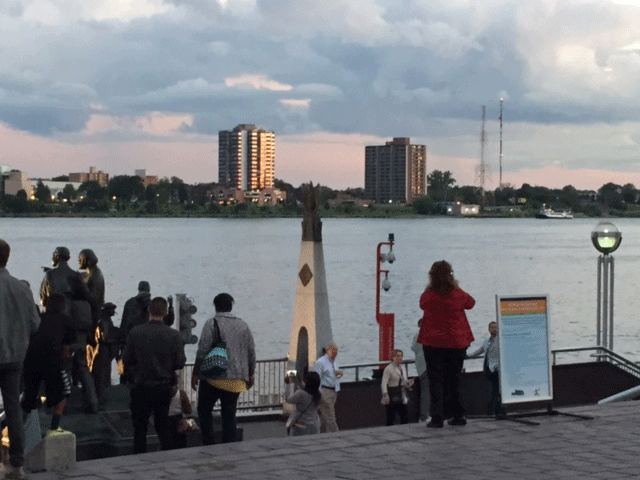 In my experience, few good things start out with getting up at 4 a.m. and, sure enough, my trip to Detroit for the 2015 American Society of Association Executives Conference and Exposition, beginning  with a 6 a.m. flight to Philadelphia, started out at that inauspicious hour. Then a problem with my flight ended up with me taking a circuitous route through Charlotte to Detroit, making me miss my very first #ASAE15 activity, a city tour. Uh oh.
But as soon as I landed at the airport in Motor City, things started looking up. Everything that could hold a sign or a wrap was welcoming ASAE attendees, and smiling city reps handed me an icy bottle of water as they escorted me to my bus to the hotel. A quick trip down the highway, a speedy checkin at the Hilton Garden Inn, an even quicker drop off of my stuff in my room, and I was off and running to what turned out to be a comeback trip. Which is, I suppose, exactly as it should be in this comeback city. 
I have an all-too-long list of things I want to do a deep dive into that came out of this conference, but here are a few of my favorite things to get the ball rolling, in chronological order.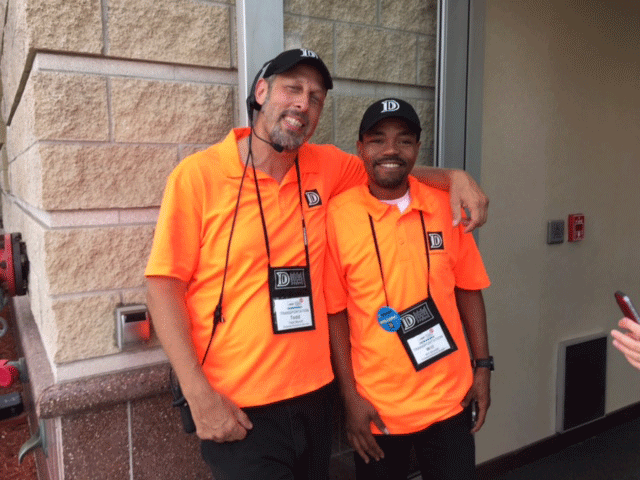 : The guys who were on hand outside the hotel to escort us onto and off of the buses to the convention center and other host hotels were nothing short of fabulous. They tracked the buses to the minute and the block so they could tell us exactly when transport would arrive, and were just so charming and fun to hang out with that I was almost sorry to have to hop on board to get to my next destination. The drivers also were full of personality, even when their state-of-the-art GPS systems ended up sucking the life right out of their iPads, they found makeshift ways to keep their systems juiced and functional while smiling all the while, which is more than I could have done in their place.
A special shout out to Todd and Will (pictured), two of the most personable and professional guys any transportation company (or any other type of company, for that matter) could aspire to have in their ranks. And to the driver whose name now escapes me who, when I mistakenly hopped the orange bus (which went to the airport hotels) rather than my downtown yellow route bus after the closing night party, let me deadhead back with him from Dearborn to downtown. Bless you for saving me from having to have my first real Uber experience at midnight! (A small postscript: There was an issue with a bus transporting people to and from the opening gala getting lost and wandering through some not-great sections of the city. I remember this happening once at another conference in Denver, where we ended up sitting in a mall parking lot as our driver consulted maps and looked for a pay phone—yes, this was a while ago. I think this happens when a city has to pull in drivers from all over the state, who may not know the city routes very well, to meet the needs of a big citywide.)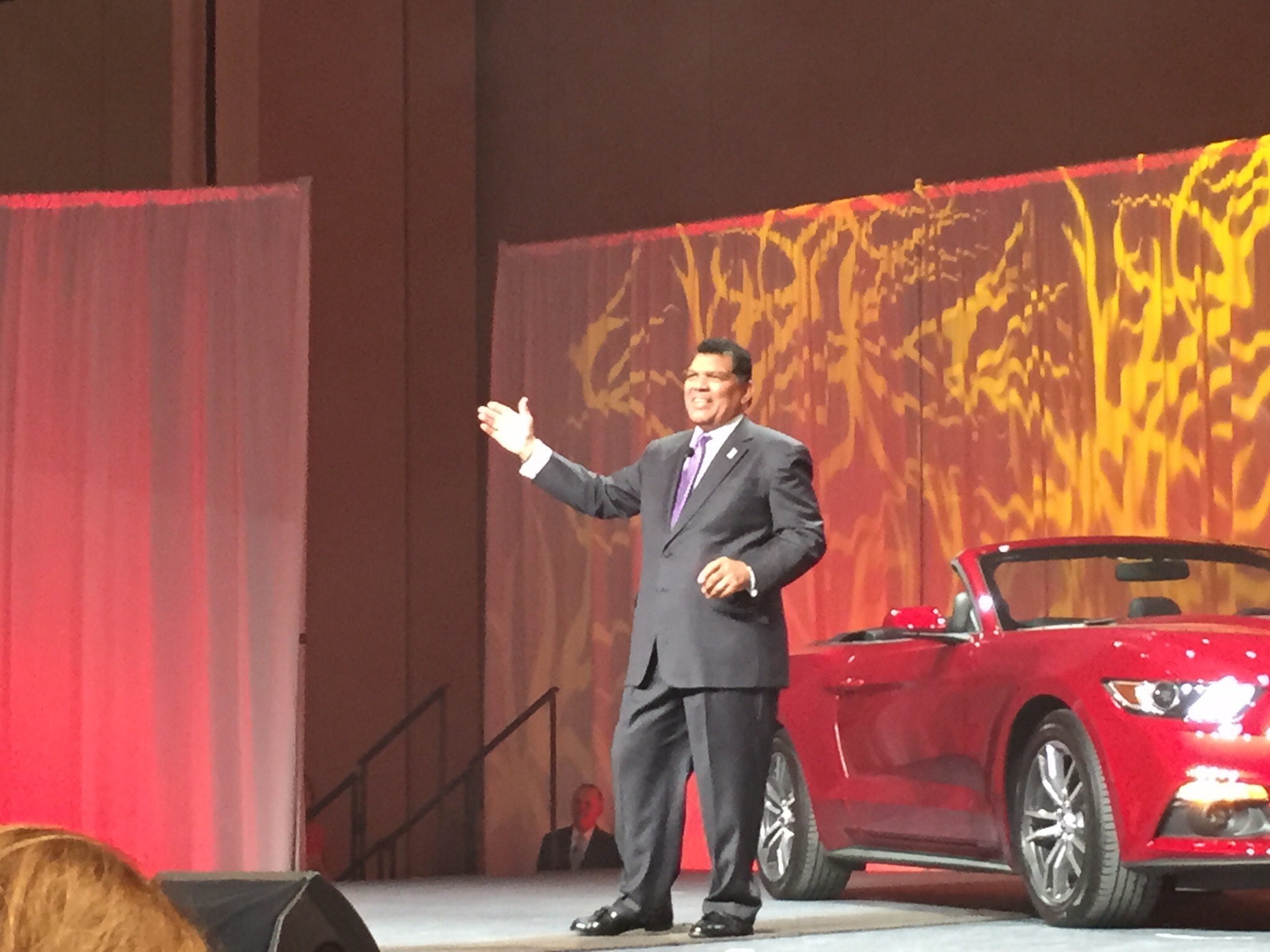 The city of Detroit and its cheerleader-in-chief, Larry Alexander: The Detroit Metro CVB president and CEO personified the city with his can-do attitude and downright joyful demeanor. I love that he pulled onto the stage at the opening general session in a bright red Mustang convertible, which a lucky ASAE participant won in a raffle on the final night gala at Hart Plaza. Every local I spoke with seemed to know and love Larry, and I could see why. Every CVB head is a cheerleader for his or her city, of course, but this guy put his money where his heart was, including being a long-time supporter of ASAE's Diversity Executive Leadership Program, aka DELP.
His word that Detroit would complete the hotel, convention center, and airport infrastructure improvements were enough to seal the deal for ASAE to bring its 2015 show to town, according to ASAE President and CEO John Graham, even as Detroit was going through bankruptcy at the time. "Larry said they'd have the hotel package and Cobo would be refreshed, and we trusted him. Also, we do business with those who do business with us," said Graham at a press conference, referring to the city's support of its DELP and CAE programs. Larry, and his city, made good on every promise, and Larry said he found it especially gratifying that 111 DELP scholars were able to come to ASAE 2015.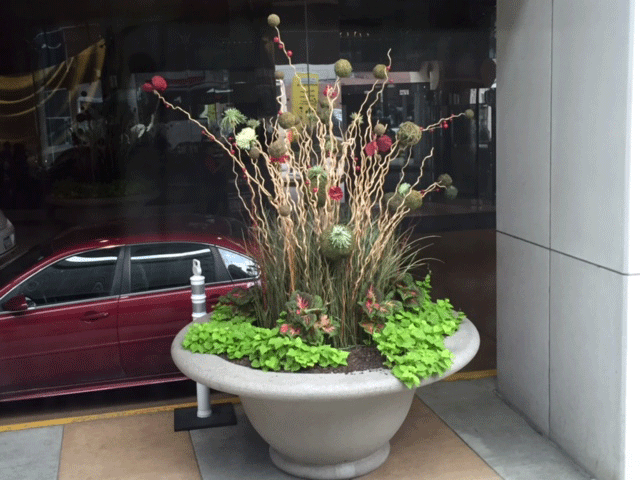 And Detroit itself, well, not what I was expecting. Sure, there's still a lot of work to be done, and a lot of areas that are not yet even habitable, much less convention-ready. But the Cobo Center was beautiful, all the hotels in the block that I visited were lovely (and oh my gosh, if you get the chance to eat at Roast at The Westin, do it. Unbelievable, especially the Brussels sprouts. I don't care if you don't like them usually—you will like these). The MGM Grand was a city unto itself, complete with a casino that would rival any in Las Vegas and an event space for any type of event you can imagine. And even the people the CVB couldn't possibly have trained to be nice to visitors—construction workers, a guy grabbing a smoke outside an office building, a lady walking her dog—were quick to smile and say hello.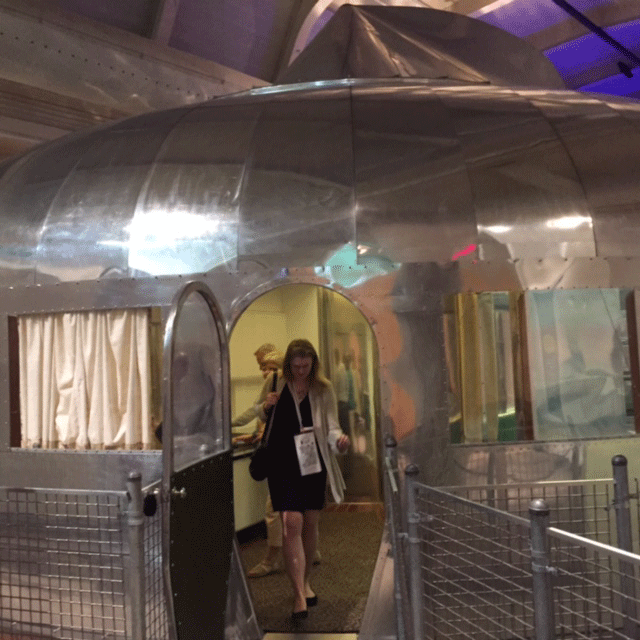 : As a museum, it is a work of (industrial) art. As a special event space, it was spectacular. There was a display for every interest imaginable, except I suppose taxidermists and ballerinas. And surprises around every corner, like the Buckminster Fuller-designed Dymaxion house, which every person who went through it with me said at one time or another, "I would absolutely love to have one of these." Take note, Detroit entrepreneurs—this could be your next big thing, along with new tech startups. Instead of just the usual, "Who are you with? Where are you from?" conversations, the nostalgic timelines got people who didn't know each other a minute before reminiscing about fried Spam over childhood campfires, fighting with teenage sisters over who got to use the Princess phone first, "Where were you when JFK was shot?" and the best type of car to go to a drive-in movie in. The Motown music got those who weren't engrossed in conversation swing-dancing and shimmying. Top it all off with a funnel cake, and it was an evening well spent.
Best description of competing associations that found themselves having to work together: "They had the chemistry of Tonya Harding and Nancy Kerrigan," said Josh Haynie, vice president, Freeman, of two groups he had once worked with, during a session on associations sacrificing their annual meetings to create a new, combined event.
Show floor treat: I tried to pace myself while wandering the aisles, but I could not say no to Jeni's Splendid Ice Cream at the Columbus, Ohio, booth. I thought the Wildberry Lavender was out of this world, then tried the Mango Lassi and, well, they did say I could get it delivered with dry ice to Massachusetts. Yet another reason to put Columbus on my must-visit list!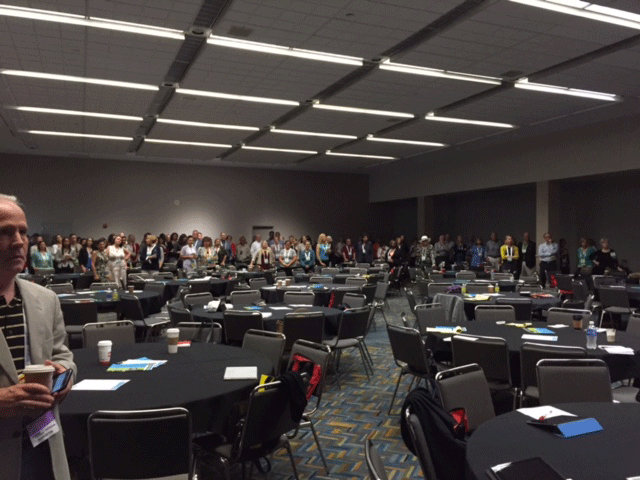 : This is tough, because there were a lot of really good ones. But Shawna Suckow, president of Shawna Suckow International, just blew me away with her "Devices Down! Engaging Today's Audiences Differently" session first thing Tuesday morning. She showed, not told, us how to do it. More to come, but it was amazing. A very close runner up was a session on top productivity tools by KiKi L'Italien, president, Amplified Growth, Inc., and Scott Oser, president, Scott Oser Associates. So many tools, so little time!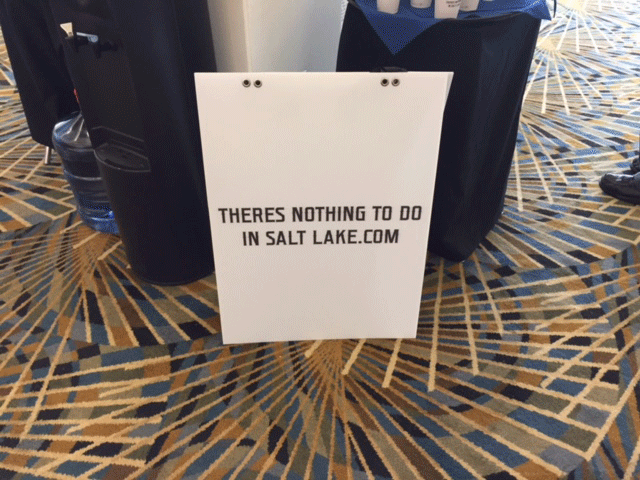 Best use of tongue-in-cheek humor: The last day of the conference I couldn't help but notice signs all over the place that said, "There's nothing to do in Salt Lake." Huh? Isn't that the site of next year's ASAE conference? At the closing luncheon and general session, Visit Salt Lake CVB President and CEO Scott Beck explained that every city has a stereotype to overcome, and just as Detroit overcame its reputation with this year's conference, he was looking forward to showing ASAE peeps that Salt Lake City is anything but dry and dull. I, for one, tend to believe him.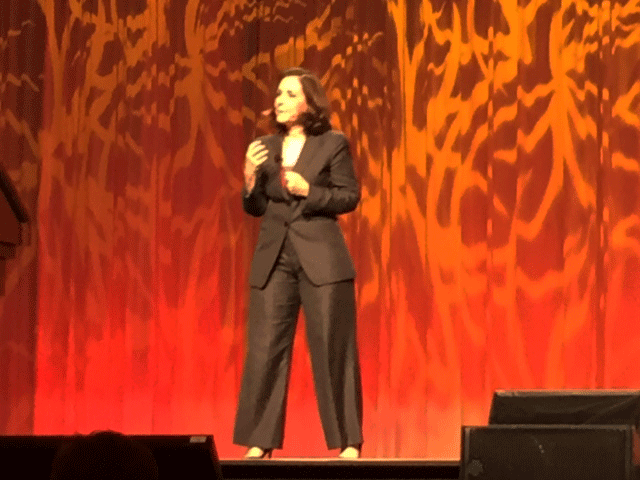 Most awkward moment (but made me think): As author and director of the MIT Initiative on Technology and Self Sherry Turkle explained how just having a cellphone on the periphery of your vision can inhibit conversation, I shamefacedly picked mine up off the table to snap a few shots of her from my table near the front of the room. I swear, she stumbled for a second and I had the awful feeling that she noticed that I was disrespecting her ideas even as she was just getting started talking about them. So sorry, Ms. Turkle! I did put it away right after that, but I had to get a shot of you—it's part of my job. But I did feel awful, and swore to myself to stow my phone in social situations except when absolutely necessary.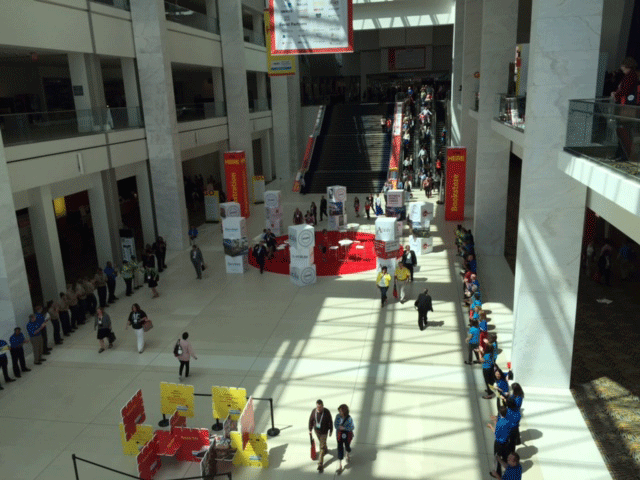 : As we filed out of the general session ballroom, ASAE staff applauded and called their appreciation to us. Then as we came down the escalators and started across the entryway, what seemed like hundreds of Detroiters were lined up and laughing and clapping and holding up "thank you, ASAE" signs. It was embarrassing, and yet brought tears to my eyes. And I wasn't the only one.
Best overheard comment: I have no idea what it was in reference too, but I'm keeping this one in my arsenal: "I don't argue with crazy!" Amen, sister.
What are some of your favorite takeaways from the conference?
Suggested Categories
More from MeetingsNet

---