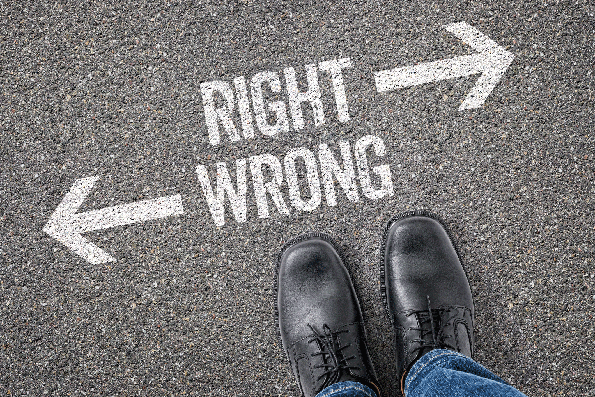 A recent Professional Convention Management Association Ethics survey got an already chatty online chat into even higher gear during a recent livestreamed session from the 2016 PCMA Education Conference held in late June in St. Louis.
The results showed the percentage of those who think current practices are fine from an ethics perspective falling from 34 percent in 2010 to 11 percent currently, and the percentage of those saying it needs serious reform increasing from 5 percent in 2010 to 9 percent.
The online crew dug into this one with a passion, especially when it comes to the ethics of hosted buyer programs and Fams. Some of what we talked about includes:
• Fams and hosted-buyer experiences that include an educational component are the way to go. As one participant said, "Fams that incorporate education give participants a chance to step into the shoes of their attendees... experience destination/venue just as they would."
• People seemed unfamiliar with the term "Fam scammer"—which I'm pretty sure I didn't make up!—for those who accept a trip knowing they will never book business in that destination. Some said they think suppliers need to do a better job of vetting/screening their invitees.
• Almost as worthy of disgust as a Fam scammer is someone who accepts the trip, then doesn't participate in the site visits (or blowing off appointments at a hosted buyer program). "It's so disrespectful," as one person said.
• Bill Reed, FASAE, CMP, with the American Society of Hematology, a panelist and someone who takes a firm stance against unethical Fam practices, got a big, all-cap "WE LOVE YOU!" from one online participant who obviously agreed with his perspectives.
• While many agreed that hosted buyer trips are a good way for cash-strapped organizations to get a much-needed site visit in, "They are ripe for misuse."
• Third-party planners, small organizations, startups, and others often get left off the invite list because their potential for business may not be apparent and/or big enough to be attractive to the host venue. I say, ignore these people at your peril, suppliers. This is a small industry and a person who works for a third-party planner now may work for your biggest whale client next year.
• These trips can be grueling due to the pace, but also invaluable. Most say they are ethically OK as long as it's a venue under consideration for a future program. "Planners have a responsibility to be honest with their intentions when participating in these types of events," said one person.
Related read: 7 Tips for Ethical Fam Trips
• One person said her organization has a policy against participating in hosted buyer programs. Instead, they prefer a site visit dedicated just to their group and attendees.
• "I'm torn on hosted programs," said one person. "I truly plan meetings all over the world, and value ANY opportunity to experience a property first-hand. But if I'm not reasonably sure of giving that property business, I feel like I'm being unethical by attending a program. It's a double-edged sword."
What do you think about hosted-buyer activities and Fam trips? Are they a necessary evil or a boon that helps planners better match destinations and venues with their attendees' needs? A little of both, or something else entirely?