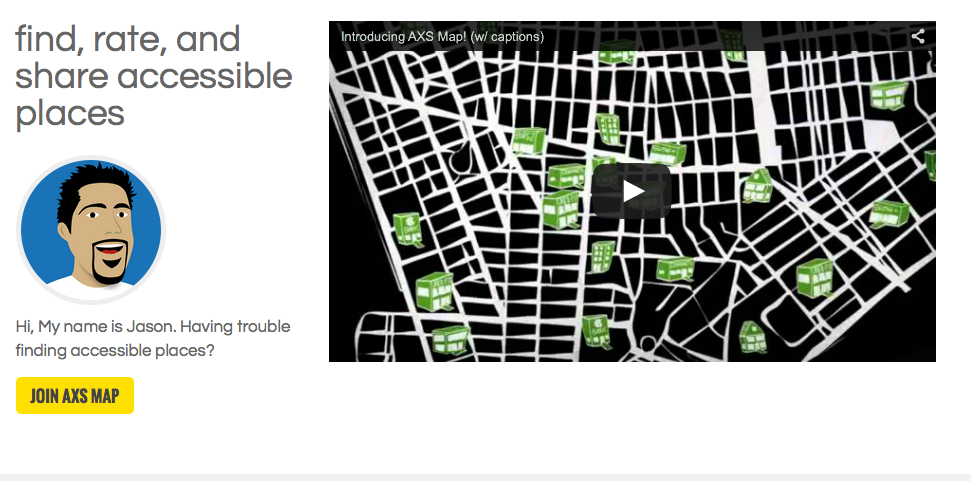 I may have uttered a little "Yelp!" of my own when meetings industry consultant Joan Eisenstodt posted a link to this Fast Company article on the Miforum listserv, in one of those "Why didn't I think of this?" kind of ways. The article talks about how filmmaker Jason Da Silva, who has multiple sclerosis-related mobility issues, decided with his wife to develop AXSmap, an app that would make life easier for himself and others who have disabilities. From the article:
AXSmap functions as both a directory of accessible places and a way for people to leave their own reviews. Users can rate locations on a number of easy-to-understand metrics like how accessible the entryway and bathroom are, the number of steps to the front door, whether or not a place is guide dog friendly, how quiet it is, and more.
Of course, like any other crowdsourced resource, the bigger the crowd adding to the database, the richer it will be. So please feel free to go download it and start rating this aspect of the hotels, convention centers, special event venues, ground and air transportation, and other businesses you work with in the course of your work (and life). Available on the Web, and as an IOS or Android download.
Semi-related update: Anne Thornley-Brown just posted this great guide to accessibility guidelines around the world on the Cvent blog.
 
More from MeetingsNet

---