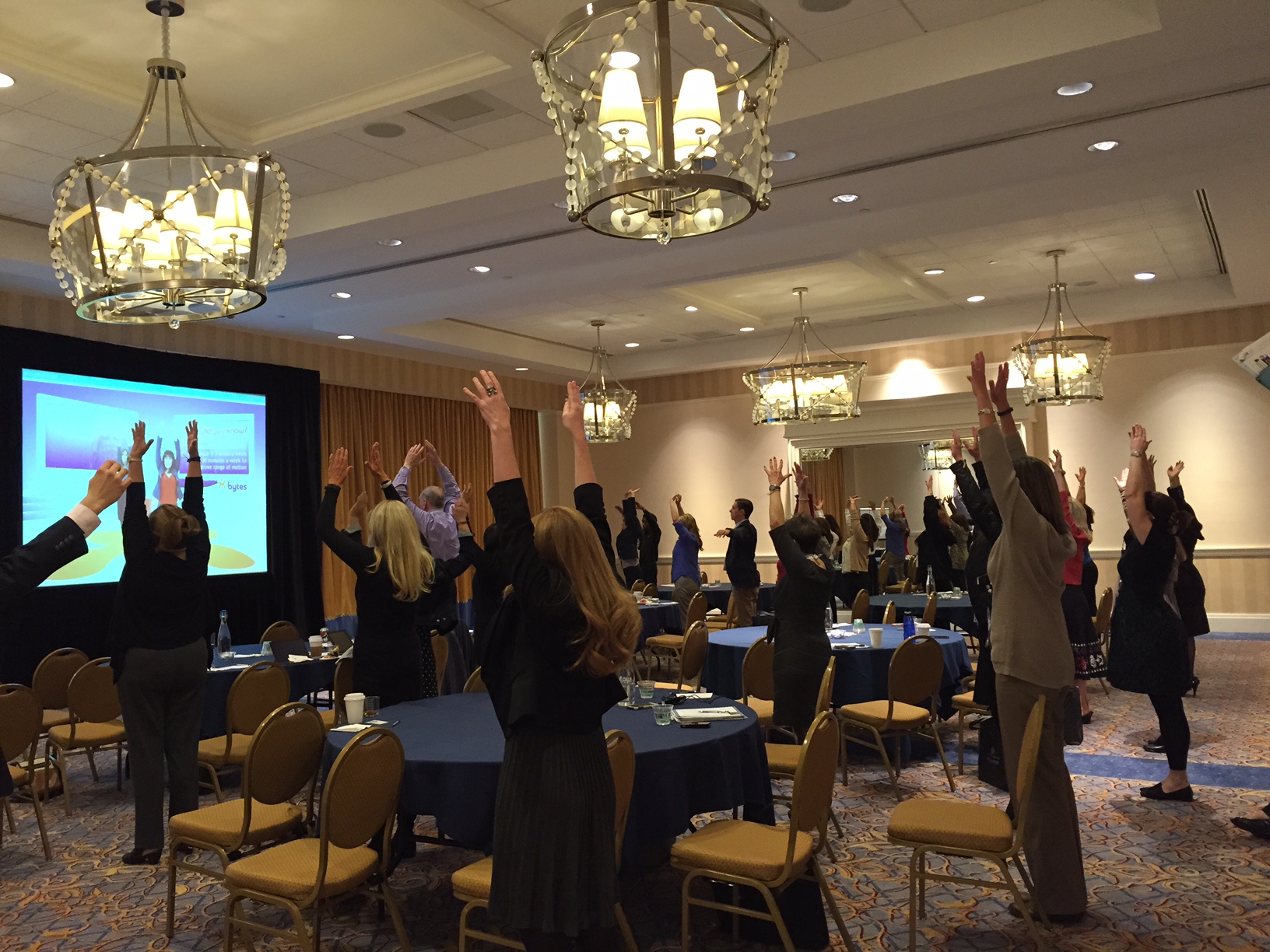 It's no wonder that meeting planning made fifth place on CareerCast's most stressful jobs of 2015 list. Unlike the firefighters and military personnel who took the top slots, meeting planners don't have a physical outlet to work off the stress that those jobs do.
That's why it's so key to really understand what is stressing you out, particularly when you're on the road, said Mary Ellen Rose, PhD, in a session on health and wellness at Pharma Forum 2015, going on this week at the Gaylord National in National Harbor, Md. She also recommended getting 30 minutes of exercise a day (or, if that's not possible, squeeze in a few five-minute stretching routines).
What exactly are the top stressors for meeting managers? Rose asked audience members to fill out worksheets at their tables outlining what causes stress for meeting attendees, then for meeting planners, and, for the hoteliers in the room, their stressors, too.
Related: Don't Stress About Stress—It May Actually Be Good for You
Just outlining what makes their jaws clench seemed cathartic as the noise level in the room rose and, at this reporter's table at least, participants realized that planners had all of the stressors that attendees had—disrupted sleep, irregular meal habits that contain entirely too much sugar and caffeine, ambient air and noise pollution, etc.—along with what the job itself brings to the table.
Among the top stressors planners mentioned, in no particular order other than the loudness of the shouts of agreement:
Having to depend on committees to make decisions. "Just deciding which yoga mat to purchase for one program took 21 e-mails, I kid you not," said one person.
Constantly changing hotel contacts, particularly on-site personnel. Just when you have one CSM who knows your program inside out, he or she leaves for another property and you have to start all over with a new person who not only doesn't know your program, but likely isn't all that familiar with the venue yet, either.
Events that are out of your control, such as weather that delays participants from arriving or disrupts the event once on site; or a visiting dignitary whose security needs cause all kinds of disruptions to the meeting's flow.
The feeling of having to be "on" 24/7, and juggling crises back at the office while putting out fires on site.
Speakers who make last-minute changes to their presentations, especially when they don't inform you that they have made changes that will affect the AV or other in-room requirements
Related: March Madness, Meetings Style
What are your top stressors—and what, if anything, can you do about them? Please drop a comment below or e-mail me to share your pain points.
Suggested Categories
More from MeetingsNet

---