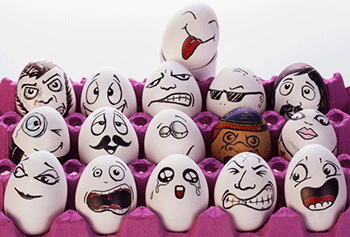 We all know we learn better when our emotions are engaged—when we connect emotionally with something, we can't help but pay more attention to it. It also has a better chance of finding its way into our long-term memory because emotionally evocative activities prompt us to remember what we learned when we run into a situation that provokes the same emotion later on. It's just how humans work.
At one of the Professional Convention Management Association's Convening Leaders hybrid sessions earlier this month, Chad Kaydo with X Letter & Xembly moderated a panel on how to produce powerful emotional experiences that will make your events matter. While the conversation went in a lot of different directions, what they talked about boiled down for me to two key elements: Vulnerability and connection.
Related: Using Emotion in Meetings to Motivate Behavior Change, Part 1
Vulnerability. People have to be willing and able to let their guard down before they can let emotion in, especially if the emotion is a difficult one. But it's important, said Jessica Malkin, who runs programming for Chicago Ideas, which holds an annual meeting of global thought leaders to "stimulate new initiatives and ventures, create new connections and collaborations, and establish a community of people who have the desire to achieve great things," according to its Web site (can I sign up now? It sounds awesome). She said, "Vulnerability is a key remembrance point."
She gave as an example an event that featured musical artist Peter Himmelman playing for the first time in public a piece he had recorded for his dying father. The audience then was asked to write a note to someone they loved and tell them how they feel. Malkin ran into an attendee in the lobby afterward who was sobbing because he had just texted his father—with whom he hadn't had a relationship in years—that he loved him, and got a return text from his father that also expressed his love for his son. That guy won't forget that moment any time soon.
Vulnerability is huge for Lance Festerman, whose ReedPOP events celebrate pop culture (here's info about some of the events they put on, which include New York ComicCon, and Star Wars Celebration, to give you a sense—hint: the boys on Big Bang Theory would feel right at home, and cosplay is a favorite pastime).
"Our events are lighthearted but very meaningful for our attendees, who don't always fit in in other circumstances. They're among their peers and people who understand and accept them for who they are," he said. In fact, the organizers built a Star Wars chapel at one of their events because so many people were getting engaged and married around the show. He emphasized that "People need to feel safe before they can be vulnerable," which is why his organization has ground rules around bullying and harassment that they make sure are understood by all.
As Malkin pointed out, these issues are the same whether you serve geeks or dentists.  "Vulnerability and surprise are key no matter what group you're programming for. You have to know where your audience's boundaries are so you can go up to the edge of their comfort zone" without tripping over it.
Sharon Sullivan with LeadingAge, whose mission is to "expand the world of possibilities for aging," added, "If we're not making people uncomfortable, we're not doing our jobs."
Connection. The theme of one of Sullivan'ts meetings, which was held in Nashville, was "Redefining Age," and the organizers wanted to not just connect attendees with each other, but also to connect with the people of their meeting host city. She modified Candy Chang's Before I Die project (I got to hear Chang speak about it at MPI's World Education Congress a couple of years ago—amazing!) to fit the meeting's theme. "We put a big board saying 'As I age…' with a bucket of chalk in the park in downtown Nashville," and the results were overwhelming. "We started a conversation about aging between our attendees and the citizens of Nashville," she said.
Festerman also helps facilitate microconnections within the attendees by scheduling meetups for the segments within his communities—"Trekkies will hang out here at 4, Twilight fans are meeting at 5, etc."
And if you don't know what your microgroups might be, leave a space on the badge for people to answer a question like, "What inspires you?" or "What do you do in your spare time?"
Sullivan also said to look for common cultural touchpoints to create connections. "What in the pop culture can you use to create connections—and have fun, because humor also provokes powerful emotions." For example, she said, her organization used the TV show "Iron Chefs" as the basis for a competition among nursing home chefs.
What do you do to evoke emotion at your events?