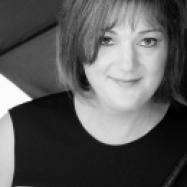 Niki McKay
Founder & Principal, Blue Danube Productions
Niki McKay freelanced in the events industry for over a decade before launching her own event productions company, Blue Danube Productions, in 2007. She has a Bachelor of Arts degree in Business Management from Seattle University and was the International Live Events Association Seattle Chapter President for the 2007–2008 term.
McKay and her company have been honored with many awards, including the Telly Award, ILEA Esprit Award, Best of Northwest Award, and Emerald City Applause Award. She is known for her ability to assemble and mobilize elite teams of event designers, technicians, and performers.
Learn more at the Blue Danube Productions website.