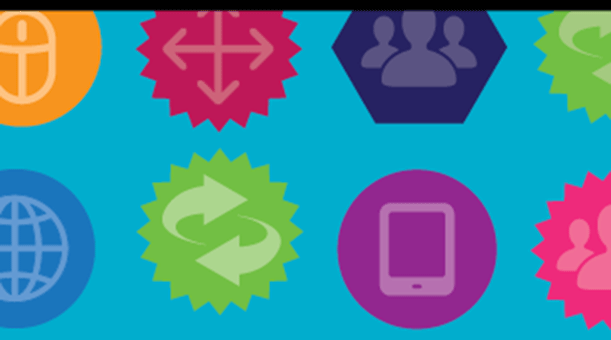 When the Institute of Management Accountants first started looking into digital badging in 2014, "We saw a tremendous opportunity to increase brand awareness, generate interest and buzz, be a part of a movement, and widen our members' networks organically by enabling them to display their achievements, share their credentials, increase their social media presence, enhance their credibility and prestige, and strengthen their recognition and relevance," said IMA's Vice President of Information Technology and Operations Sean Hare.
During a session at the 2016 American Society of Association Executives Annual Meeting, Hare and Debbie Ayres, director, PR and marketing, with the American Board for Certification in Orthotics, Prosthetics, and Pedorthics shared what they learned as they developed digital badging programs for their existing certification and certificate programs.
Getting Started
Hare's organization first began providing digital badges for its Honor Society, which recognized academic achievement in accounting studies, in March 2015. With more than 1,000 members and 295 colleges and universities participating, it was a resounding success: 63 percent who earned the badges claimed them, and 79 percent shared their badges on LinkedIn. IMA then moved on to replace the physical medallions people had earned for participation in the IMA Leadership Academy with digital badges, and got a 35 percent claim rate and 79 percent shared rate on LinkedIn, both of which exceeded IMA's expectations.
With those two implementations under its belt, IMA created digital badges for its flagship Certified Management Accountant credential, which has been offered since 1972 and has been earned by more than 50,000 people. While it hasn't quite hit as big as it did for the IMA Honor Society and Leadership Academy programs, the CMA digital badge was claimed by 16 percent, and 71 percent share their badges on LinkedIn.
ABCOP, as Ayres' organization is usually known, is a standalone professional credentialing board that is not affiliated with an association. It offers seven certification programs for individuals, and 10 organizational accreditation programs.
"We wanted to raise awareness about our certifications—some people don't know there is a certification for prosthetists," said Ayres at the ASAE meeting, which was held in August in Salt Lake City. After speaking with a representative from ProExam at the 2015 ASAE Annual Meeting, Ayres was convinced that digital badging would help the effort because of the high share rates they tend to get on social media, on websites, and in email signatures.
The result? ABCOP has issued more than 14,000 badges, which represents at 32 percent claim rate. "The younger the demographic, and the higher the level of education, the higher the claim rate," she said. Her organization is now getting ready to expand its badging program to its facility accreditations.
Overcoming Hurdles
Ayres said two of the biggest hurdles she faced were conveying the value—"Why can't you just give me a paper certificate?" was a common question she heard—and explaining how to claim a badge.
She overcame both with stakeholder education, from emails with step-by-step instructions, to an FAQ page on the website, to social media messages, to having a representative go to local meetings to talk about how digital badges work. "We had an extensive pre- and post-rollout plan," she said.
Hare said the Institute of Management Accountants put the rollout in the hands of its marketing and brand specialists, who "did a fantastic job of communicating not just what to expect, but also how to claim badges."
Hare said his biggest obstacle was a bit of resistance from senior leadership, who associated digital badges with gaming and worried it would damage the IMA brand. "We mitigated the risk by ensuring the entire process was well thought-out" and executed. Ayres said her executive director shared that concern, thinking the concept was "a little gimmicky." But, she says, "once we saw it was a tool to bring more value to members, that went away."
One unexpected benefit for ABCOP, said Ayres, is that they are now getting much more engagement on their social sites. It turns out that many of those going for ABCOP certifications weren't on social media, and earning a digital badge was enough to push them to create LinkedIn accounts to display them on.
Hare said he also saw a big upside in the social media realm—the digital badges increased recognition of both the IMA and CMA brands, and gave members a reason to network. It also was heartening, he said, to see the pride with which members displayed their digital badges. It provides feedback to IMA about just how important and relevant the education— and the digital proof of it that they can now display—is to its members.