For many association events, tradition acts as a binding element for attendees as well as a branding element for the association, and carries significance and weight. But sometimes, a tradition no longer serves its purpose and simply becomes dead weight, sapping the momentum of a show over time. This can be true even for events that have a history of more than a century behind them.
 
In fact, one association with an iconic 112-year-old show recently shed a defining tradition in order to keep its annual event vibrant, and central to both its industry and the general public. This past July, the Detroit Auto Dealers Association announced that the event it runs, the North American International Auto Show, would move from January to June starting in 2020. And in December, DADA followed through by signing a seven-year deal with Detroit's Cobo Center, home to the show since 1966, for June dates. After this year's show takes place from January 12 to 27, there will be an 18-month buildup to the reimagined NAIAS in June 2020.
 
In a press release, NADA's executive board noted that "the move to the summer months creates new opportunities for participating brands to deliver dynamic exhibits and experiential opportunities both inside and outside of Cobo Center, and offers new avenues to showcase products and technologies." That means possible activities and showcases in places like the 1.2-acre Campus Martius Park, featuring a permanent stage and adjoining Cadillac Square Park in the center of downtown, plus more than three miles of the redeveloped Detroit Riverfront from Joe Louis Arena to GM Plaza to Spirit of Detroit Plaza to Hart Plaza. Events in those spaces will include dynamic vehicle debuts, test drives, chauffered rides, off-road challenges, and even autonomous driving demonstrations.
"The potential to create a month-long automotive festival in the city—starting with the Detroit Grand Prix, going through our show, and concluding with [Independence Day] fireworks on the river—will provide an unmatched festival-like experience for attendees," said Rod Alberts, executive director of DADA and NAIAS. The January 2018 show brought more than 800,000 people to the Cobo Center. When NAIAS uses more of the city starting in 2020, though, expectations are for more visitors along with more discretionary spending across Detroit. Even for Cobo Center, "this new trend of event festivalization is an exciting one," noted Claude Molinari, the facility's general manager.
 
Fighting the Perception Battle
As part of due diligence while exploring new opportunities for the show, DADA and its executive board held hundreds of meetings and conversations with key stakeholders—automakers, suppliers, sponsors, other industry luminaries, and governmental leaders around the world. Given that NAIAS (renamed from North American Auto Show in 1989 when Infiniti and Lexus were the first foreign brands to participate) has seen several international brands stop participating in recent years—Audi, BMW, Ferrari, Land Rover, Maserati, Mercedes-Benz, Porsche, and Volvo—stakeholder input was central to the show changing in the right ways to maintain existing exhibitors, lure back lapsed ones, and win over new exhibitors and sponsors.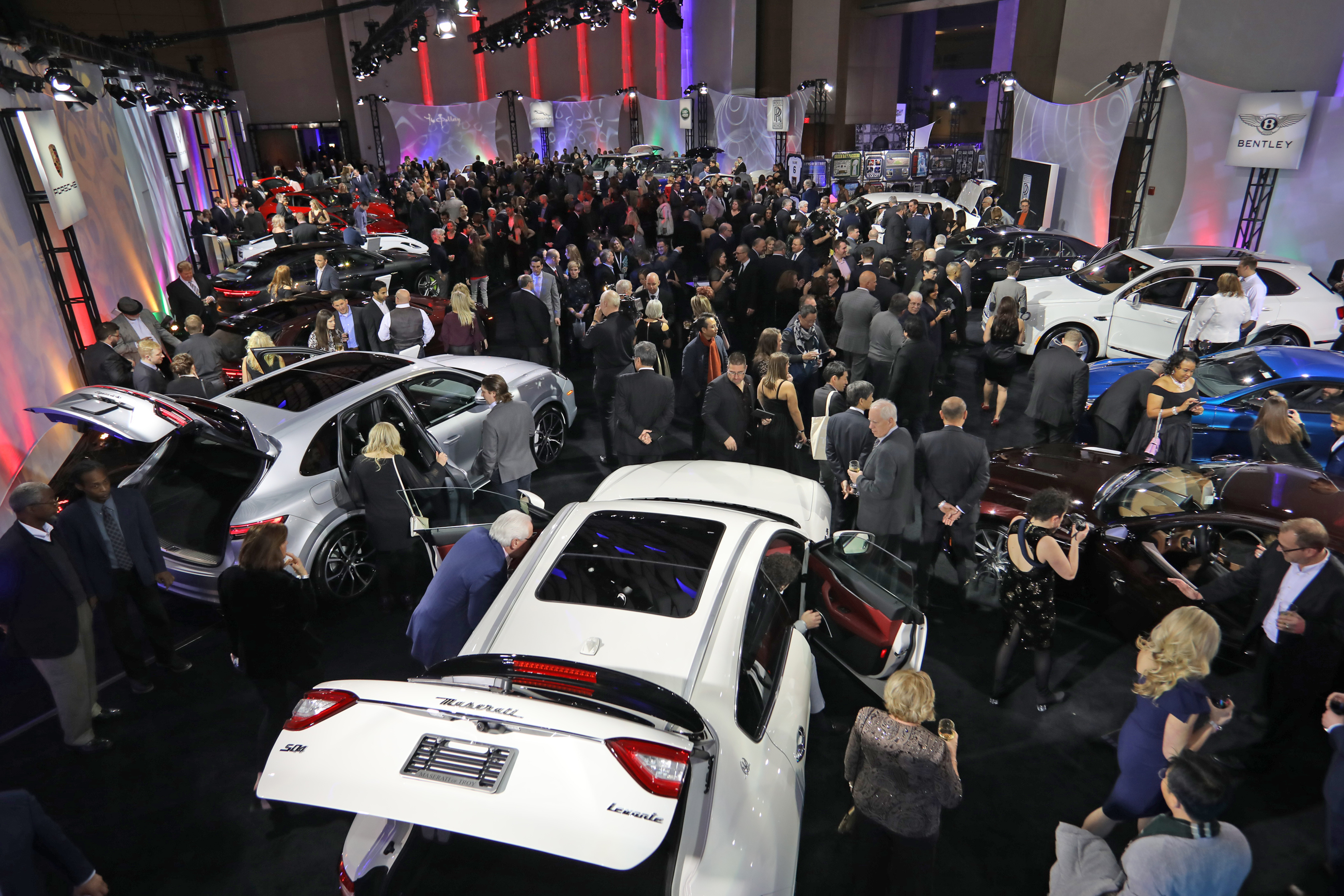 Another factor that influenced the changes to the event's schedule and format: A show outside the auto industry that now rivals NAIAS for attendees, exhibitors, and media coverage. The Consumer Technology Association's CES takes place each January, and a critical mass of automakers and suppliers have opted to forgo NAIAS in the same month to instead demonstrate their latest tech advances at that Las Vegas-based event. At CES, exhibitors are in front of more than 182,000 attendees who in 2018 generated 49 million Snapchat Live story views and 1 million #CES and @CES mentions, as well as more than 1,000 tech bloggers and other media outlets that generated 107,000 mentions about the 2018 show. What's more, the temperate winter weather in Las Vegas allows for a sensory-flooding, indoor-outdoor experience—such as areas in the parking lot alongside the Las Vegas Convention Center where attendees and media can take part in self-driving car demonstrations. In fact, just as CES 2019 opened in early January, CNBC.com ran an article with the headline, "CES Becomes One of the Biggest Auto Shows."
Not coincidentally, then, the festivalization of NAIAS was crafted internally over the past few years and implemented as soon as possible, which was 2020. The good news for DADA and NAIAS is that the new product is being welcomed by exhibitors who have stuck with the show. "We're excited to be a part of a festival-like series of events that showcase all the great things that are happening in both the auto industry and Detroit," said Tony Cervone, a senior vice president for General Motors Company. "We applaud DADA for thinking big and taking advantage of this opportunity to re-imagine the auto show and position Detroit in the best light."
Perhaps more important for DADA is this: Executives at some international auto brands are also publicly happy about the new dates and format. "The North American International Auto Show has provided GAC Motor with a tremendous platform to connect with key media and industry executives," said Yu Jun, president of GAC Motor in China. "As we look to enter the U.S. and increase our market share, Detroit will serve as a critical part of our global marketing strategy. We look forward to the new exciting opportunities the June event will offer." 
One more advantage for exhibitors: Less time and cost
 
Doug North, immediate past president of DADA and chair of the 2020 NAIAS show that will feature the new June dates, notes that having the event at that time will allow for a much shorter set-up process for automakers and suppliers who exhibit—less than three weeks, versus eight weeks right now. Coupled with the elimination of overtime pay for set-up personnel who must work over Christmas holidays to complete exhibitor displays for early January, exhibitor costs will be reduced significantly with the move to June.