The long-running International Baking Industry Exposition was cooking with gas when the triennial show came to Las Vegas in October 2016. The more than 23,000 baking professionals who attended represent a 9 percent increase over the previous show—and up 65 percent over the past decade. There also were 28 percent more exhibitors, including 17 percent first-time exhibitors.
Of course, the fact that all the key show metrics rose faster than a loaf of bread wasn't just happenstance. It was the result of the show organizer's research into what attendees and exhibitors were looking to achieve, and then finding new ways to help them meet their goals. 
Here's the recipe for IBIE's 2016 success, according to Dave Weil, vice president of event services at SmithBucklin and strategic account director for IBIE, and Buffy Levy, the IBIE trade show director. IBIE is jointly sponsored by the American Bakers Association, the Baking Equipment Manufacturers and Allieds, and the Retail Bakers of America; and managed by SmithBucklin.
Ingredients
1 sharp exhibit sales team from SmithBucklin and IBIE member volunteers
2 pieces of fresh exhibitor support technology
Surveys of key stakeholders to taste
1 strategic plan to showcase innovation, get more education on the show floor, and create opportunities for informal networking.
(New) Exhibitor Directions
While it is expanding its educational offerings, IBIE is primarily a trade show for wholesale and retail baking equipment manufacturers and ingredients producers. The SmithBucklin exhibit sales team came up with a dynamic outreach program the IBIE volunteer sales team could use to strategically connect with the most desirable exhibitors and develop customized collateral. 
It began by asking each prospect: Who is your core audience? Based on their answers, the SmithBucklin team provided the volunteers with market-specific talking points about how the prospects could reach their audience through the IBIE show, and provided supporting sales collateral. More than 1,000 exhibitors signed up, including 340 first-timers, and exhibit space sold grew 13 percent over the previous year to 700,000 square feet in total. There also were more than three times more exhibitors who came in 2016 from China, one of the show's biggest global exhibitor markets.
Because the show floor is so big, the IBIE team also used a trade show sales technology tool that enabled prospects to view a detailed floor plan that showed real-time booth availability. The sales team used the tool to guide prospects through their booth options, including how best to strategically position the prospect, taking competitor booth locations into consideration. While the online tool was popular, Levy says they're thinking about going old-school next time and sending a paper version of the floor plan as well to make it easier to get the broad overview on paper while zooming in on the details online. "It's a big-show problem," says Weil. 
They also provided a new service called IBIEConnect to facilitate one-on-one appointment-making between exhibitors and registered attendees. Despite efforts to let people know the tool was available, there remained an awareness issue, and Weil says they're evaluating whether it adds enough value to be something they want to try again next time.
IBIE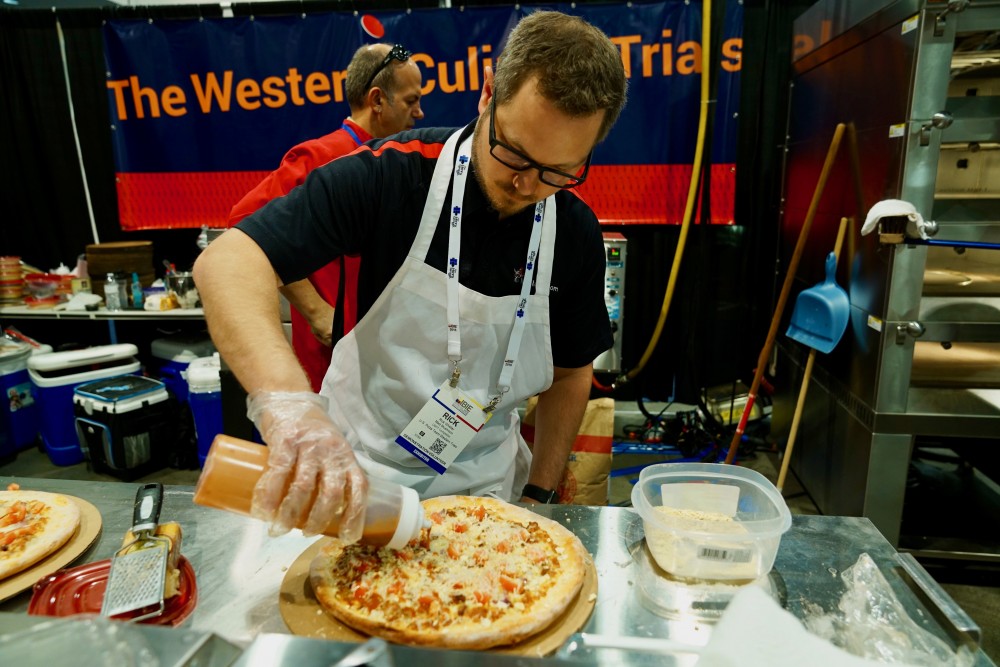 (New) Attendee Directions
Research told the show organizers that what IBIE attendees value most are the opportunity to see the latest products and innovations, education about the latest happenings in the industry, and networking and learning from other bakers, exhibitors, and suppliers. "We based the innovations we wanted to implement for the 2016 show on the strategy we documented at our strategic planning session, based on the survey results, factoring in if we have the budget to support each, and our ability to execute it," says Weil. 
Among the new ideas implemented were:
• The Innovation Spotlight Theater. This was built on the existing Idea Lab pavilion, which used to be a static display of product images and booth numbers. The new theater provided a forum for exhibitors to conduct live presentations for their top innovations. "We wanted to create more value by providing another touchpoint on the show floor where attendees could have a more engaging way to interact with exhibitors, and for exhibitors to talk in more detail about their products and provide case studies," says Weil. He adds that the theater was very well received by both exhibitors and attendees.
• Fresh Take Talks. Presented by the Grains Foods Foundation, the talks were a series of TED Talk-style presentations that featured thought leaders sharing perspectives on consumer, nutrition, and industry trends. "The show doesn't have to be just equipment, products, and services—it can also be about educating attendees in more bite-sized ways right on the show floor," says Weil. They also had a "genius bar" where attendees could learn how thought leaders are tackling shared challenges.
• The IBIE Baker's Dozen Café. "We wanted to create more opportunities for exhibitors and attendees to sit down and build relationships," says Weil. The café provided additional seating for networking and relaxing on the show floor—and sampling baked goods. It was a big success—so much so that organizers plan to give it a more prominent location next time. They're also looking for ways to give it a more international flavor so it feels like a European bistro that exhibitors would want to bring a customer to instead of visiting in a meeting room built into their booths. "We also want to make it a 'best in baking' café" that will showcase innovations in baked goods," says Levy.
• Education on the Show Floor. The show already included more traditional breakout sessions, but IBIE was trying to break away from the traditional thinking that "exhibit halls are just about exhibits, and session rooms are just about the sessions. If we can approach exhibit halls as being about learning and networking, that gets away from the standard mindset," Weil says. So, for 2016 they added new educational sessions on the show floor that included live chef demonstrations, decoration competitions, and a pie competition. 
• The All-American Tailgate Party. Held on the show floor on opening day, this reception featured food trucks, tailgate goodies, TVs, and typical tailgate games such as corn hole, says Weil. It was the first time IBIE held a whole-show party, and it was a big hit, he adds. "We listened to our exhibitors and attendees, who were looking for a more casual, fun way to network that would create community. We plan to grow it for next time." 
The key ingredient for IBIE's success, he adds, is to build a strategic plan based on attendee and exhibitor research, and implement the ideas they could execute. Of course, not all ideas will be wildly successful right away. "When you're implementing a new idea, it's important to not to just take the first-year results and say, 'That didn't work,' but to tweak it over multiple shows," says Weil. "Sometimes success is just getting a learning curve."