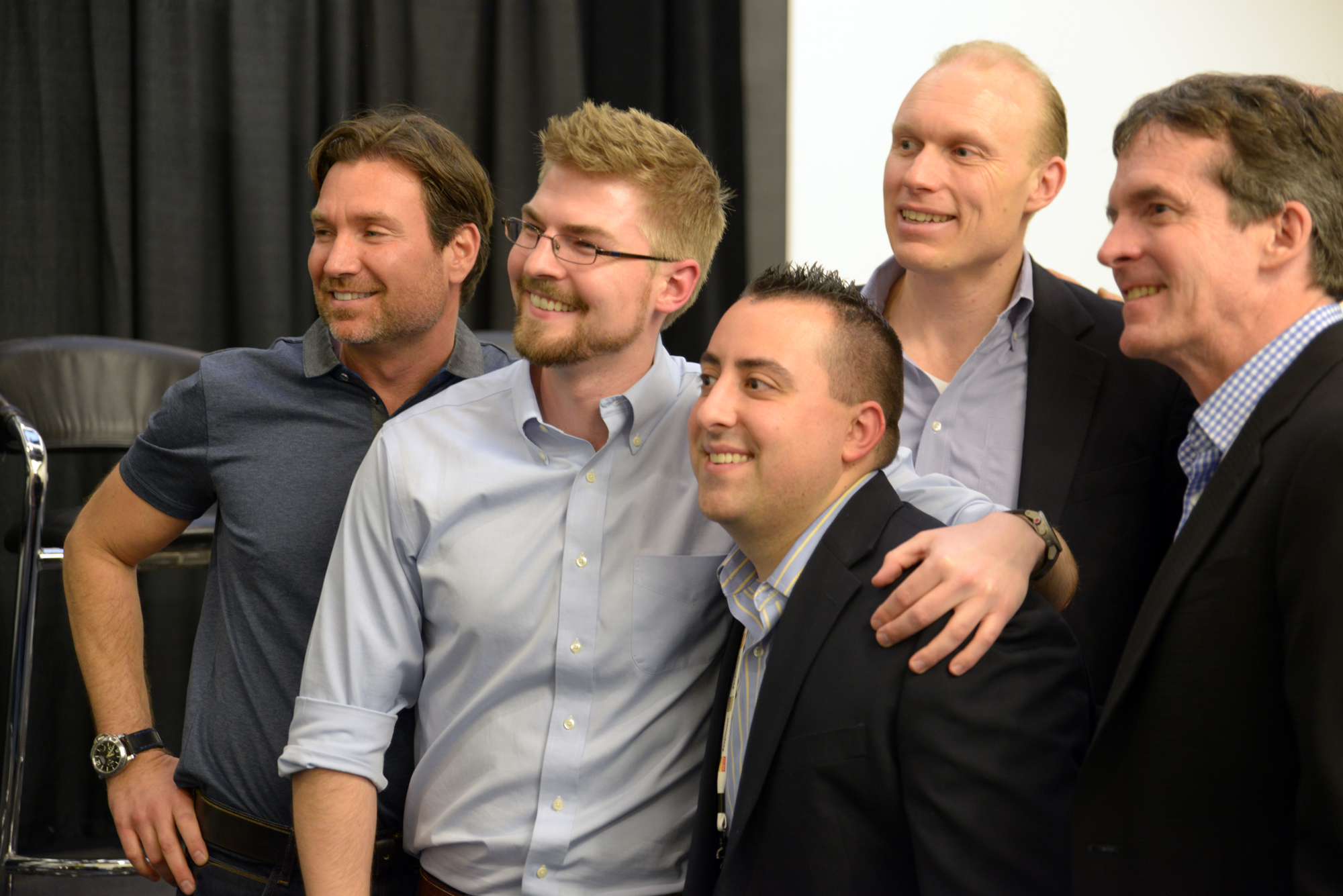 If your trade show is a mecca for budding entrepreneurs looking to make connections that will help launch their businesses, check out this idea from New Hope Natural Media, the organizers of Natural Products Expo West, held in Anaheim last month.
The Natural Products Expo version of Pitch-Slam was a fast-paced mashup of poetry slams—where poets have a short time to woo a panel of judges with their wordsmithing—and the TV show "Shark Tank," where entrepreneurs pitch product ideas to a panel of venture capitalists who can provide funding.
In this case, the field of new entrepreneurs were all innovators in the natural products category, and the judges were both leading investors in natural products and branding experts who could provide input on how to hone their pitches and their products.
According to Carlotta Mast, New Hope Natural Media's senior director of content and insights and newhope360.com's editor in chief, pitchers submitted their ideas ahead of time, and the panel of judges first winnowed the field from 17 to three. Those lucky entrepreneurs then were invited to make their pitches live before an audience of approximately 250 other entrepreneurs, investors, consultants, and other interested parties—and the panel of judges.
After hearing the pitches and asking detailed questions, the judges picked a winner: SoapBox Soaps, which donates a bar of soap for every bar it sells, in addition to donating water and vitamins to those in need around the world.
The prize package for this year's competition was worth nearly $30,000 in goods, including a booth at next year's show and consulting services from top experts, plus other tangible and intangible goodies.
The Pitch-Slam, followed by a reception to celebrate the winner, capped off the half-day NEXT Accelerator Entrepreneur Bootcamp, the live component of a year-round platform offered by New Hope Natural Media, which, like MeetingsNet, is owned by Penton. In addition to digital resources and community forums, Accelerator platform subscribers are invited to meet in person at the Bootcamp. For an additional fee, attendees receive education and networking geared specifically for startups as part of the overall Expo West's agenda.
Mast says that, while they have offered the Pitch-Slam at their expos for the past three years, the latest was "by far our biggest and best in large part because it's now connected to the NEXT Accelerator program."
What interesting new ideas have you seen or implemented? E-mail Sue Pelletier with your ideas.