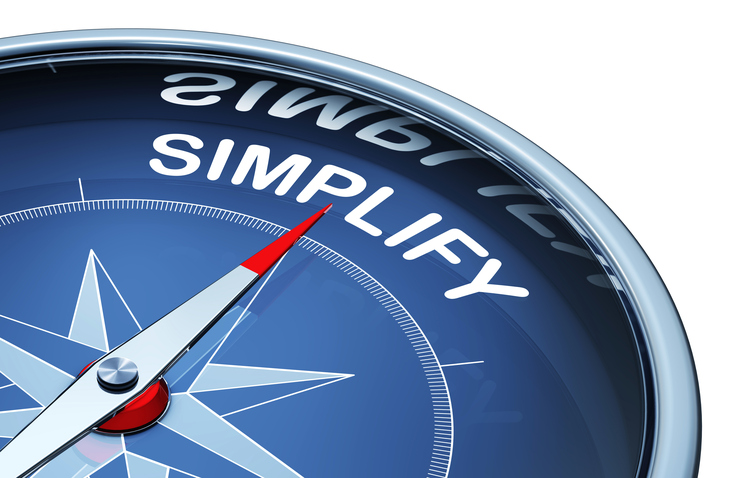 As the world of meetings evolves from what we traditionally thought of as education and networking to a more experiential format, hotel companies are also working to improve attendee (and overall guest) experience while on site. Some are opening up new social spaces designed to encourage networking—see this gallery for some examples—while others, such as MGM Resorts International, are putting a new emphasis on making every aspect of a hotel stay more entertaining.
Hyatt Hotels has spent the past year working on customizing its offerings to give each guest's stay—and each meeting professional's event—the personal touch. The Hyatt guest experience management, or GEM, initiative, while still in beta, is designed to collect guest preferences in a central database that all hotel associates can access.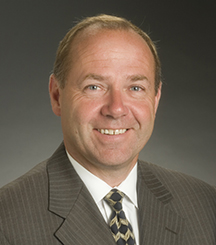 MeetingsNet sat down with Steve Enselein, senior vice president, events, for Hyatt, at IMEX America, to learn about how the company is shaping technology to simplify the meeting planning process. "We want to make everything we do provide the best experience for both meeting planners and their attendees," he said.
MeetingsNet: Meeting planning can be a tough process to streamline, given all the various touchpoints involved throughout any given event's timeline. How is Hyatt using technology to simplify that process?
Enselein: For small meetings of 50 or fewer, we are rolling out Meetings on Demand at a growing number of our hotels. Designed for shorter-term meetings, generally those to be held within 90 days, it allows planners to source every aspect of their meetings through one web portal. They can check inventory, secure room blocks and meeting space, and see food and beverage options online at any time. It also automates the contracting process using e-signatures so planners can make adjustments, sign off on the contract, and send an e-payment for immediate processing. We'll soon be rolling out an automated system for diagramming through a partnership with Social Tables as well.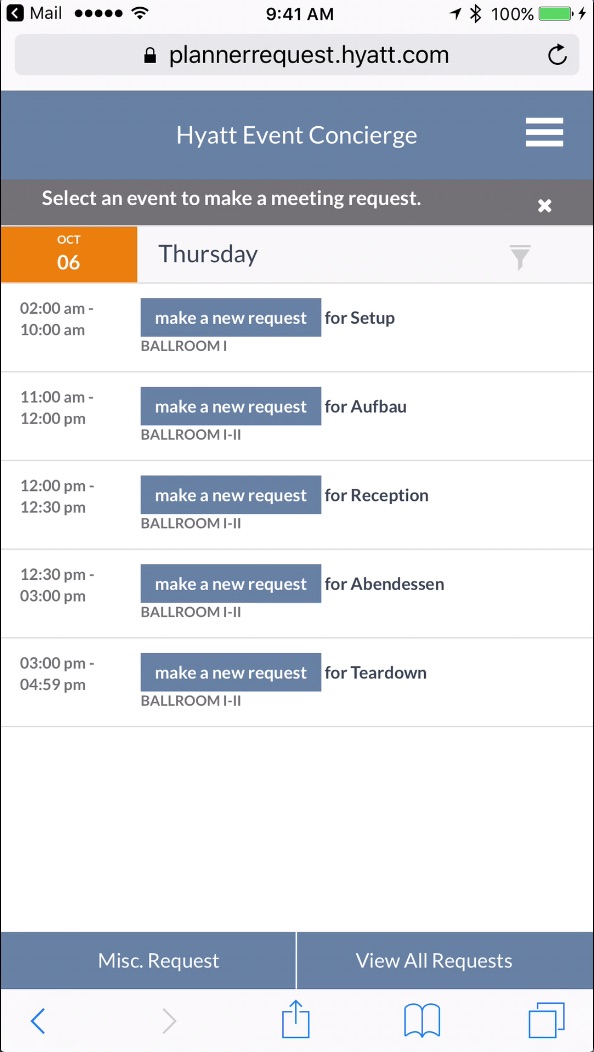 MeetingsNet: Are you working on anything similar for larger groups?
Enselein: We rolled out our Group Bill about 18 months ago for groups of all sizes. With a touch of a button, it aggregates all billing charges and organizes them into chapters for each aspect, such as guest rooms, banqueting, audiovisual, into one interactive PDF. Even if clients want to use different billing codes they won't have to dig for various room folios, F&B receipts, etc. The Group Bill is available during and immediately after the event.
Our Event Concierge app also is designed for planners of groups of all sizes. Planners can make requests via their smartphone or tablet directly to the associate who handles that particular request—say to adjust the temperature in a room—so it doesn't have to be filtered through a department manager first and planners don't have to chase down hotel staff or wait for a call back. They also get real-time progress updates so they know when an issue is taken care of. A request also goes to all departments that are involved in the issue, so the request doesn't get bogged down having to go through a telephone tree. The app also gives the hotel a record of the issue, so we can track any recurring issues that may indicate something that needs maintenance, and also track the timeliness of employee responses, which we can use to improve performance.
MeetingsNet: Can you tell me a little about your National Planner Manager program?
Enselein: We offer this to our key accounts—those who book multiple programs at Hyatts throughout the world. The approximately 25 clients we currently have in the program are assigned a dedicated planning manager who travels with their groups to whatever city is hosting their events. The biggest benefit? These clients don't have to re-educate each hotel on their specific needs and preferences. We currently have two National Event Planning Managers, and are planning to add more as needed.
MeetingsNet: What else are you working on?
Enselein: Generally speaking, on the planner side, our plan for the future is to continue to simplify and streamline the planner experience by pulling everything they need together in one place, from planning to execution to billing to history.
For attendees, we recognize that people want customization and personalization. For example, at our hotels, attendees can pick their entrée and order from the set menu at the banquet table the same way they would at a restaurant. We also recognize that people are more concerned about sustainability these days. Our F&B philosophy is, "Food thoughtfully sourced and thoughtfully served." Our chefs use small, local suppliers, and we have a mandate to use only eggs from cage-free hens and grass-fed beef.