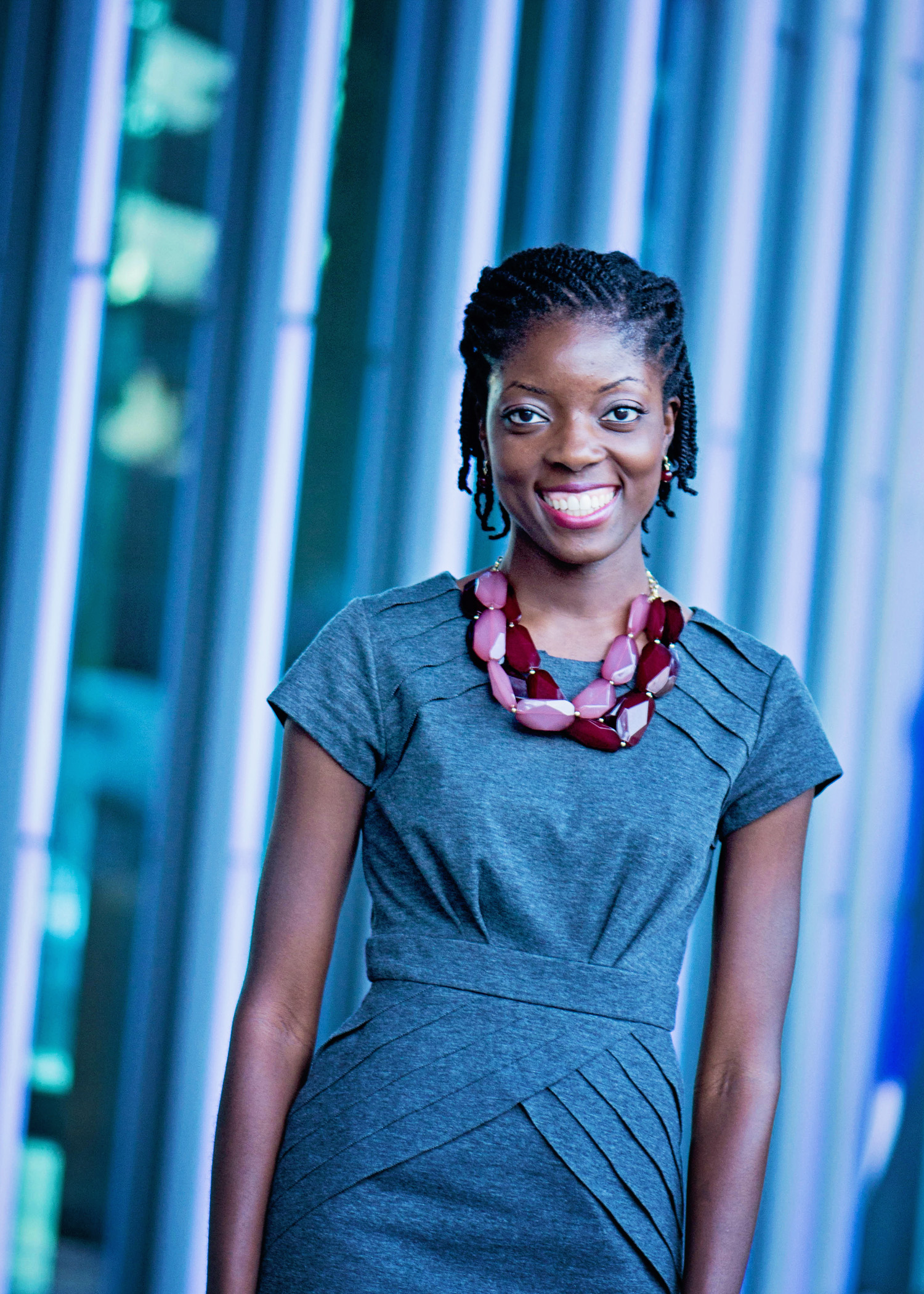 Charlotte Crabbe is about to embark on a life-changing journey that will take her from planning meetings for the Florida-based Impact Movement to youth ministry in Cape Town, South Africa. Here she tells the story of her journey—past, present, and future.

From Attendee to Employee
I was a hotel and restaurant major with an emphasis on conference planning at the University of Houston. I went to school with the thought of being a conference planner, but I spent a great deal of my time working with different campus ministries there. During my last year in college, someone asked me, "If you could do anything and not worry about money, what would you do?" I said I would do youth ministry. I didn't really see a way to do that initially, so I didn't think too much of it.

I heard about the Impact Movement—a ministry that reaches out to African-American college students—when I was a senior. At its conference, someone invited me to consider working with Impact. Just being there for that weekend conference, I saw that there was something unique happening with Impact that I had never seen before—young African Americans coming together and being excited to worship God. My friends are mostly African American, my church was pretty much African American, but at the conferences and camps we would go to we were the only African Americans there. So a ministry that reached out specifically to African Americans really hit home for me.

A month after that conference, I was praying about what to do and God made it clear that Impact is where he wanted me to serve. So for the last six years, up until this past July, I was Impact's conference planner. I did housing, registration, logistics, and hotel contracting for the national conference, which attracted anywhere from 800 to 1,000 students. I also planned smaller events, including our Impact Leadership Institutes, where students meet in locations all over the country to be trained as Impact student leaders.

Finding her passion
The job at Impact brought together my passions for planning and ministry, specifically working with young people. It enabled me to volunteer in the local community, mentoring and tutoring four girls at a local high school an hour a week for five years. It was through that hour a week that I realized that I wanted to work with teens, which led me to working in the youth ministry in South Africa with Cru.
Moving to South Africa
It was a very close transition because Impact was spun out of Campus Crusade for Christ, now called Cru, and now is its sister organization.
Through Impact's connection with Campus Crusade, I went to South Africa in 2010 on a mission. I enjoyed the culture, the ministry, and the beautiful city of Cape Town.
But I wanted to stay in Texas, so moving to South Africa wasn't on my radar when a friend suggested it earlier this year while I was praying about what to do next. But I knew that God opened this opportunity for me because, while in the past Cru had sent people only to work with the university campus ministries, they are allowing me to to work with teens in the community. In January I'll be moving there for two years.
Teaching youth
I'm going to teach a character-based curriculum called Life at the Crossroads to teens three days a week and college students one day a week. Using Jesus as the model for character, we teach students how to make the best decisions. South African teens face issues including drugs, alcohol, and teen pregnancy, with the added pressure of a high level of poverty and the HIV/AIDS epidemic—South Africa has one of the highest AIDS rates in the world. We also help them to know Christ and to grow in their relationship with Christ.  

There is also a planning piece to it. We do an annual retreat, and I'll help my director with a biannual regional conference for students from South Africa, Botswana, Namibia, and other neighboring countries.
The impact of Impact
The whole idea of the Impact Movement is to create leaders who are spiritually focused, morally fit, and financially responsible, and my time at Impact has strengthened me spiritually, morally, and financially. I didn't expect my life to happen like this, but this is the story that's been written—I didn't write it.