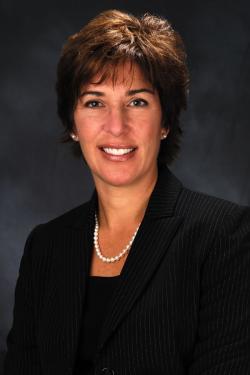 The Sunshine Act is not a company policy that encourages employees to sing "You Are My Sunshine" to their bosses daily. Nor is it a law that requires Punxsutawney Phil to declare the end of winter in the Northeast by March 1—though many who took this quiz at the 2013 Pharma Forum, held in the spring in Orlando and co-organized by MeetingsNet/medical and The Center for Business Intelligence, would have been all for that.
No, the Act is a regulation that specifies how transfers of value, or TOV, from pharma companies to physicians are to be tracked and reported. And there are state laws as well, some of which require full disclosure of all spending on physicians, while others have dollar limits on what pharmaceutical companies are required to report.
To help life sciences meeting managers sort through the nuances of the regulations they now face, Lisa Keilty, CMP, HCC, president/owner of the pharma compliance consulting firm PMC2 (Professional Meeting Compliance Connection), presented the following scenarios.
Is this Reportable?
Scenario: Dr. Jones, who attended XYZ advisory board, requests that his fee of $2,000 be payable to Giants Medical Center on his behalf. Does this need to be reported?
Response: Yes. The Sunshine Act requires the reporting of all TOVs made to institutions on behalf of an HCP to be reported as belonging to the HCP.
Think Globally, Source Locally
Scenario: As a third-party logistics provider, your new client, Blue Moon Biometrics, is requesting a healthcare provider (HCP) meeting at the Embassy Suites in Phoenix in April. They are inviting eight HCPs from the U.S. and one physician from outside the U.S. What steps do you take to advise your client in sourcing this property?
Response: Familiarize yourself with the client's policies, show them your expertise, and show them that you are looking out for their best interests. Also, be sure to justify the rationale around all decisions that have financial and legal risks associated with them.

Sick Leave
Scenario: Dr. Flaherty becomes ill while participating in a scientific review. His input is critical, but he must depart on an earlier flight. How do you document due diligence regarding the fulfillment of his obligation?
Response: Due diligence documentation includes sign-in/sign-out sheets; a note or other documentation that includes the host's signature; travel receipts for air (including change fees) and ground transport; the HCP's expense report; and his contract (which should include whether or not he gets paid if he leaves early).
New to the Job
Scenario: Sally is a new meeting manager with Shade Medical Device organization. She has never done a clinical consultant meeting before and has only three weeks to plan this 20-person program. Attendees are both domestic and international. The clinician is pushing Sally to send the invitations so he can lock in the HCPs and get cost-effective airfares. What does Sally need to do?
Response: She needs to send a save-the-date notification if contracts have not been fully executed, and check that she has market's approval of all the HCPs. She also should review each country's laws and guidelines to ensure she meets the obligations of each country (including visas, employee letters, meal caps, class of service, etc.). Market offices may have additional or different policies than their government requirements—she needs to be sure to comply with both.
Aye, Chihuahua!
Scenario: Dr. Case, an orthopedic surgeon with offices in Connecticut and Mexico, is engaged as a speaker for an upcoming training in Cancun. Since the meeting is outside the U.S., do we have to report his fees?
Response: Yes. Regardless of where the event takes place, Dr. Case is still a U.S. HCP.
Time Traveling
Scenario: Dr. O'Reilly's attendance at a data safety monitoring board meeting is required June 22. He asks to travel to Chicago on June 15 so that he can visit with relatives before the meeting. The airfare is $500 regardless of which day he travels. Would booking his travel for the earlier date be a compliance violation?
Response: This will depend on your company's policy. Document the request and explanation for approval so that it can be clarified in an audit, then seek assistance from internal leadership.
Oh No, She Didn't
Scenario: Marketing Manager Jennifer desperately wants Dr. Adams, a leading oncologist, to participate in an upcoming advisory board. Your company's fair-market value for his attendance is $5,000. Jennifer executes a contract for $7,500 for him, yet other HCPs are contracted for $5,000. What should you do?
A) Pretend you don't know what Jennifer did.
B) Nothing—Jennifer, not you, is responsible for engaging Adams.
C) Query Jennifer to understand her rationale.
D) Document and escalate this activity accordingly.
Response: D is correct. There are instances where an HCP can be paid more than the FMV, but it will depend on his role and whether pre- or post-work will be done (i.e., if he's the chairman, or doing preliminary slide prep). If there's a justification, document it. If there is no justification, do not pay the fee until you escalate the activity and receive written approval to make payment. Do this both to protect yourself against any claims of violations, and to protect your company against impropriety. Once the issue is escalated, you have done your due diligence and leadership will manage the situation appropriately.
You're Still Accountable
Scenario: Your company is hosting a meeting in Spain. Jacques, who works out of your country office in France, insists that he coordinate the travel for the French delegation, thus taking this responsibility out of your control. What are some of the steps you should take to ensure he complies with company policy?
A) Review your needs with him, then put it in an e-mail.
B) Educate him on current policies.
C) Continuously follow up and document.
D) Do nothing—he is accountable.
Response: A, B, and C are all correct. You are both accountable for ensuring compliance. Take every action to make certain the appropriate documentation is included in your audit files.
Not In a New York Minute
Scenario: Dr. Mullen was en route to New York when his plane was diverted just minutes before landing and he ended up being delayed two hours. His transport vehicle could not be canceled since it was already at the airport in anticipation of his original arrival time. Should this scenario be documented?
Response: Yes, because additional fees will be incurred. Your ground transfer invoice will include many consistent charges, and auditors will see his higher-dollar value transfer as a red flag. Tell the story through concise documentation.