Ever since The Centers for Medicare & Medicaid Services, or CMS, issued its final guidelines in February 2013 for how life sciences companies need to comply with the U.S. Sunshine Act provision of the Patient Protection and Affordable Care Act governing payments and transfers of value to healthcare providers and healthcare organizations, drug and medical device manufacturers have had all hands on deck to ensure they collect the pertinent data in order to meet the first aggregate spend reporting deadline. 
While the intensity of collecting spend data for meeting the initial reporting deadline has involved a range of departments and functions—including compliance, procurement, IT, and others—the meeting planning department is a major nexus within a pharma organization because it is an origin and entry point for HCP/HCO spend data.
Internal meeting planners, therefore, will increasingly be involved in their company's aggregate spend reporting process. They also will have to keep close track of all the payments and transfers of value as they engage with HCPs, HCOs, and other third-party representative healthcare entities related to everything from the largest conferences to the smallest meetings they organize. 
Meeting planners will also need to monitor the same data for meetings they coordinate globally as compliance regulations continue to be passed and implemented in countries and regions around the world. For instance, France's version of the U.S. Sunshine Act has similar reporting requirements for transfers of value provided to HCPs and HCOs who participate in medical meetings held there. In addition, a European Union version of the Sunshine Act takes effect in 2015.
The pressure to help ensure their pharma organizations stay in compliance with global and national transparency laws falls not only on internal meeting planning departments, but extends to third-party meeting planning product and service providers, who either are wholly or partly responsible for coordinating medical events on behalf of life sciences companies.
In fact, in the U.S., many life sciences manufacturer contracts with external meeting and event planning companies have standard aggregate spend clauses written into them—a trend that is picking up momentum in Europe and other parts of the world. These clauses prescribe specific processes for how and what type of spend data should be collected, formatted, and sent from the services provider to the manufacturer, so companies can report indirect payments or transfers of value to an HCP or HCO as required for this category of data.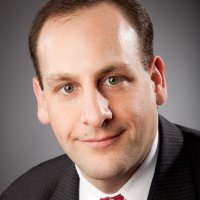 There are few meeting category exceptions to this protocol. Services companies need to capture virtually every transfer of value that could be made to a practitioner or provider, including food and beverage, travel and accommodations, registration fees, speaker fees/honoraria, medical education, gifts, entertainment, and others. Again, vendors will need to capture this data on a global scale as reportability rules vary depending on where the HCP/HCO is based. Furthermore, third-party meeting services vendors will need to make sure they have compliance processes and technology that are tightly integrated with that of their life sciences customers.
Collaboration around compliance and transparency between internal meeting planners and outside event planning firms will be critical in the coming months as life sciences manufacturers begin to conduct compliance audits and reviews specifically for meetings that are funded by grants, in some cases as mandated by the terms of corporate integrity agreements reached between companies and government regulatory agencies. Manufacturers will become particularly vigilant about the compliance programs of third-party event planners they contract with to make sure there are no surprises come reporting deadlines.
One key way to foster that collaboration is for internal planners and services providers to start compliance training and certification, which manufacturers can include in their disclosures as a good faith demonstration of striving to maintain the highest standards for achieving global transparency in their business practices.
Marc Eigner is a partner with global life sciences compliance specialist Polaris. Read more insights on the Polaris blog.