Let's face it, gift-giving is tricky. One person's treasure is another's trash. But when it comes to meeting giveaways, the scale often tips toward trash, with too many tchotchkes littering attendees' guest rooms when they head to the airport.

What's a gift-buying planner to do? Use these rules thumb to reduce the carbon footprint of your giveaways:
• Find things that are made locally so shipping is more sustainable.
• Avoid gifts that need heavy packaging, which immediately ends up in a landfill.
• Consider what the object is made of. Bamboo is one preferred eco-friendly material. Plastic is a no-no.
• If you give away apparel, look for products made of ethically sourced, organic material. Consider skipping the logo so that the garment has a longer life.
• If you have to ship the gift, avoid overnight delivery and consider buying offsets to cover the carbon footprint of the shipping.
• Look for gifts made by U.S. businesses, better yet local companies and/or organizations that support underserved communities.

Many companies that specialize in promotional products are highlighting their "green" collections, focused on gifts likely to be used, not discarded, and made from recycled, or recyclable, materials. For example, Chicago-based iPromo points to three items seeing a strong demand from sustainability-conscious planners:


Qi Disc Wheat Straw Wireless Charger. The 2.75-inch charging pad is made largely of wheat straw, an eco-friendly byproduct of wheat production. A small indicator light turns blue when the device is in use.
Cost: About $10 for orders of 100.

Bamboo Notebook. With covers made from bamboo—which is actually a fast-growing grass that develops the strength of hardwood over time—this 5-inch-by-7-inch notebook has 80 pages made from 100-percent post-consumer recycled paper plus a ball-point pen with a bamboo barrel.
Cost: About $10.50 for orders of 100.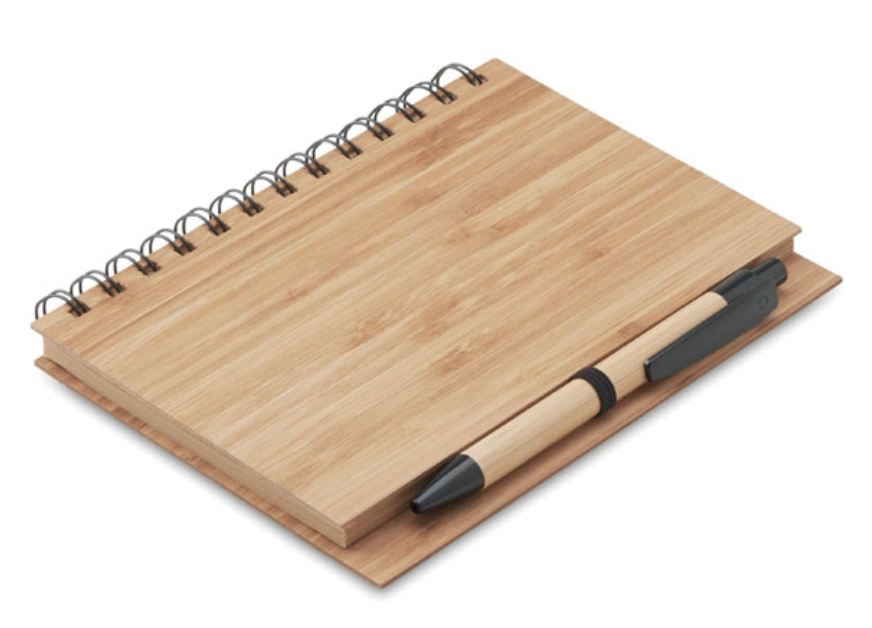 Athletic and Casual Clothing and Footwear. Using superfine Merino wool, the AllBirds brand offers t-shirts, pullovers, leggings, sweatpants, and footwear that are nearly 100-percent natural. The exceptions: Shoelaces made from recycled plastic and shipping boxes made from recycled cardboard.
Cost: $58 to $118 per item for apparel; $98 to $148 per pair for footwear.