When the Federal Trade Commission held a May 4 hearing on a proposed rule targeting business impersonation and fraud, the meetings and events industry was there to be heard.

Specifically, the Exhibitions & Conferences Alliance—a coalition of 10 organizations formed during the Covid pandemic to advance the interests of the face-to-face business events industry—was given a few minutes to address FTC members regarding a rule the commission is considering that would allow legal prosecution for the fraudulent use of the names, logos, and mailing lists of business-event hosts by outside parties.

Proposed by the FTC in September 2022, the rule "will expand the commission's tool kit to combat the harm caused by government- and business-impersonation frauds," said Samuel Levine, director of the FTC's Bureau of Consumer Protection. During the regulatory commentary period in late 2022, ECA filed a statement supporting the rule, and in March the alliance joined 235 trade and professional associations in calling on the FTC to finalize the rule.

On May 4, Tommy Goodwin (in photo), ECA's vice president of government affairs, addressed an administrative-law judge in Washington, D.C., to push once again for finalization of the rule. Here is an excerpt of his comments: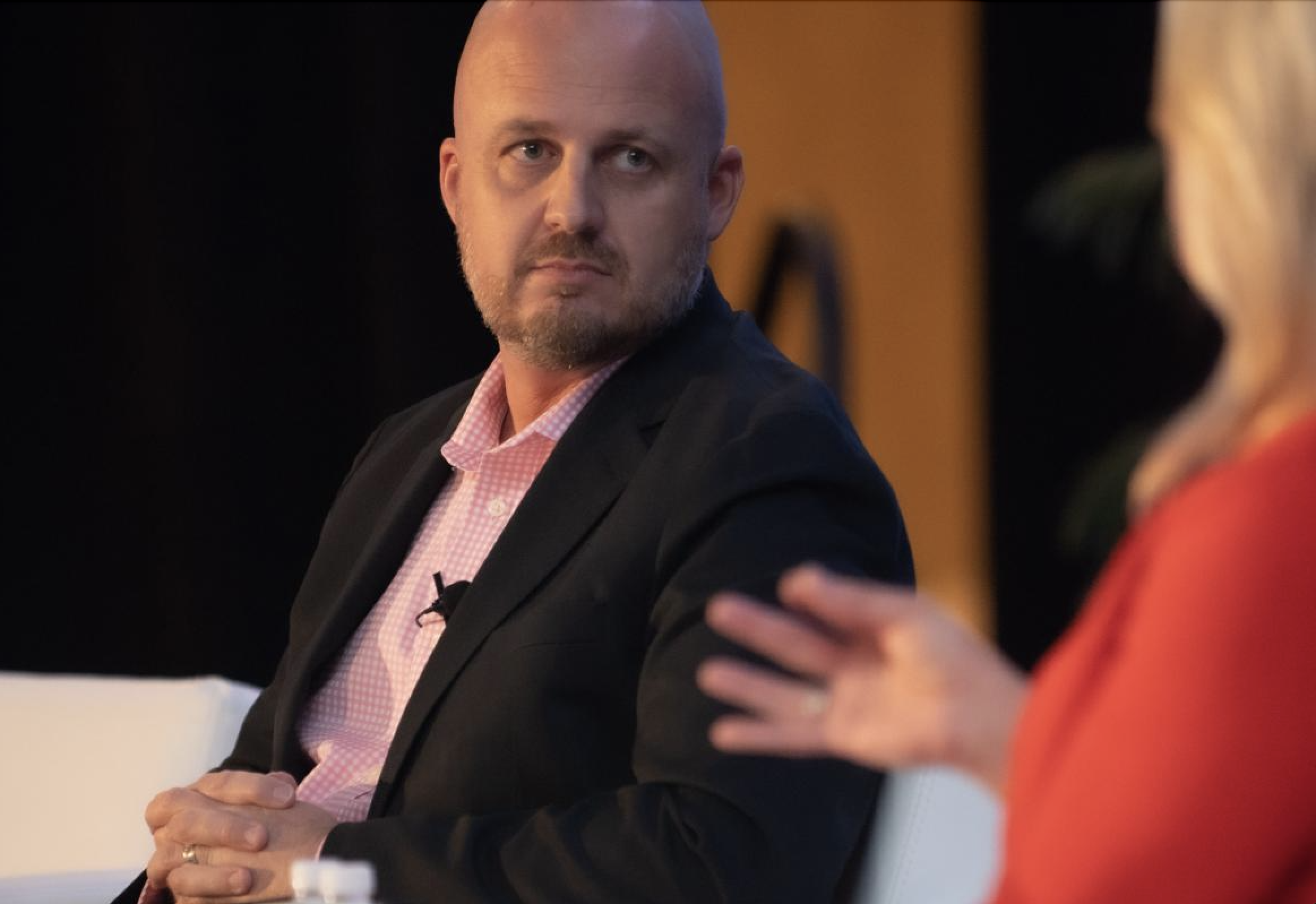 "Each of ECA's member associations are targets of business impersonation fraud, as are their members, attendees, and exhibitors ... Within the business-events industry, the two most common forms of business impersonation fraud are hotel-reservation scams and attendee-list sale scams. For hotel reservation scams, third-party hotel room brokers use deceptive practices to market overpriced or nonexistent hotels room to exhibitors and attendees. Instead of providing the hotel room promised, the fraudulent brokers often make off with the victim's credit card information or provide victims with low-quality rooms far from the event itself, usually with high booking fees and cancellation penalties attached.

"For attendee-list sale scams, event exhibitors are contacted by rogue list brokers fraudulently claiming to have for sale the event's attendee list before the event takes place. These scammers use the event name, logo, and/or organizer's name in their email signatures to create the illusion that their efforts are conducted with the approval of the event organizer. These scammers crawl event-related websites to harvest usable email addresses, which they subsequently target with phishing scams designed to illegally obtain an exhibitor's business and financial information that can be used for fraudulent practices."

Goodwin then cited the Radiological Society of North America and the International Sign Association as two show owners who are facing significant difficulties from outside parties engaging in such activity. He ended his presentation with this:

"Given the breadth of fraud perpetrated against stakeholders across the face-to-face business events sector, ECA and its members support the FTC's proposed rule. We believe it will provide the FTC with an important enforcement tool to target those who seek to commit business-impersonation fraud, and we strongly urge the FTC to finalize the Rule on Impersonation of Government and Business as soon as possible."

Events-Industry Presence in D.C.: Act Two
On June 1, ECA will conduct its annual Legislative Action Day. The event will have leaders from across the face-to-face business events industry speaking with their members of Congress about ECA's federal-policy priorities and the vital role the industry plays in spurring job creation and economic growth.
"The advocacy work of the business-events industry has never been more important," said David DuBois, CMP, CMP Fellow, CAE, FASAE, CTA, co-president of ECA and president and CEO of the International Association of Exhibitions and Events. "I can't wait to see our community back together on Capitol Hill to meet with the policymakers on the policy issues that matter to our advancement."
This year's one-day program combines those legislative meetings with a policy briefing breakfast, a post-event reception, and other opportunities for peer-to-peer networking.