The push by meeting and event facilities to be known for implementing "the industry's highest standards for cleaning and disinfecting" is in full swing. The proof: Two major convention centers in California put out press releases on the same day in July claiming to be "the first convention center on the West Coast" to achieve the Global Biorisk Advisory Council's STAR accreditation on infectious-disease prevention and response.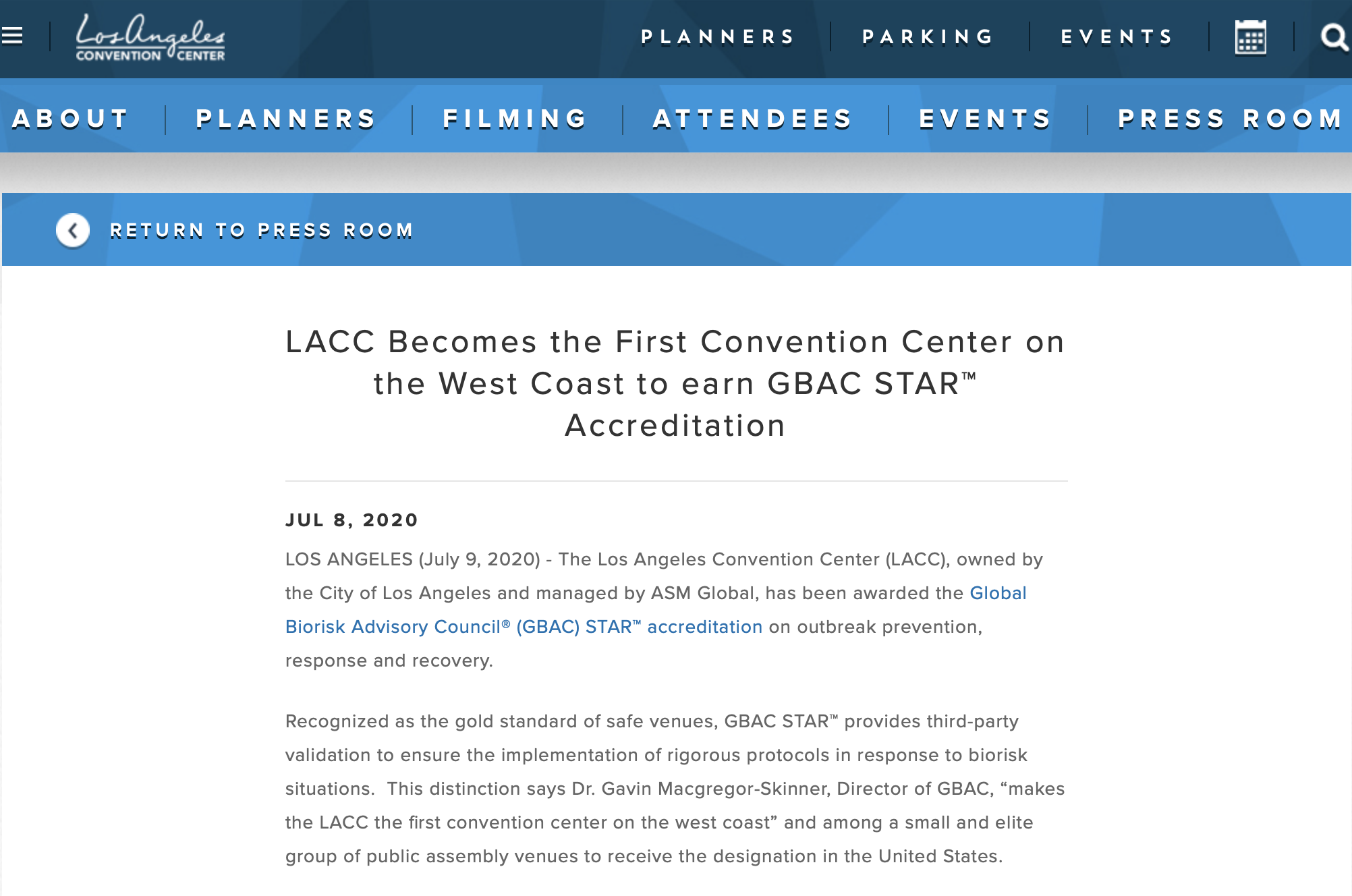 Anaheim Convention Center and Los Angeles Convention Center simultaneously promoted their achievement of the GBAC STAR credential as a first for their region shortly after their venue staffs completed the program's 20 elements. Those elements address proficiency in cleaning protocols for different surfaces throughout a facility as well as logistical plans that minimize risks associated with coronavirus and other infectious agents. Effective communication between the venue and both event planners and attendees is part of the accreditation program as well.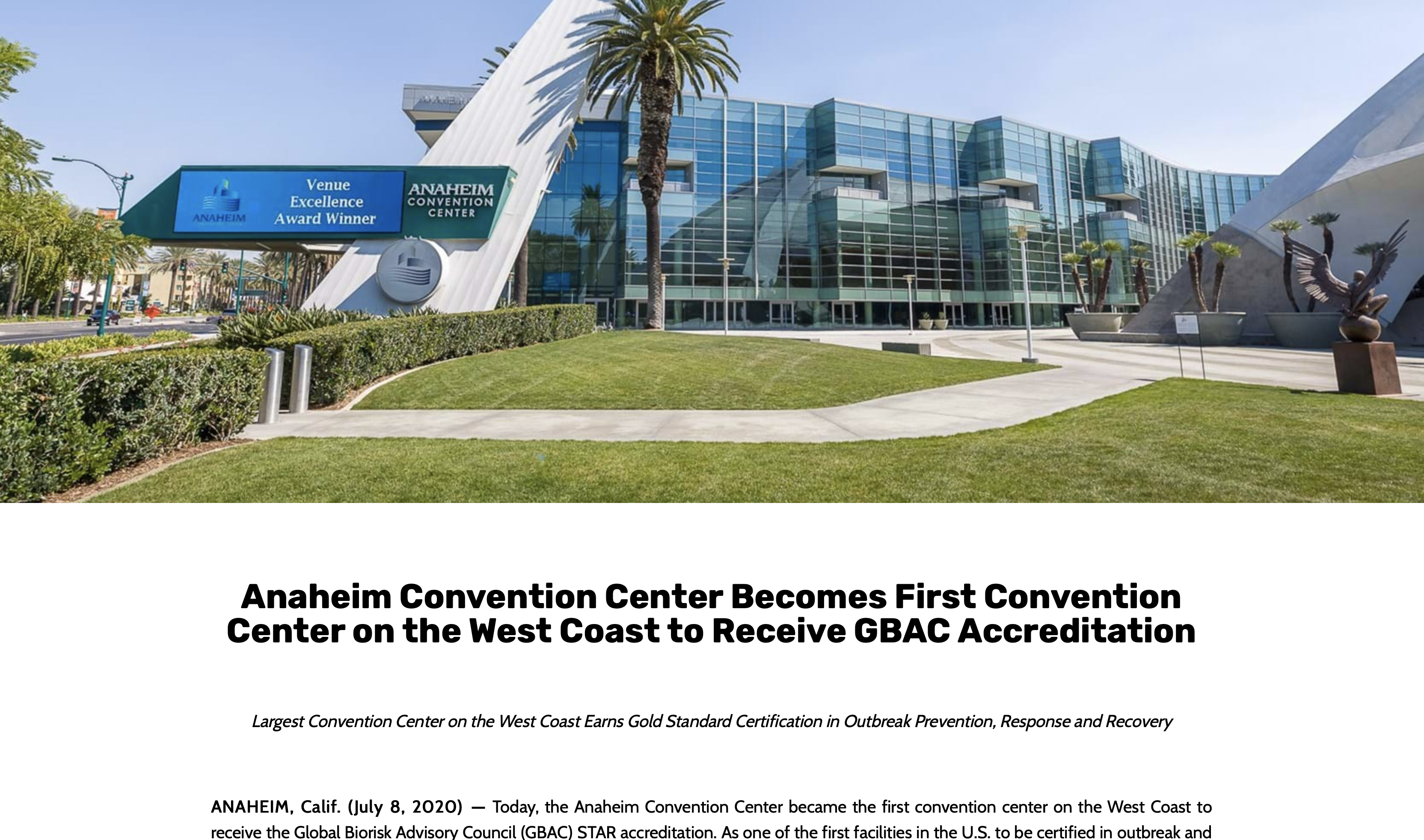 Ellen Schwartz, general manager of LACC, stated in her venue's release that "our team has led the way to gaining this accreditation, which underscores the measures we are taking to provide the cleanliness and infection control needed at this time." On the flip side, Tom Morton, executive director of convention, sports & entertainment for the city of Anaheim, said in his venue's release that "this is an important step in our eventual, safe, and responsible reopening [and] one part of a larger, comprehensive plan that will guide us in safely resuming meetings, conferences, and conventions when the time is right…This new accreditation will be an added selling point when talking to meeting planners."

Since March 2020, the Global Biorisk Advisory Council (GBAC) STAR program has been offered to meeting facilities by the International Sanitary Supply Association as a validation from experts in microbial-pathogenic threat analysis, mitigation, and response. The program is open not only to convention centers but also stadiums and arenas, hotels, airports, and other facilities that are part of meeting and trade-show experiences.

As of July 24, the GBAC website lists nine convention centers in the United States that have achieved STAR accreditation. Besides those in L.A. and Anaheim, the list includes Georgia World Congress Center in Atlanta; Ernest N. Morial Convention Center in New Orleans; Orange County Convention Center in Orlando; Overland Park Convention Center in Kansas; Palm Beach County Convention Center; San Diego Convention Center; and San Jose McEnery Convention Center. About 10 more have committed to earning the credential as well.

Hyatt Hotels & Resorts is the largest events-heavy hotel chain to have completed the accreditation. Visit Dallas, Experience Columbus, and Discover the Palm Beaches are the convention & visitors bureaus that have earned STAR accreditation, while the Dallas-Fort Worth and Palm Beach International airports have also done so.