With nearly 220 planners in New York City in mid-March for the 18th annual Pharma Forum conference, the opportunity was perfect to launch the first edition of the Medical Meetings Professional certificate program.

Designed for planners with less than three years of experience, the MMP session also drew some veteran planners to hear from other experienced colleagues on issues such as site selection and non-compete clauses, menu setting and meal caps, meeting-room setups and ensuring proper space for each setup, and more.

From the stage, two experts delivered their insights: Christine Lofton, CMP, customer success manager for Meetings & Incentives Worldwide and Michael Varlotta, CCEP, HMCC, principal at MLVII Associates and a former meetings executive at Johnson & Johnson.

The session was moderated by Pat Schaumann, CMP, CSEP, DMCP, HMCC, principal consultant, life sciences for Meetings & Incentives Worldwide, author of several healthcare-meeting management manuals, and creator of the Healthcare Meeting Compliance Certificate. Schaumann oversees the MMP program nationwide in conjunction with Meeting Professionals International.

First Things First
Kicking off the session, the presenters talked about the hassle of getting meetings booked on shortened timelines through hotel sales reps who are generally not as experienced in meetings as those who were on staff prior to the Covid pandemic.

A few important considerations came from this discussion. First, with costs for guest rooms, food and beverage, audiovisual, and other elements being so high in this era of inflation, using airport hotels in big cities is often the best bet for holding effective meetings within budget. The reasons: downtown hotels in first-tier cities are notably more costly and often require black-car transport from the airport, while downtown properties in second-tier cities require a connecting flight, which many healthcare professionals and company reps don't want.

But with airport hotels in first-tier cities, "people get there more easily and quickly, which they appreciate," said Lofton. "Then, you meet the next day and simply bus people in the evening to one of the many off-site venues in that destination. Airport hotels are both cheaper and easier logistically."

Related Link: Nominate a Planner for MeetingsNet's Changemakers 2023 List

As for using non-compete clauses at a host property, "you need to be flexible because so many life-science companies are using the same destinations for meetings," said Michael Varlotta. If a firm's non-compete clause is too broad, many hotels simply won't agree to host the meeting. However, "if you just ask for the right of first refusal on specific types of meetings rather than on entire companies, you can get a situation you can live with, especially if there's enough space to keep the groups away from each other."

On the other hand, "remember that bathrooms in prefunction and public spaces are the places where attendees might let down their guard and speak to each other about [business issues] you don't want heard by others," he added. "So, make sure to address that with attendees ahead of time."

In a different vein, Varlotta said that he has heard from hotel reps that when planners put an "anticipated decision date" on their requests for proposal, it keeps the reps from repeatedly contacting the planner to see if the property choice has been made, saving everyone time and effort in an environment when lead times are often just four to six weeks.

And once the choice has been made, planners should finalize menus for each meal at least 10 days out to avoid surprises—and alert the internal meeting owner that there can be no last-minute decisions to cancel a meal function simply to give people a free night to network on their own. "F&B attrition is no joke these days," said M&IW's Lofton.

More Advice on F&B—and Meal Caps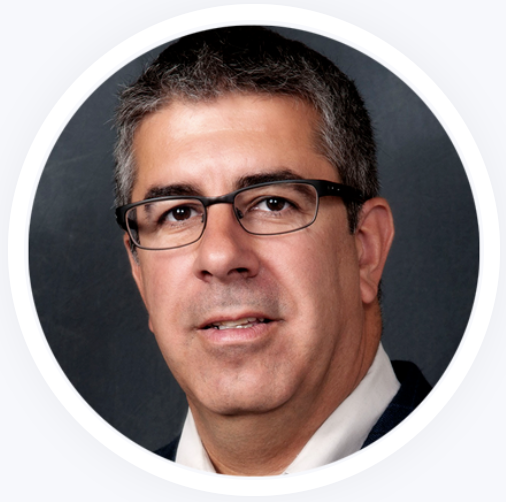 When it comes to menu-setting, Varlotta (in photo) emphasized that it's more important than ever for planners to have strategic conversations with the head chef and culinary staff. Specifically, planners should find out which items the property will have on hand for other group events happening a few days before or after their meeting. For instance, "if a wedding is happening near your event dates, they might have 150 eight-ounce beef filets coming in for that," he said. "If the chef adds 200 filets to that order for your event, you are going to get a great price. The same goes for vegetable, fruit, and dessert orders."

One planning resource that took a hit during the Covid pandemic was medical-meeting menus at hotels. However, Varlotta noted that "if restaurants can have these menus, hotels can too." For example, Lofton said planners should "ask a property to give you the menus that were used at the last three medical meetings they hosted" or simply ask the chef to create three menu options at different price points.

An issue that all the presenters agreed on strongly was that planners should always pay fair-market value for each meal event involving HCPs rather than simply pay one price for all food and beverage in a day, which might hide the fair market value of a single meal that would exceed meal-cap ceilings. And it's an even more dangerous game to adjust pricing on guest rooms, meeting-room rental, or AV services in order to reduce daily F&B costs below HCP meal-cap ceilings.

In instances where meal-cap restrictions are too limiting to host a good experience for HCPs, Varlotta suggests simply providing vouchers to HCPs and recommending venues where they could dine together in small groups.

Meeting-Space Issues: Overcoming Hotel-Staff Inexperience
Christina Lofton from M&IW noted that the pandemic resulted in a loss of veteran hotel personnel, with the result being that many of today's group-sales and -service personnel are relative novices. As such, they are not familiar with the nuances of their property's meeting space, which can cause headaches for planners when session layouts are being developed along with their audiovisual requirements.

"Many medical companies love hollow-square room setups, which makes for a lot of microphones," she said. "Other groups love the crescent round setup. Planners need to ask the meeting owner what they want, but also keep in mind the size of each room and how well that setup will work for the number of attendees you'll have in there."

This task is complicated by the fact that square-footage measurements provided to planners by hotel staff can be sufficiently inaccurate that the setup is tight or uncomfortable, but there's not enough time once on site to change the setup. If planners are unsure about space sizes during the site inspection, they should ask hotel staff to break out tape measures and confirm the dimensions for particular rooms.

Michael Varlotta recalled a different scenario where inexperienced staff caused a significant issue for a meeting. "We were doing rear projection but this ballroom was not quite large enough to accommodate our setup in a safe manner—some of the equipment and drapery was blocking access to the ballroom's emergency doors."

The MMP certificate program will be offered at the next U.S. version of Pharma Forum, set for March 24 to 27, 2024 in Tampa. Click here for more information.