On Houston's south side, a life-sciences research complex for Texas Medical Center, MD Anderson Cancer Center, Texas A&M Health, and UT Health Houston is set to open in Q4 2023 under the name TMC Helix Park.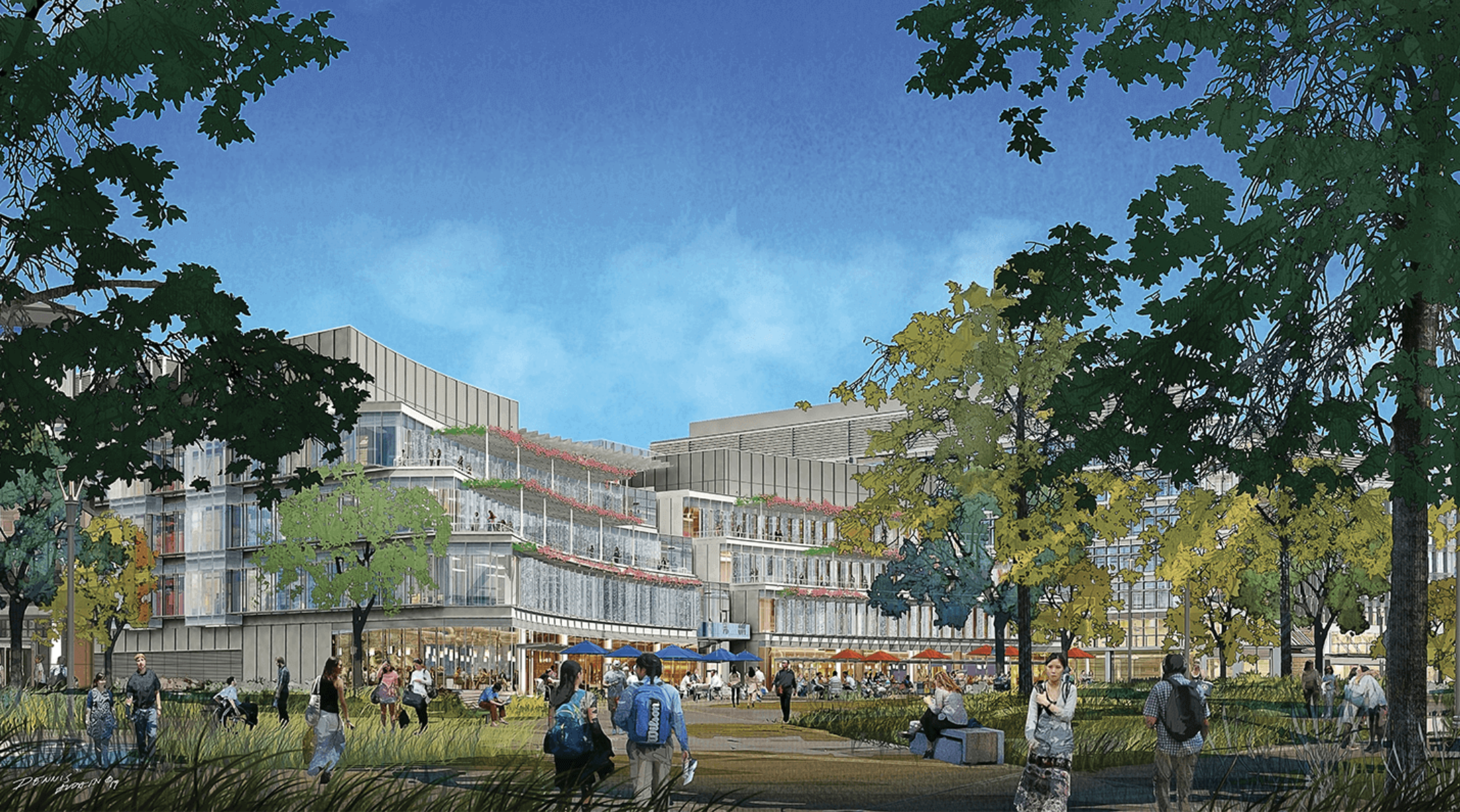 The first phase to open will be the TMC3 Collaborative Building, which will house research initiatives for the four founding institutions. The four-story building (pictured here) will foster collaboration between those academic institutions and medical-industry partners through a 43,000-square-foot joint research lab, office/co-working space, and a shared IT infrastructure. In addition, the building will host commercial life-sciences companies and other industry leaders, as well as the TMC Data Collaborative and national venture- and equity-fund partners involved in life sciences.
Facing the Helix Gardens park—one of five parks on the campus—this central building will also include a 14,000-square-foot MD Anderson lab as well as a 7,000-square-foot atrium for TED-style talks, weekly programming, and other events.
Also part of the plan is a new 521-room hotel that, come 2026, will be operated by an upper-upscale or luxury brand that has not yet been chosen. The property will have a 65,000-square-foot conference center and be a brief shuttle ride from the TMC3 Collaborative Building. With 350 residential units also on property, there will be multiple restaurants plus spa and fitness amenities.

TMC Helix Park is 24 miles from George Bush Intercontinental Airport, a 35-minute drive.