Content sponsored by 

Gift-giving is a strategic component of corporate meetings and incentive programs because it gives attendees a tangible remembrance of their experience. Yet choosing the right gift for all your attendees can be challenging.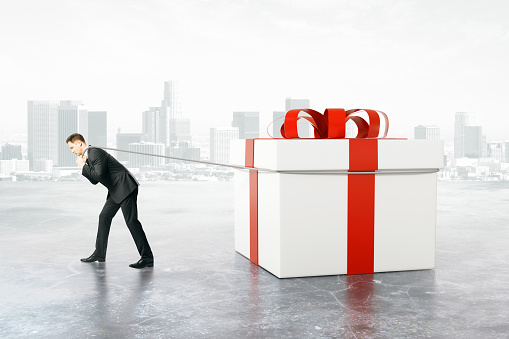 When we asked several specialists for their recommendations on how to choose gifts that work for everyone, they were in agreement on where to start: identify the demographic and psychographic profile of your attendees. "We in the branded gift-giving industry try to achieve the same goals as the event planner by first identifying the demographic of the attendee," says Carmela Wagner, vice president and branding consultant, Jack Nadel International. "Understanding who the attendees are and what their goals are can automatically give you a sense of what gift is going to be appropriate."
It's also important to understand the psychographic profiles of the gift recipients—their values, opinions, attitudes, interests, and lifestyles—adds Jay Seiler, co-owner of Security Jewelers, Duluth, Minn. "Corporate gift-giving has been a big part of our business for 30 years," he says, "and we've learned that when it comes to fine jewelry, it's important to fit the gift to the individual. Particularly when heirloom items are given as incentive gifts, we customize them for the recipient."
John Williams, president, American Guest, agrees about the importance of customizing gifts such as jewelry and watches. He says, "To make it work for everyone, try to make the gift unique for the event. For example, a few years ago we designed one-of-a-kind, numbered watches for incentive program gifts. They were a big hit and people are still talking about them." 
For top-tier corporate gifts, Seiler recommends selecting high-end jewelry and timepieces that have classic styling, then customizing them with diamonds or other gems, typically illustrating years of service to the company. "The classics look much the same as they did 40 years ago," he says. "They never go out of style."
Optimizing the Gift-Giving Experience
A luxury gift that becomes a lasting treasure is a valuable marketing tool, says Joe Jones, president, Incenta Rewards, because recipients will always remember the company that gave it to them. "The right gift, and the right gift-giving program, creates storytelling moments for years to come," he says.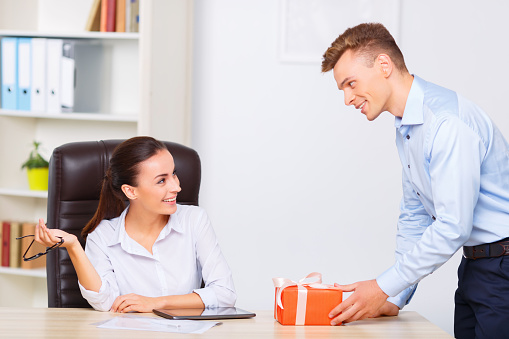 Here are more tips from specialists on how meeting planners can optimize stress-free gift-giving: 
• While it might seem easier to give someone cash or a gift certificate, the goal of meeting planners is to create an experience. Unlike cash rewards, gifts make a lasting impression. When gift-giving is integrated into a meeting or incentive, the gifts themselves should be a smart tie-in to the program.—Carmela Wagner, vice president and branding consultant, Jack Nadel International
• Work with a company that is experienced with managing the logistics and execution of gift events. Beyond that, consider luxury brands that offer lifetime marketing impressions.—Joe Jones, president, Incenta Rewards
• Know how much of your meetings budget is allocated for gift giving. The budget for gifts typically gets set at the end of the planning process, but understanding it up front will alleviate stress.—Carmela Wagner
• When giving luxury gifts as rewards, make sure you factor in enough lead time for customization. It can take several months to customize jewelry and timepieces. —Jay Seiler, co-owner, Security Jewelers
• Present gifts in a way that is relevant to the flow of the event and to the event goals. For example, a gift bag given at a cocktail party where you want people to interact might include martini or champagne glasses with the company logo.— Carmela Wagner
• Don't overthink it. Sometimes the simplest of gifts that are tied to the theme of the location are the ones most spoken about.—John Williams, president, American Guest
• Look at what's popular at the retail level—retail items that people covet will be a popular gift. Tie in the research with the company profile. For example, when I work with meeting planners at cool tech companies, I look at what's featured in Inc. magazine for gift ideas.—Carmela Wagner
• Stick to gender neutral gifts to eliminate guesswork. If this isn't appropriate for a corporate incentive program because you're giving heirloom jewelry by gender, necklaces or bracelets for the ladies and watches for the men work well for both staff appreciation and retention. —John Williams