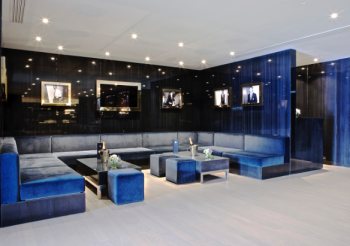 London's storied Chelsea Football Club may not have done well enough last season to make a run in the Premier League, but that actually leaves more dates open for meetings and events at Stamford Bridge, the club's multipurpose home 15 minutes from Westminster Cathedral. Of interest this year is the opening of the Directors Lounge to groups. The space, formerly open only on match days and only for senior VIPs, can host 50 people for dinners and 150 for receptions in an elegant space with blue velvet banquettes, mirror-topped dinner tables, and the club's expansive trophy collection.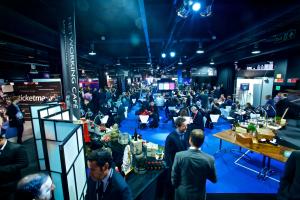 Overall, Stamford Bridge now has 24 event spaces and 60 break out rooms, which are available to meeting and incentive groups on all but the 35 days a year when the football club has home games. The 15,000-square-foot Great Hall is the largest and most versatile of the venues, while the 7,400-square-foot Centenary Hall is ideal for receptions and dinners, with panoramic views of the football "pitch." A 550-person live music venue, two restaurants, and a museum can also be used for events, and three weeks a year, the pitch itself is bookable.
Stanford Bridge is attached to Millennium & Copthorne Hotels at Chelsea Football Club, two hotels which together have 281 guest rooms.