James Bond gambled there; Grand Prix racers roar through its winding streets every May; and Grace Kelly famously ditched her Hollywood career to marry its prince. Monaco has a cachet that few other destinations can match. But that charm is not just for the rich and famous: the destination is well equipped to pamper and delight your meeting and incentive guests.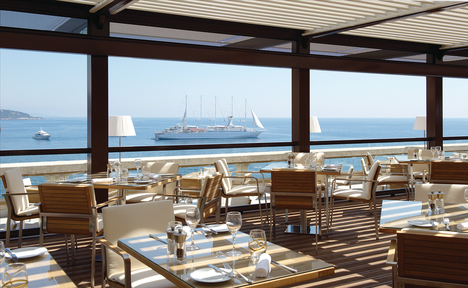 Monaco's small scale and spectacular setting—a narrow, three-mile strip of land at the foot of the Southern Alps fronting the Mediterranean Sea—contribute to its exclusive vibe and create stunning views from virtually everywhere. Much of the principality can be explored on foot, helped by elevators that connect the lower and upper streets.
Centrally located is the famed Monte-Carlo Casino, an imposing structure ringed by gardens, fountains, shopping, nightclubs, and hotels. The casino is owned and managed by SBM, a government entity that also controls several other casinos as well as restaurants, clubs, and four very different Monaco hotels—the Hotel de Paris, Hotel Hermitage, Monte-Carlo Bay Hotel & Resort, and Monte-Carlo Beach Hotel.
The 182-room Hotel de Paris, overlooking the casino, is lavishly outfitted and contains 11 meeting and banquet rooms, including the stunning Salle Empire. The Belle Epoque–style Hotel Hermitage has 280 classically elegant, spacious, updated guestrooms and 11 meeting rooms. Monte-Carlo Bay Hotel & Resort provides a more modern vibe in its 334 rooms and is equipped with a lagoon and indoor and outdoor pools, in addition to 10 meeting rooms. The smallest of the four SBM hotels, the edgy, intimate Monte-Carlo Beach Hotel, is open seasonally, with 40 guestrooms and two meeting rooms.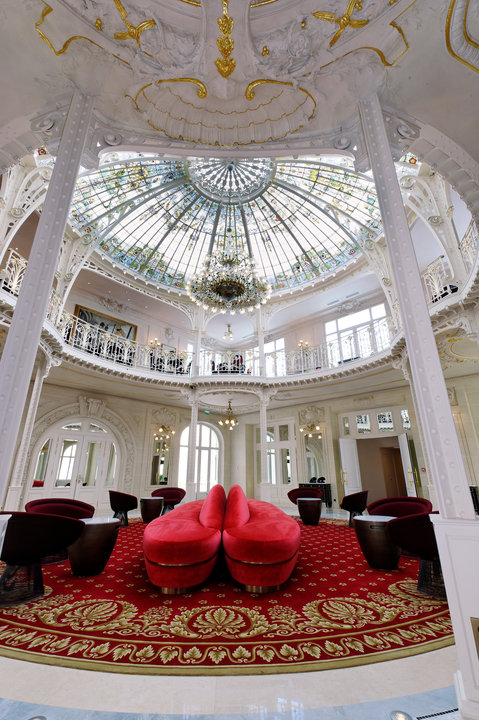 A short walk from the casino is the Hotel Metropole, a boutique property that caters to well-heeled visitors. The stylish 133-room Metropole is home to not one, but two Michelin-starred restaurants, a spa, and pool designed by Karl Lagerfeld. The hotel offers several spaces for small meetings.
With 602 rooms jutting out over the Mediterranean, the Fairmont Monte Carlo was designed to evoke a cruise liner, and boasts unparalleled views from the first floor to the rooftop restaurants and lounges. The Fairmont has 18 function rooms and more than 30,000 square feet of meeting space, two restaurants, two lounges, a Willow Stream spa and fitness center, and a casino.
At the ultra-contemporary Le Meridien Beach Plaza Monaco, a recently renovated full-service conference center offers 14 high-tech meeting rooms and a ballroom, spread out over five floors. The 403-room property has the only private beach in Monaco and extensive outdoor spaces available for private bookings.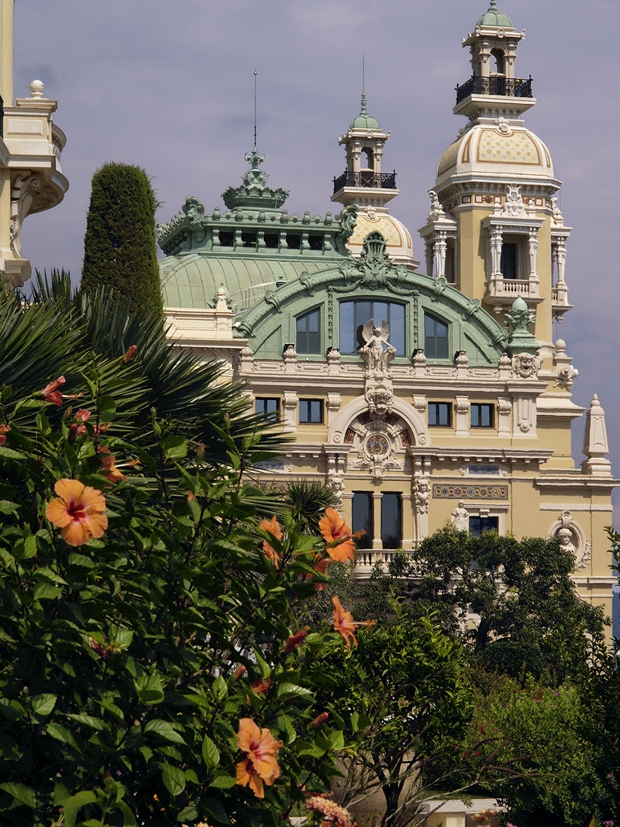 The Grimaldi Forum, the principality's largest convention and exhibition space, is a short walk from all of the central hotels. It features approximately 375,000 square feet of usable floor space and can accommodate up to 3,000 attendees. Several smaller freestanding conference facilities are available as well.
Besides gaming, groups meeting in Monaco can enjoy water sports, golf, and tennis; the imposing Oceanographic Museum (available for private events); world-class restaurants within the principality and surrounding destinations; sightseeing and shopping in nearby historic villages; trips to the bustling flower market and Chagall Museum in Nice; and much more. Two especially memorable group activities:
• creating your own signature scent at an "olfactory workshop," offered by Fragonard Parfumeur in Eze, a 20-minute drive from Monaco. "Apprentices" receive a degree, an apron, and a bottle of their own perfume.
• a road rally tour of Monaco's Old Town in golf cart–like tiny electric cars, which draw a lot of laughs among the drivers of the ubiquitous Ferraris, Rolls-Royces, and other showy autos.
Finally, if being in a gorgeous, glamorous location isn't enough, Monaco enjoys mild weather, and some 300 sunny days each year.
Connections to Monaco are relatively easy. If they're not arriving on one of the many cruise ships that pass through the area, most Americans reach Monaco via the busy Nice Cote d'Azur Airport, about 30 minutes away by car. But since this is Monaco, after all, a logical and stylish alternative is a seven-minute helicopter transfer. Heli Air operates 70 flights a day, seven days a week.
VAT Issues
VAT refunds are available for purchases from any single store at least 175 euro (including the tax). Counsel your attendees to look for shops with duty-free stickers in their windows. Of special note for insurance and financial services companies: Both the French and Monaco VAT can be reclaimed from Monaco when using a Monaco-based DMC. And new legislation allows the refund of VAT on certain additional business expenses? Find continually updated specifics at the CEI Web site or from another VAT reclaim specialist.