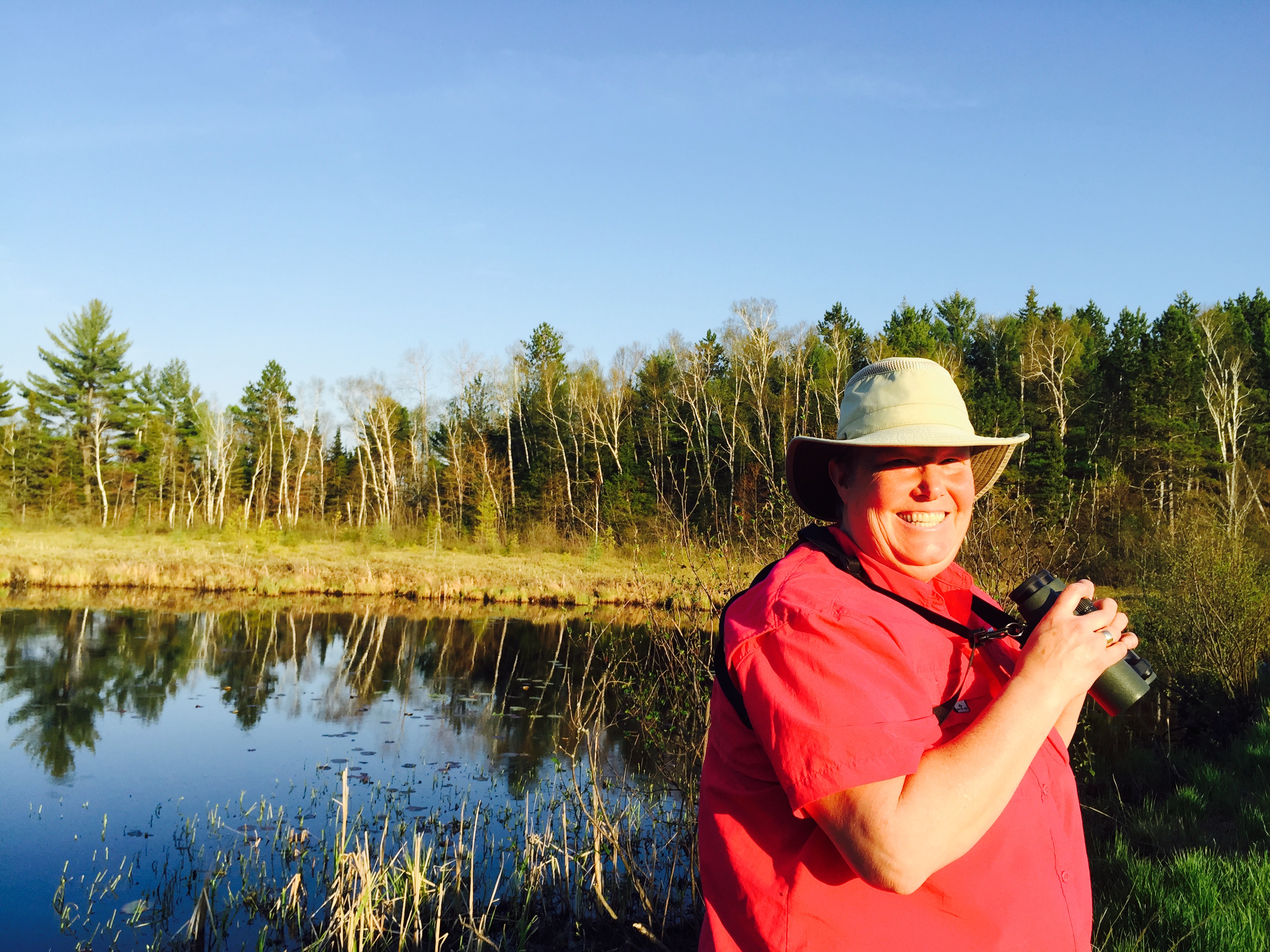 Janet Sperstad, CMP, Madison (Wis.) Area Technical College, doing her favorite extracurricular activity: Bird watching

Program Director, Meeting and Event Management Degree
Madison (Wis.) Area Technical College
Making Change
My focus has been building competencies, a body of knowledge, and career pathways that define meeting planning as a design discipline that requires skills in social sciences, executive leadership, and cognitive sciences.

One way I did this was by creating the first degree in event management in the United States in 2002. The Associate Degree in Meeting and Event Management at Madison Area Technical College now is being used in colleges and universities nationwide.
 
Another piece was helping to develop a model of the skills, knowledge, and abilities needed for meeting professionals that in 2015 was recognized as a profession by the U.S. Department of Labor. The government is now saying these are the core standards for meeting professionals.

What's Next?
I think about how I can help us rethink what we do. I'm working with an organization to develop career pathing and a workforce-ready assessement so people who are coming into our industry have a way to test their knowledge and get a micro-credential to get them started. It is about reframing what it is we create—we have to have that core logistics expertise, but what we really are doing is creating experiences.

When I was studying to get my executive master's in neuroleadership, the more I learned about the underpinnings of neuroscience, the more I thought it relates to event management. In my perfect future world, we will have technology that would enable us to monitor participants' physical and emotional states so we can adapt quickly to their changing needs. Whether you're doing a product rollout, a learning event, teambuilding, an incentive program—whatever it might be—we can look at our logistic elements through a cognitive science lens to create an experience that transforms information into meaning.

We're going to take our profession to new levels. I want to see new doctorates and new masters' degrees around neuroscience and meetings. It's just happening in my dreams now, but I know that people are asking higher level questions and are more engaged in conversations around this than ever before. That gives me a lot of hope, because for academia to invest in this kind of product, there has to be market demand.
 
Educating the Future
For me, there's no better fulfillment than to help people find out who they are, find their confidence, and turn them on to our profession. My students are making a difference in our industry because they are way ahead of where I was when I entered this profession. They're going to move us ahead faster than any technology, because people's ideas outpace technology by far.

I think meeting planning is one of the coolest professions on the planet. It's dynamic, it changes and evolves. Because we're not governed by laws and licensure, the only boundaries to innovation are the ones we create. I feel so lucky because every day I hear people saying. "I want to be an event professional, I want to be a meeting planner." We have crossed the Rubicon from being a profession that people fall into to being a profession that people choose.

Best Advice
Change takes time. I'm a recovering planner—I'm built for action, I like creating things. Waiting and moving things along slowly is not my natural set point. Now I understand the neuroscience behind that advice—we are driven by fear, and change is threatening. It helps to take a long-term view—whole different pieces of the brain light up when someone is exposed to a three-year plan as opposed to a six-month plan.
Previous: Changemaker Lisa Shambro