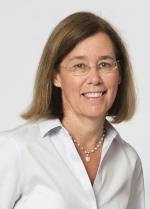 The MeetingsNet content team has been telecommuting for at least two decades, so back in the spring of 2007 when former Editorial Director Betsy Bair and I had a meeting to discuss a potential new project, it was over coffee and muffins in a suburban café west of Boston. The topic on the table was creating a listing of independent meeting planning companies for our magazine Corporate Meetings & Incentives. We had plenty of questions: Was there any other place corporate planners could get profiles of the biggest independents? Did readers actually need this kind of list? Would the independents give us their data?
We left with a plan to do research, and when we regrouped a week later, the answers were a definitive no, yes, and maybe: There was no similar list; yes, readers said it would be useful; but it was unclear how the independents would embrace it.

Long story short, we launched the CMI 25 that spring with an invitation to about 80 independent meeting and incentive companies and our fingers crossed. We asked for data on the number of corporate meetings and incentives planned, room nights booked for those meetings and incentives, employees, markets served, percentage of revenue from association meetings other sources, partnerships, and more. We had a pretty clear idea of the largest independents—Maritz, BCD, BI Worldwide—but who else would qualify for the 25 top spots? We soon found out.
While Corporate Meetings & Incentives, the "CMI" from which the project takes its name, has since been rolled into MeetingsNet, the CMI 25 has now been going strong for a decade (find a link to all the years here), and remains one of the most-viewed elements on our website. A favorite comment when we talk to corporate planners: "I use your list for my RFPs."
As an editorial product, our list suffers from predictability: Fifteen of the original CMI 25 companies remain on the list today, and only two or three move on and off the list each year. But there's never a shortage of news to report about these top companies. From leadership changes, acquisitions, and awards, to new products and technologies, the CMI 25 companies always have lots going on.
But as independents come and go, grow and fade, we need your help to keep the CMI 25 up to date. If you think your planning partner might belong on this list, send me an email now to share the name. I'll be sure to contact them next spring and invite them to complete an information form and vie for a spot on our 2017 list.