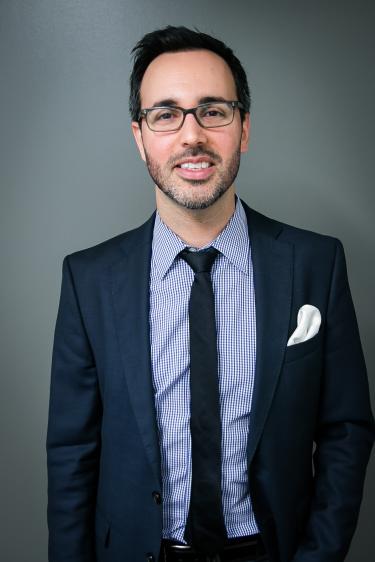 Dan Berger, Social Tables

Founder and CEO
Social Tables
Dan Berger is everywhere you look in the meetings industry these days. You see him teaching sessions at conferences, hear him on podcasts, read about him on lists of influencers and innovators. He's on the Convention Industry Council's APEX Standards Committee and the Customer Advisory Board for the Philadelphia Convention Bureau. He may sound like an old-timer, but the founder and CEO of Social Tables, a technology platform that allows users to design room layouts, create seating charts, and check in guests, only launched his company in 2011. That was just a year after Dan (it's pronounced Don) left Georgetown University with an MBA and a résumé of government and business experience—but knowing little about the hospitality industry.
With a great idea and an infectious enthusiasm for business, Berger has grown Social Tables to 4,000 customers in 50 countries and a staff of 130. This spring the software marked its millionth event. He's not only changing the way venues and planners visualize and execute their events, but he is a model for wholly embracing an industry.
Giving Back
In January, Social Tables moved into 31,000 square feet of office space in downtown Washington, D.C.  About 10,000 square feet of that is event space that is open to other tech startups and communities in the region.
At a press conference in February with D.C.'s mayor, we made a pledge to host 100 events for free over the next two years. Why? We believe in D.C. as a startup hub and in investing in our community. We also love events and learn from hosting them. We've already hosted 25 in the space and we have the host organizations use our software when they plan their events, so we see it in action.
Managing Change
A leader needs two qualities, communication and focus. To communicate well, you need to explain where you're going and how you're getting there, plus answer the "what's in it for me?" question for each employee. I think I do well with the first—I have written memos from the future and shared them with my team, a vision of where we want to be—and I'm working on getting better at the others.
Focus and prioritization is tough; it's a contact sport. You think that as you grow your organization you'll be able to do more, but the fact is that the organization itself is so much more complex that progress can be slowed.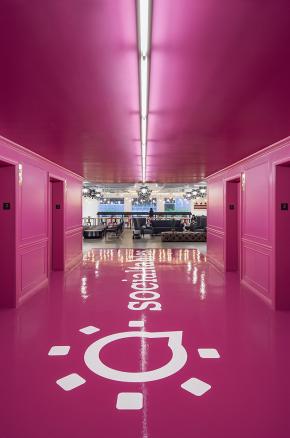 The new Social Tables offices in D.C.
Best Business Advice
If you don't think about the design of something, someone will think about it for you. They'll make assumptions about why you did what you did or worse, assume you simply don't care. At Social Tables, we are very intentional about the design of products, our meetings, our office, and so forth. I find this akin to the hospitality industry where standards are the blueprint of what we deliver and how we do so.
Role Model
I admire leaders like Elizabeth Pinkham, executive vice president, strategic events, Salesforce.com—
Dreamforce is incredible; Tom Peters, author of In Search of Excellence, who's amazing at communicating leadership concepts succinctly; and Chip Conley, head of global hospitality and strategy at Airbnb. Conley is the holy trinity for me: hospitality, technology, and leadership! Also, Mickey Drexler, CEO at J.Crew. He's design obsessed, and doesn't shy away from getting into the minute details of the business. I relate to that. We're in the hospitality business and there need to be standards—in our technology, in our sales process, in how the experience of working with us makes you feel.
Got a Spare Hour?
I spend most of my free time reading and writing, focused on improving professionally, but I'm avid about indoor cycling and take classes four days a week. When I do get away, I'm drawn to adventure travel. Last year, a friend and I climbed Bolivia's highest peak, Sajama, which is over 21,000 feet.
Previous: Changemaker Kevin Iwamoto
​Next: Changemaker Vickie Corder, CMP