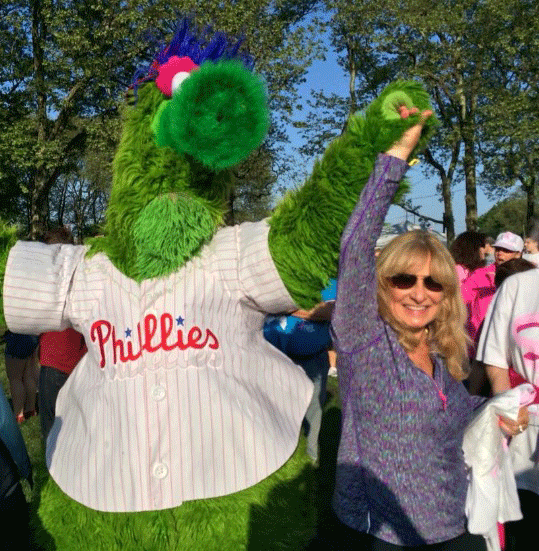 Caryn Taylor Lucia, SEI

Vice President, Corporate Events
SEI
Caryn Taylor Lucia fell in love with the meetings industry at her first job, selling AV services to meeting planners and hotels in Philadelphia. Within a few years, she had served on chapter boards for Meeting Professionals International and the National Association of Catering Executives. Wanting to be the buyer and not the seller, though, she joined a boutique events firm with financial and pharmaceutical clients. One of those, SEI, has now been her employer for 20+ years.

Making Change
I created our team, which now consists of eight meeting planners and three corporate concierges, plus one full-time event planner in the U.K. We went from being glorified admins to being an integral part of the marketing effort with a seat at the table. Our internal clients trust us and know we have their best interests at heart. They know that if we say we are going to get it done, we get it done. And we always strive to do more than what is expected.
Also, we had receptionists at all offices and we re-created that position as a concierge, responsible not only for greeting guests but also for handling all client/prospect visits, transportation and hotel coordination for visitors, and many of the on-site services we offer employees. (Some of those services are: manicures, car washes, haircuts, jewelry repair, tailoring, cupcake truck and other food trucks, and many more.) They also assist the planners, whether working a registration desk or making nametags. This is a great training ground—three of our current senior planners started in the concierge role.

The change I am most proud of is how integral our team is to the corporate culture at SEI. If there is something going on here, there's a good chance someone from our team was involved in some way.

And last and most important, we only hire passionate, enthusiastic, hardworking and fun people. No whining allowed.

Future Change
At SEI, our team is known for creating great client experiences. We are now leading the effort for all business units to improve client service at all touch points, from the visitor experience (including the physical environment), to the prospect-to-sales cycle, and all touch points from there.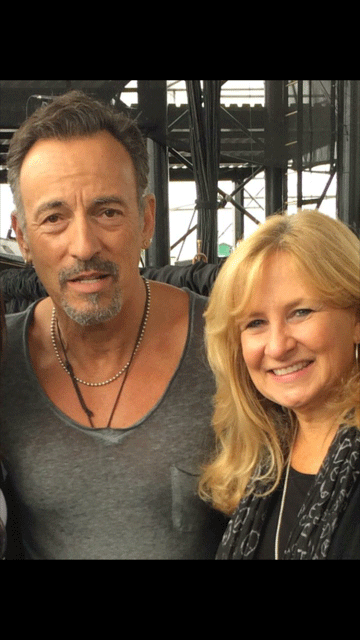 Caryn Taylor Lucia and The Boss! (She knows someone who knows someone...)
From a pure meetings standpoint, we introduced many things before their time (the meetings app, online registration, food trucks). More recently we've implemented open space, we are (almost) paperless, and we are experimenting with virtual reality.

Managing Change
"Be the change you want to see in the world." It's true. You want change? Be an example of it. This quote is true, too: "People hate change." You need to show them that it's good. Prove it. Be patient. Nothing fabulous happens overnight. Show people what's in it for them. Be enthusiastic and help them imagine a great outcome.


I have some great friends at SEI who also serve as mentors and are never afraid to tell me the truth. That is the most important part of mentorship. Seek out mentors who really listen to you and are honest with you. I have met some of my current mentors through Financial & Insurance Conference Planners and we trade ideas on managing people, dealing with executives, etc. Some I have only known for a few years and I already don't know what I would do without them.

As a mentor, I have to remind myself to really listen to what is being said, and not push "my way" but help them find their own way. I encourage them, compliment them, and help them learn from their mistakes. Even better if I can help them learn from my mistakes. Mentoring is like coaching. We all want the win—how can we work together to achieve that?

Got a Free Hour?
I would go sit in the sunshine and read one of the books stacked on my nightstand, or get in touch with an old friend, or just sit and listen to some good music.

Giving Back
I often meet with someone just getting out of school and interested in our industry. I tell them it's not as sexy as it seems; it's hard work but extremely rewarding. It's great to see their enthusiasm. It reminds me to stay enthusiastic about this great industry and the amazing opportunity we have to create one-of-a-kind client experiences.

Also I am the 2016 Chair of FICP. I applied to be on the board a few years ago as I felt it was time to give back. As I am giving, I am getting much more in return. I am honored and thrilled to be leading the board at such an important time. We are revising FICP's vision, mission, and brand positioning. It's exciting to be involved in changes that will make a difference to the organization for years to come.

My Favorite Advice
✱ It's more important to earn respect then to gain popularity.
✱ Always leave a situation better than you found it.
✱ Get involved with projects outside of your normal job description.
✱ It's okay to tell people about your accomplishments. Take credit.
✱ Ask for more.
✱ Show, don't tell.
✱ Treat your coworkers like they are your most important client.
✱ Admit when you are wrong; say you are sorry and move on.
✱ Surround yourself with smart, fun, hardworking people.
✱ Be humble.
✱ Have fun and don't take yourself too seriously.
Previous: Changemaker Tracy Stuckrath, CSEP, CMM, CHC