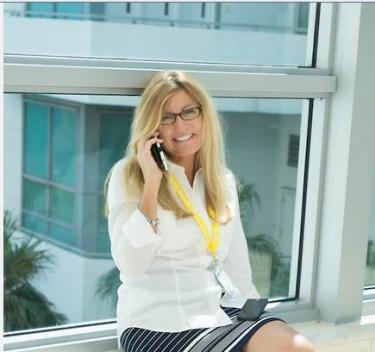 Annette Gregg, CMP, CMM, MBA

Program Advisor/Instructor, Meeting & Event Planning Certificate
San Diego State University
Vice President, West
AlliedPRA Inc.
Owner
Difference Makers Consulting
Making Change
I have a long-standing interest in elevating people coming into this business. As an instructor in the meeting and event planning program at San Diego State University since 1995, I've helped thousands of people explore and enter our industry. It's a passion of mine. I started an online community to help people find jobs, make connections, learn some tips for job interviewing, and so on. The original target audience was my former students, but it's grown beyond that.
As a board member of Meeting Professionals International, I've taken a strong interest in helping women develop personal and professional skills to advance beyond logistics management into strategic positions. I'm looking forward to speaking on this topic at MPI's 2016 World Education Conference. In my consulting work, I provide training that, among other things, helps organizations understand how to attract and retain female professionals.
It's not hard these days to build a business case for diversity in the workplace in general. There's a lot of data out there now supporting how diverse work environments—and specifically women in leadership—contribute to employee retention and the bottom line. It's an exciting time to introduce diversity initiatives.
On Being a Leader
Over the course of my career, I've had many leadership roles, including starting out at age 28 in charge of 300 people at a convention center. A lot is required of leaders. It's a serious responsibility. I've also been through the experience of laying off people and being laid off, of working in companies that have gone out of business. I know how easy it is in these situations for a negative personal narrative to take over, particularly for women. I've learned so much about leadership from Brené Brown, the author and speaker who gave a tremendous TED Talk on vulnerability and whose books include Rising Strong. She talks about the value of developing a deep faith in one's own self worth as the best way to counter the negative narrative. That was a big part of "Rise Up," a two-day conference for women that I held earlier this year. With awareness, perspective, and community, women can really help themselves and each other.
What's Ahead
At my new position with AlliedPRA overseeing the Southern California offices, I have an opportunity to "walk my talk" in a management role where 99 percent of people I work with are women. What I've come to realize is that whatever role we're in, we have the opportunity to live our brand and our purpose. For me, that is being a difference-maker. That's how I am wired at the core and what I strive for in any setting.
Best Business Advice
Women have a responsibility to help other women in the work place. I just don't see enough mentoring and modeling and direct communication. For example, women are interrupted twice as often as men. When we see that happening, we can be the one who says, "Why don't we let Mary finish what she has to say."
Got a Spare Hour?
I have found a life/work balance that works for me. Things that keep me grounded are a dedication to my spiritual life and beach volleyball with my 16-year-old son and my husband of 19 years.
Previous: Changemaker Tahira Endean, CMP