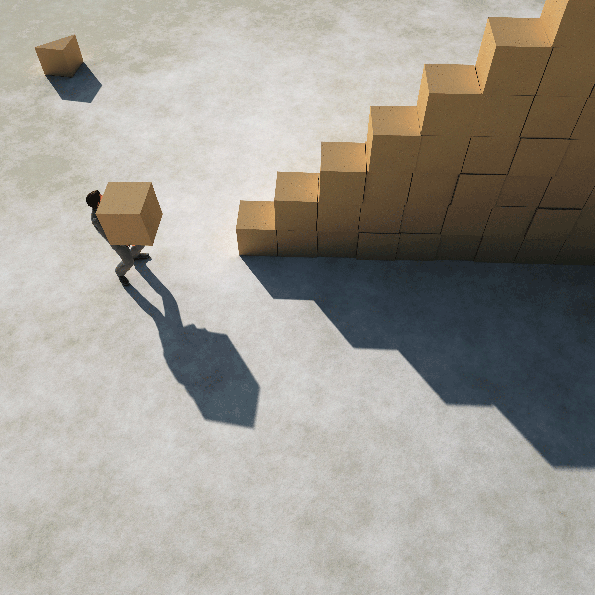 If you were to peek in at an aspiring association CEO event, you'd probably expect to see more meeting professionals planning the program than participating in it. After all, a lot of association meeting planners talk about how they want that proverbial seat at the table. But how many want that seat to be at the head of the table?
While a career path from meeting planning to the C-suite may be unusual, there are planners who believe that meetings can in fact be a good proving ground for top association executives. Witness the planner participants signed up for last year's American Society for Association Executives Aspiring Association Executives pre-conference workshop, which was designed to help attendees design a career path to the top of the association hierarchy.
 
MeetingsNet asked three of those planners to share their stories.
Mathew Marcial, CMP, CAE
Career path to date: Marcial got a job at a resort during the summer of his senior year in high school and worked his way up to a management position as he earned bachelor's and master's degrees.

With an MBA in hand and his sights set on a career in hotel management, he had just relocated to take a more senior-level position at a property in Florida when an opportunity opened up for him to oversee the meetings and events team at the American Association of Clinical Endocrinologists. "What sold them on me making the jump from the hotel side was my experience with negotiations and contracting," he says. "I got my Certified Meeting Professional designation while I was on the hotel side, which also helped."
It was at AACE, he says, that he saw "all the opportunities that association management offered." He continued to chase those opportunities with a position as director of meetings and education with NAFA Fleet Management Association, where he oversaw both the meeting management and the education and certification teams, broadening his experience.


When the position with MPI opened up two years ago, he leapt at it, moving his family to Dallas where the association is headquartered. He now is responsible for the global strategy of MPI's events and education teams, which means managing a $4 million budget. "I'm already managing a pretty substantial business unit—there are a lot of small associations that don't have budgets of that size," he says. He also manages MPI's recently launched Experiential Series, which takes meeting professionals behind the scenes of monster events, including the Miss America pageant, CES, the Democratic National Convention, and the Toronto International Film Festival. Also on his plate is designing a regional event strategy to make MPI's professional development activities more widely accessible to members.

Why meeting planning is a good place to hone C-suite skills: The key is to always look at how you can broaden your experience—say contracting and negotiation skills—outside of your basic responsibilities. "How can I broaden the discussions we're having to the leadership level? I don't look at it only from the meetings side—I have people on my team who can have those contributions. What I need to bring is the big picture," he says.

Many planners are also adept at managing relationships, he adds. "Meetings professionals are managing relationships with CVBs and hotel partners all the time. You need those relationship-building strengths when working with boards and other members.

"That is what helps you get ready for the next step."

What it takes to make the leap: "Once you get to a certain level, it's less about managing the tactics and more about how you're managing your relationship with others and motivating your team to reach your goals," says Marcial.

He also recently completed his Certified Association Executive designation, which he calls "the last step on my internal development for making that jump to the C-suite position."

After that, patience is key. "When I started out I was very ambitious and wanted to jump from here to here," says Marcial. "What I've learned is you have to take a step back. You have to wait, and when the right opportunity presents itself, you'll know it's time."

Unsticking potential sticking points: C-suite executives at his organization usually come from outside the organization, rather than coming up internally. However, Marcial says, he plans to stay within MPI to achieve his C-suite goals. He adds, "If an opportunity opened up, I would promote the results I've driven since I've been in my position with MPI. It's all about showing what's been done and what can be done. It's about showing what kind of vision you have for the future."
Debbie Holton
Career path to date: Holton didn't dream of becoming an association executive as a child—she thought about being an interpreter at the United Nations, or maybe a broadcast journalist or an advertising guru. "I ended up in associations accidentally, like many people do," she says. She started out temping in the SME Expositions Marketing department after college, then jumped on an opening for a junior show manager. Since then, she's held senior positions in expositions, product development, technical communities, and membership before coming back to the expositions side—now called "events."

In addition to plugging into her marketing and creative side through SME events, "I've also discovered an interest and aptitude for technology and the manufacturing industry. The idea of contributing to an entire industry, and how that industry contributes to our economy and quality of life, has been key to my continued satisfaction and growth in my role."

Holton says the varied roles she has held "have provided the best of both worlds—taking on new responsibilities, learning new skills, developing relationships inside and outside the organization—all while increasing and deepening my knowledge of the industry and SME."

As a staff director, she also has frequent interactions with SME's board of directors. The board is composed of subject matter experts, industry leaders, and strategists who serve as key advisors for projects, opening doors at large corporations and identifying industry engagement opportunities SME staff may not be aware of otherwise.

Why meeting planning is a good place to hone C-suite skills: "We are extremely agile and dynamic," says Holton. "Working in a live venue with many moving parts is similar to the overall association world. Industries and trends move quickly—and we must be able to respond."
 What it takes to make the leap: "Understanding the board of directors—their ability to contribute and what motivates them—has been invaluable in my professional development," she says. "To organization staff, the BoD can seem to be a faceless authoritative group. It's the CEO's and staff directors' role to engage the board in meaningful ways—and to demonstrate the board's value to the staff."

Women, especially women in a traditionally male-oriented organization or industry, also have to contend with the glass ceiling. A major inspiration for Holton was a former executive director who moved from Holton's role on the events side into the ED slot about 10 years ago. "She definitely put a big crack in the glass ceiling."

Unsticking potential sticking points: "When you're promoting from within, you obsess a bit about who will take on your prior role," says Holton. "I'm not in any hurry—I love my current role and actually have second thoughts about a CEO role if it would take me too far away from the customers and the marketplace we serve. It would have to be the perfect opportunity that allows me to lead an organization, but also to continue to serve this important industry."

Mark Koski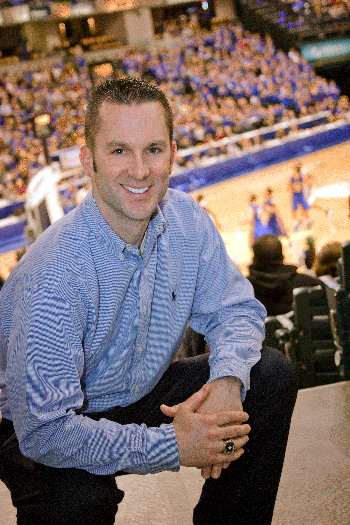 Career path to date: From the time he was an eight-year-old in gym class, Koski knew he wanted to be a physical education teacher. He earned a bachelor's degree in physical education teaching, and was a teacher and coach for four years while he pursued his master's in sports management from the University of New Mexico.

Then he jumped to the association world, landing a position as assistant director at the New Mexico Activities Association. "That's when I got involved in meetings and events," he says. "I was super lucky to jump into that role at a young age—26—because positions at the state-office level usually go to those who are retiring from coaching and teaching."

After four years at the state level, he moved on to his current position, where he serves as editor and national rules interpreter for the game of field hockey, along with coordinating local and national events for NFHS. The third hat he wears in his current job is director of the development department. "I was fairly young in my career, and I was fortunate to have been at the right place at the right time," he says. While he originally planned to work his way up to an executive director position at the state level, when the national job opened up, his career aspirations also went national.

NFHS is based out of the same office as the NCAA, and serves basically the same mission and purpose, only for 14- to 18-year-olds instead of college students. At NFHS, he says, "our ultimate goal is to produce life-long productive citizens through high-school activities. People generally know of us as 'the high school NCAA,' but all after-school activities—speech, chess, rodeo—fall under our realm." NFHS is the governing body for activities for more than 19,000 high schools nationwide, which translates into 11 million student participants every year, he adds.

He handles all the logistics for NFHS events, negotiating contracts for three national conferences as well as 55 local meetings in Indianapolis, where the organization is headquartered. He manages about a third of the organization's $15 million annual budget. About being on the development side as well as the planning side, Koski says, "I love the events—the planning and organization and the final product—but I want to be involved on the finance side as well," something that he believes is helping to groom him for an eventual C-suite position. He also was the director of marketing when he was with NMAA. "I've been fortunate to get to wear many hats and learn every aspect of our business."


As for his C-suite aspirations? "To be honest, my sights were set on the number-one seat right away, once I received the job here. That's still my goal, and I'm adding more responsibility to my plate, managing more teams and teammates, so hopefully that'll become a reality down the road."
Why meeting planning is a good place to hone C-suite skills: Koski says meeting professionals' ability to multitask and work with every imaginable type of person makes them good C-suite candidates.

"There are a lot of different roles involved in event management. People in our profession can be successful because they might be helping set up a ballroom at the last minute because of a set change that went wrong, then shake the hand of the governor in the same hour."

Association meeting professionals also have another key C-suite asset: Passion for their community. "You have to have the passion, that drive, that internal thing. You either have it or you don't." That and a plan, he adds. "That's also key."

What it takes to make the leap: One important C-suite skill Koski is developing is an "understanding that though we're an office of 41 people, everyone has different mindsets, passions, and ways of doing things. We have a big umbrella, and getting to positive outcomes with different employees with different work styles is good. It's something I needed to learn—I came into this role with the mindset that my way is the right way. I was such a driver, which I continue to be, but now I understand how to best activate those different styles and mindsets to get great things to happen for our organization and the students we serve."

Unsticking potential sticking points: "One of my biggest worries when taking this position was that I didn't want to be known as just the meeting planner for the organization. Conferences and meetings are so important to every association, so it's easy to get pigeonholed," he says. To combat that potentially limiting image, he's made sure to "wear more hats than just that of event planner. Sure I'm involved in this, and our attendees obviously are excited about it, and I'm fairly successful with this role, but you have to be diversified."

Another concern: "We've only had five executive directors since 1920, and all came from positions as the executive director of a state association," says Koski. "That hasn't been my path." But it could be, he says. "If I have to bounce back to the state level in a large state to get to the executive director level in order to qualify for ED level here on the national level, I will do that." In fact, he brought it up on his first day at NFHS, asking the association executives for advice about what he needed to do to eventually be able to apply for their positions. He cites NFHS current and former executive directors as great mentors and "true leaders who have helped me grow in this role and in life in general.

"But my path is that I stay put and break that mold as someone who was outside, then came in and was loyal to the association and worked my way up within this association."

Like Marcial, Koski knows that he may need to wait for the right opportunity to come along. "Our current ED will be retiring in the next few years, and I don't believe I'll be ready for the number-one seat then, but the goal would be to bounce up to the number-two seat at that time," he says. "The rest will depend on the next ED. One more rotation is what I'm kind of dreaming about at this point. I just need that opportunity to apply."