While third-party meeting professionals are seeing commissions from the biggest hotel chains being cut from 10 percent to 7 percent, a new salary survey from the Professional Convention Management Association finds that planners on average got a 7 percent bump in pay over the past year. The rub is that they are working long hours in exchange: They clocked in an average 46-hour workweek, with a quarter saying they logged more than 50 hours a week at work. And 67 percent report they have taken on more responsibilities—which 77 percent were compensated for.
Meeting professionals may gripe about the stress, long hours, and lack of work/life balance, but 70 percent of PCMA's almost 600 survey respondents still say they are satisfied with their jobs, and 49 percent are satisfied with their current salary. Eighty-four percent believe the meetings profession in general is a good place to be.
How does your salary stack up? Here are some benchmarks from the survey:
Sharon Carlson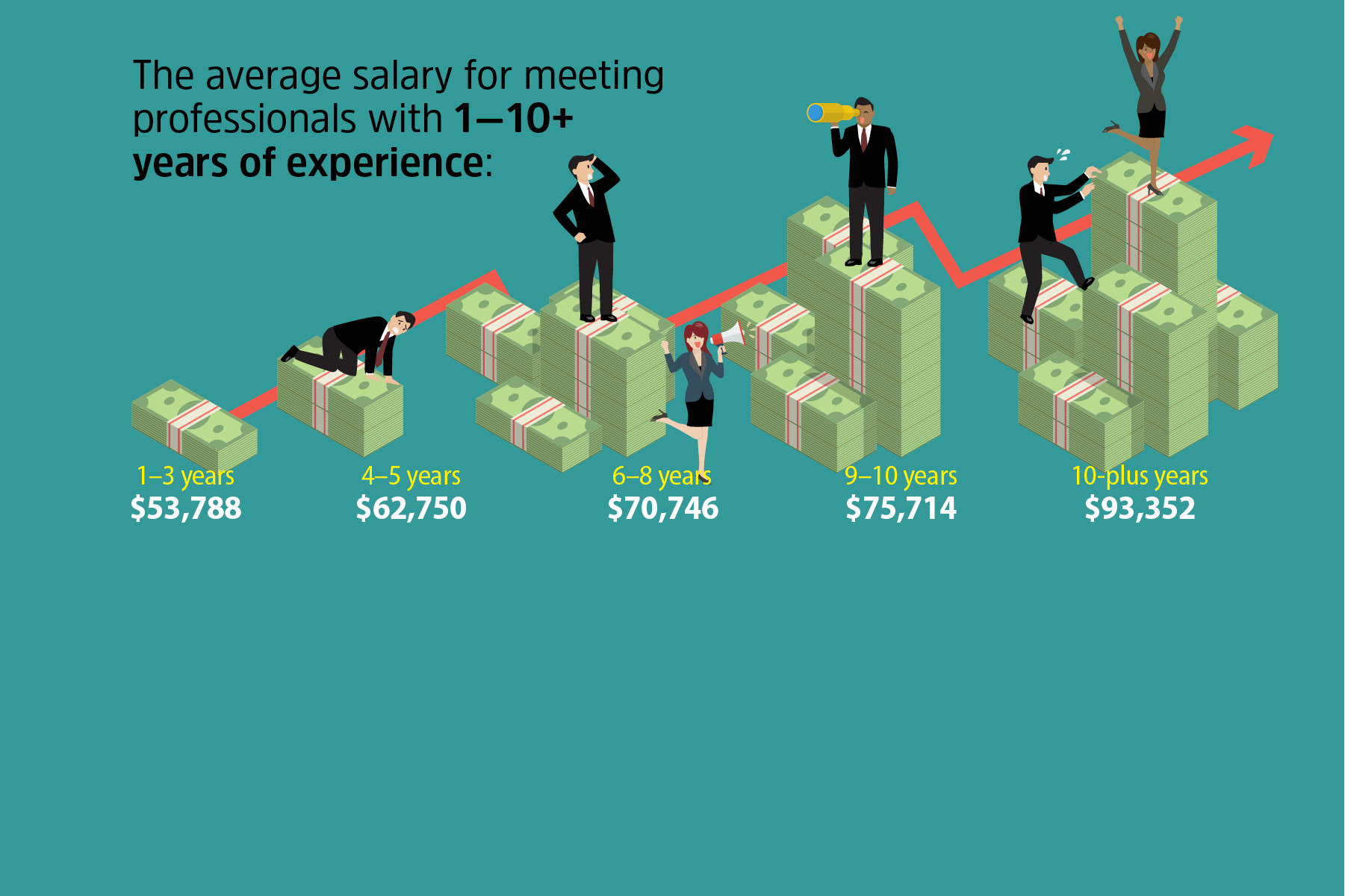 • Received a raise in the last 12 months: 72 percent
• Raise was 10 percent or higher: 14 percent
• Raise was between 5 percent and 9.9 percent: 15 percent
• Raise was less than 5 percent: 42 percent
• The average salary for meeting professionals with 1–3 years of experience is $53,788; 4–5 years, $62,750; 6–8 years, $70,746; 9–10 years, $75,714; and 10-plus years, $93,352.
• Those who hold the Certified Meeting Professional designation are paid an average of $89,627, compared to those without the designation, who average an annual salary of $79,013.
The survey was conducted this spring by Lewis & Clark and sponsored by Destinations International's empowerMINT.com. Full results from the survey can be found on the PCMA website (free registration required).