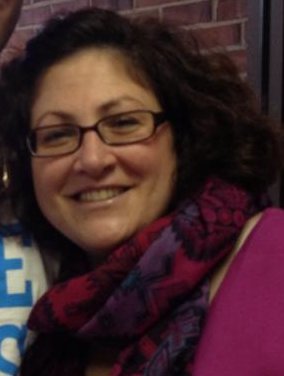 My heart has been heavy with sadness and an aching sense of loss since I heard that Rosaelena "Rosie" Ledesma-Bernaducci, CMP, unexpectedly passed away last week. We weren't close friends—more the hang-out-with-each-other-at-conferences type of acquaintances, really. But her loss has just been a gut punch to me and so many others who are struggling with how someone so vital, so brilliant, so outspoken, so passionate, could somehow not be here anymore.
The thought of walking up to the registration area at the Pharma Forum next March and not seeing her—for some reason, she was always the first person I'd see, often even before my colleagues—and getting a big hug is unbearable. That I won't hear her voice setting people straight on all the rules and regulations and intricacies of planning meetings for the pharmaceutical industry (her specialty, and boy was she good at it!), well, there will be a silence in the room, no matter how many others speak. And who is going to taste test the reception food for me so I won't waste any plate space on the lesser offerings? Who is going to spark my mind and make me just roar the way she did?
Her big, infectious laugh, her way of taking people in and making them comfortable, her huge heart and fierce intelligence, the outspoken way she defended her positions in face-to-face and online conversations, the love that shone in her eyes when she talked about her son, Louis…she felt things deeply, and she was never the least bit hesitant to share her opinions, whether she thought you'd agree or not. I loved that about her.
Even a week later, I can't wrap my mind around the fact that she is gone. I wish we had tried harder to find a time for me to teach her how to set up a Wordpress blog, something I had promised months ago and we never got around to doing. Not that it would have meant a whole lot in the grand scheme of things, but I would at least have had that one last bit of Rosie time to remember. Death can make us selfish in that way, can't it?
The meetings industry, and the world, is a poorer place with her passing. Rosie, you are missed. May you rest in peace.
There will be services held to honor her memory at 10-12 on Sunday, November 9, at the Colonial Funeral Home, 2170 Highway 88, Brick, N.J.