Come check out productivity expert Neen James (aka @NeenJames in Twitterese) this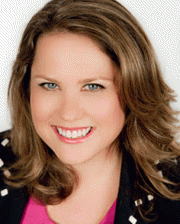 afternoon at 3 p.m. ET at the #MeetChat hashtag on Twitter for some free productivity tips.
If you're overwhelmed by your e-mail, buried under a pile of paperwork, or, as one gentleman put it on a discussion on the MeetingsNet LinkedIn group, challenged by the "tyranny of the urgent" as timelines shrink and client requests grow, Neen has some tricks, tips, and strategies to help you bring some sanity back into your work day. What are some of your biggest productivity challenges? Share them in the comments here so we can be sure Neen addresses them.
I've had the good fortune to hear Neen speak in person at one of our Pharma Forums, so I know first-hand just how valuable the information is that she'll be imparting, though I'm not sure her awesome Australian accent will come through in 140-character tweets. You can follow the #MeetChat on Twitter, on a Twitter management tool like TweetChat, or right here:
I hope you can join us at 3 p.m. ET for what I can safely say will be time spent productively!
Got a suggestion for the next #MeetChat? Share it with us!

P.S. For the pharmaceutical meeting managers among us, note that Neen also will be back for this year's 2013 Pharma Forum in Orlando, March 19-22. Register now to tap into more of her brilliance face to face, as well as learn about the latest in pharma regs, global meetings, SMMPs, and much, much more.