I keep bumping into some very cool, semi-meetings-related technology that I just have to share because, well, it's cool. So...
• Meet Edison, a chandelier/art installation at the Epiphany Hotel in Palo Alto, Calif. (natch!). The 100 hanging lightbulbs in the hotel's foyer were designed to move independently based on various different data streams in the hotel's environment. According to a Wired post on the high-tech chandelier,
It can physically mimic the movement of people walking up the spiral staircase below it, for example, or ramp up its movement in the evenings as the hotel's bar and restaurant buzz with activity.
Edison can also link up to other sorts of data streams. It could jiggle with life when someone mentions the hotel on social media, perhaps, or adjust its movement to reflect the day's weather in Palo Alto. Ultimately, Simpson [Brad Simpson, the design lead for the project] and company hope to let anyone program Edison's behavior through an open GitHub repository. "One of the hopes is that this can become a participatory, interactive physical canvas," he says.
Check out the video for more, and some visuals of how it looks in action. I wonder if you could use data from your meeting—say tweets about sessions—as well?
• Also from Wired, the perfect accessory for any butterfingered meeting planner: the Highline iPhone leash from Kenu. You just hook it onto your belt loop, zipper, or whatever else might be handy, clip on the case, and that puppy is going to stay within two feet of wherever it's hooked onto. I need one of these.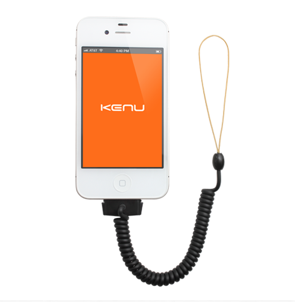 • And for international meetings, how fun would it be to have your welcome video feature a font that transforms from flags to letters? Well, it's actually not available to everyone, seeing as it was designed by Luis Fabra and his team for the Singapore branch of the international advertising firm Grey, but it does get the creative juices flowing to think about, does it?
• And I would be horribly remiss if I missed the chance to show you this way cool video my colleague Alison Hall to walk people through our new magazine app:
Download the free MeetingsNet app from your favorite app store (search for "MeetingsNet").