There are plenty of great meeting apps out there now, and more coming all the time—sometimes it seems like there are  almost too many to wade through to find just the right one for your needs. That's why I'm saying tha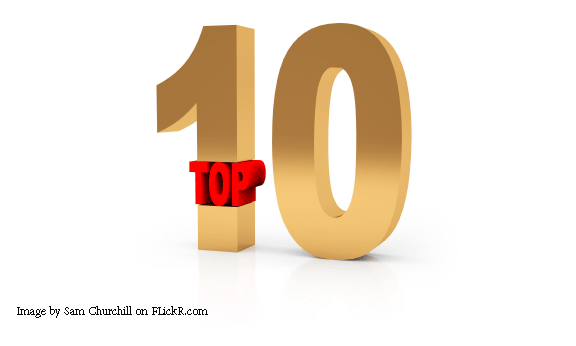 nks to Joseph Lo, "Meeting Appspert," and Kirsten Strand, BSc, CITE, CMM, LEED Green Associate, for sifting through the environmentally focused apps to come up with their Top 10 Green Meeting Apps. As they say in a press release, "Knowledge is the key towards sustainability and increased social responsibility." So, with no further ado, here's their top 10 list:
10. Seafood Watch
Seafood Watch recommendations help you select ocean-friendly seafood at restaurants and for catered functions. The app contains current recommendations for seafood and sushi along with complete detailed information to help planners make the right choices.
9. Green Travel Choice
With just two clicks on a GPS based map you get your CO2 emissions for bus, train, motor bike, various car types and plane trips. Now it's up to you to make a green travel choice for your next meeting!
8. GoodGuide
The GoodGuide app instantly reveals whether products are safe, healthy, green and socially responsible. The app's barcode scanning feature lets you quickly access GoodGuide's science-based health, environment and social ratings for over 170,000 products. Allow this app to help guide your meeting purchasing decisions.
7. Green Tips!
Green Tips! is an app that shares a new green tip each time you open it. Once you've seen a new tip, it will be placed in a list for you to easily reference at any time in the future.
6. Route4Me
Route4Me's navigation app makes multi-destination trips quick and easy. Unlike most navigation systems, Route4Me provides the optimal route especially when visiting multiple destinations (ie. during site inspection visits or when on tours.) Save time, money, and energy by optimizing all tour routes.
5. SoundNote
SoundNote provides a green method of note taking during meetings. It tracks what you type while recording audio, so you'll never have to worry about missing anything. While playing back your recording, just tap a word. SoundNote will jump that specific point in the audio recording. (Note from Sue: Downloading this one now!)
4. Bamboo Paper
Bamboo Paper provides the ability to create virtual notebooks for your iPad. Paired with the Bamboo Stylus, it turns an iPad into the ultimate paperless communications tool for use at work and meetings.
3. Bump
Bump shares contact information and photos by simply bumping two phones together. This eliminates the need for printed business cards. It creates an efficient way for tradeshow attendees or meeting delegates to exchange information.
2. Conference CO2 Calculator
The Conference CO2 travel calculator assists in identifying locations for a potential event. The app helps select locales less harmful to the environment, depending on where your delegates are traveling from. 
And finally (drumroll please)…
1. Green Globe
The Green Globe app delivers a wide selection of sustainable resorts, hotels, conference centers, attractions and tour experiences. Green Globe is a recognized leader in certification of sustainable travel and tourism businesses, making it easy for you to make the right selection decisions. 
There are more (lots more) app groupings you might find handy on MeetingApps.com, a portal for meetings-related apps that slices and dices app options according to categories that, along with green meetings, includeair travel, cool tools, conferences, convention & visitors bureaus, food and wine, hotel search, meeting management, and venues. The site, a labor of love produced by Invenia, the IMEX Group, and Travel Alberta and sponsored by AVW-TELAV, Kuoni Destination Management, LimoLink, Toronto Congress Centre, and Encore Web Studios, is free to use (and free to list apps).

Thanks, guys!