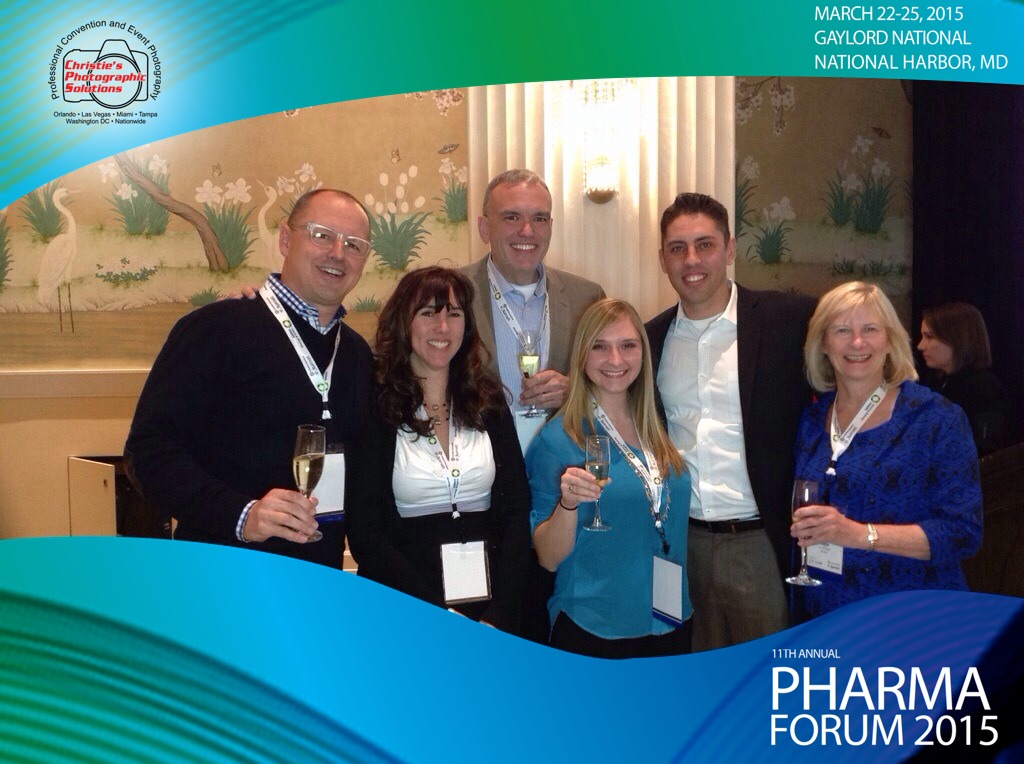 Genetech's Michael Mahoney, the program chairman for the 2015 Pharma Forum, has what turned out to be a really great idea for getting first-time attendees talking and sharing beyond the usual name/title/where you work level at yesterday's newcomers orientation session at the Gaylord National in National Harbor, Md.

After welcoming everyone, he introduced the idea of "lift moments," those brief points in time where you just feel full of joy and, well, uplifted. He shared his—when his young daughter first wakes up and smiles at him. Then Amanda Batstone, senior program director at CBI (which co-organized the Forum with MeetingsNet), shared hers: Sipping hot cocoa by the fire on a snowy day at her parents house while listening to her dad plow the drive using his ancient tractor. For James Vachon, a speaker and Forum past chairman, it was when his teenage and twenty-something children said, "I love you," to him without him saying it first. Aww.
Related: Awesome Icebreakers: Help Your Attendees Warm Up

At my table, the "lift," or "champagne" moments were, for me, when I'm doing yoga and, while I'm in plank position, my dog crawls under me and goes belly up, then gazes at me so soulfully that it just melts my heart. Others at my table got a lift from that first moment when driving into work that they notice it's getting lighter out in the spring, and when another person's seven-year-old son starts to text her as soon as her plane lands because he can't wait until she gets home.

You could visibly see the mood shift and an emotional warmth spread throughout the room. Because we had some time left at our table, we continued to share other personal things that made us happy, and found a lot of them we held in common.

We topped it off, after a run-through of the program, how to use the app, and how to maximize our time and bring what we learn home, with a champagne toast to our champagne moments.

IMHO, it was a great way to welcome those who hadn't been to the Forum before and hopefully help them make a few connections.

The conference, which officially kicked off this morning with what I think were some dynamite sessions, is taking place at the Gaylord National in National Harbor, Md., through Wednesday.
Photo by Christies Photographic Solutions