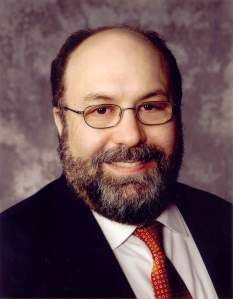 Today's guest post is by Shimon Avish, founder of Shimon Avish Consulting LLC, a strategic meetings management consultancy. 
According to American Express Meetings & Events it takes 8-plus days on average to book a simple meeting—the booking process is just as onerous as for a complex meeting. This is because we still use RFPs to book simple meetings, meaning we have to develop and issue an eRFP, compare the results, confirm availability, negotiate, sign the contract, pay the deposit, and make the final payment.
But what if instead we sourced small/simple meetings— which I define as fewer than 50 attendees, low risk/visibility, with no offsites or production—using a system that can search for available inventory, present it for comparison, book it, and allow the buyer to contract and pay for it online? That eight-plus-day timeframe could shrink to less than30 minutes in which buyers could shop, compare, click "agree" to pay, and make the payment.
Here are the benefits of a touchless system, and the obstacles to developing such a system, as well as potential solutions.
Benefits
Three parties to the transaction—buyers, sellers, and agencies—would benefit greatly from such a system.
Benefits for buyers:
·       Shortening of the procurement cycle from several days to under 30 minutes
·       Reduced time investment during the procurement process
·       Reduced agency costs
Benefits for sellers:
·       Fewer eRFPs to be managed by the sales team
·       Reduced hotel sales team's efforts on low margin events
Benefits for agencies:
·       Elimination of the RFP process for simple meetings, which can lead to a reduction in resources required to book simple meetings, thereby allowing sourcing and planning resources to engage in events where they can truly add value
The one loser would be meetings technology providers. Fewer RFPs issued translates to lower revenues, unless the provider develops a touchless system and makes up the shortfall through transaction fees
Obstacles to a Touchless Solution
There has been progress in this area over the past few years, but the last three steps toward truly touchless bookings, i.e., inventory exposure, standardized contract terms and conditions, and online payment, have yet to be solved.
1. Inventory Exposure – this is a very sensitive topic for hoteliers, as it goes right to their livelihood. In fact, to understand the dynamics of meetings sales you first have to understand the revenue contribution and operating profit of each service sold by hotels:
| | | |
| --- | --- | --- |
| Service | Revenue Contribution | Profit |
| Guest Rooms | 70-80% | 75-80% |
| Food and Beverage | 10-25% | 25-60% |
| Meeting Space | 1% | 80% |
This table clearly shows that guest room sales are the key revenue driver for a hotel, and we can conclude from the table that meeting space is offered in support of guest rooms, and not the other way around.
Given two meetings of the same size, one with guest rooms, and one with just meeting space, the hotel will always prefer the meeting with guest rooms. This is why hotels have not been willing to expose their meeting space inventory to touchless booking systems without proper yield management.
To resolve this issue so that a touchless system would be able to access this information for booking purposes, hoteliers would need to link their guest room, meeting space, and catering systems at the property level, apply yield management methodologies to the combined systems, and then allow this information to be viewed publicly. I contend that the savings hoteliers would realize from eliminating the RFP process from their sales cycle for simple meetings would soon cover the costs of this investment.
2. Standardized Contracting – the clickthrough contract required by a touchless system is by necessity one-size fits all (similar to any terms of service agreement you agree/disagree to when buying online), since any changes to the terms and conditions would require human intervention. This means the concerns of corporate legal departments, which might take issue with the legal T&Cs and liability clauses, and the concerns of corporate procurement departments, which might not always accept cancellation & attrition penalties and general business clauses, must be addressed for a touchless system to work.
One way to resolve this issue is for an industry body, such as APEX (Accepted Practices EXchange) or HEDNA (Hotel Electronic Distribution Network Association), to develop standardized contract language in conjunction with corporate clients and hoteliers that would be acceptable to the majority of customers and hotel chains.
3. Online Payment—the methodologies for paying for travel services online are well established, but meetings are different in that they often require a deposit, and due to cancellations, they often require refunds.
I suggest that no deposit be required, other than through being guaranteed by a card number, just like transient room nights, and that cancellations leading to refunds be handled through the standard refund process of a corporate card, much like an air ticket refund.
Despite the fact that simple meetings have fewer requirements, meetings hosts, their agents, and hoteliers, follow a similar process in sourcing them as they do larger, more complex events.  Simplifying the sourcing process for simple meetings would reduce the time and effort required of all stakeholders, and decrease procurement and sales costs. The RFP itself makes the transaction unnecessarily complicated and cumbersome for these meetings, and a direct and touchless procurement solution would eliminate many of these inefficiencies and introduce a number of benefits to all parties.
Now, who will take up the challenge?
Shimon Avish is the founder of Shimon Avish Consulting LLC, a strategic meetings management consultancy.  He is the author of a number of articles on meetings risk management, globalization, and data management.  Find a longer version of this article and a resource library of articles and eBooks at smmconsulting.com.