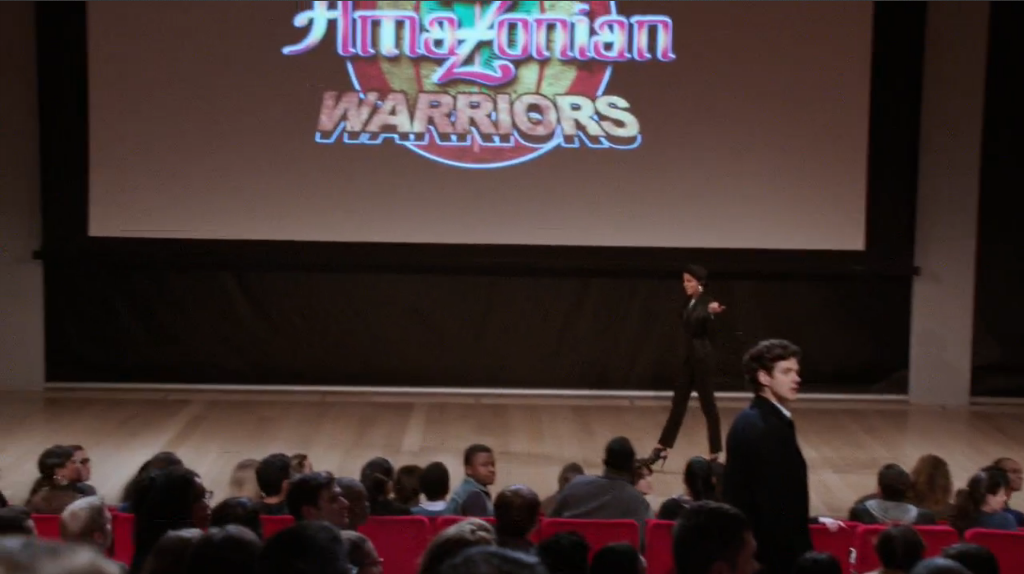 There has been a lot of talk lately about sexual harassment at video game-related conferences. (Google Gamergate for more than you'd ever want to know on the topic.) Instead of a rational discussion of the role of women in games and the video-gaming industry, there have been instances where a campaign of harassment and worse has been aimed at female video game developers and others who believe women are too often depicted as stereotypes and victims in video games. Add in a healthy dose of criticism about how journalists cover the gaming industry, stir, and it gets nasty fast.
How nasty?
After she posted a pot-stirring video called "Women as Background, Pt. 2" that was critical of how women are generally portrayed in video games, feminist and gaming critic Anita Sarkeesian last fall canceled a lecture she was scheduled to give at Utah State University after the school received a threat that her appearance would cause "the deadliest school shooting in American history."
And now, citing concerns for the safety of her five female coworkers, Brianna Wu, cofounder of Boston-based video game developer Giant Spacekat, canceled plans to exhibit at next month's PAX East convention, according to the Boston Globe (subscription may be required for the link). "Executives at Penny Arcade, the group that stages the expo, declined to discuss their handling of Wu's complaints, instead issuing a general statement stressing that 'the safety of our attendees, panelists, and exhibitors is the number one priority for PAX.'" The article elaborates that there will be uniformed and plainclothes cops monitoring the show floor, as well as in-house guards and volunteer "enforcers."
I can understand why Wu would be concerned. According to the Globe, one of her female employees had been groped at the show in the past, and the response to some derogatory comments about GamerGatae she tweeted was threats scary enough to make her flee her home last fall. Despite pulling her exhibit, Wu does intend to still take part in a panel about censorship.
Of course, sexual harassment is not relegated just to gamer conventions—trust me, I've seen it happen at all kinds of events, though less so now than in the past. But it's a enough of a concern (see this timeline of incidents) that people are calling for new convention policies that address sexual harassment at shows including the iconic Comic-Con. But even if you have an iron-clad anti-sexual-harassment convention policy (here's some advice on that, and a sample policy), is it enough?
I can't help but wonder what it would take to make me feel safe on the show floor if I were in Wu's situation, and knowing there will be 70,000 or so people dressed up like their favorite video game characters—crowds plus anonymity often can lead people to do things they would not ordinarily do, and emotions seem to run really hot on this topic.
Is an explicit policy and a strong police, security, and volunteer presence enough? What can a show organizer do to ensure the safety of all exhibitors and attendees, knowing that there may be some resentment simmering under the surface that could possibly erupt into a flash fire, whatever the topic of the convention?
P.S. Did anyone else catch the "Law and Order: Special Victims Unit" episode last month that proposed a fictionalized sexual harassment campaign taken to the extreme, where a female game developer was kidnapped from the stage of her own game debut by a bunch of psychopaths, then raped and tortured for wanting to share her version of a kinder, gentler video game? I couldn't help but think how horrible that would be, as the meeting planner, to see your CEO get kidnapped right off the stage at a product launch, despite heavy security and police presence in the room. I know, it was just a TV show, and the meeting planner wasn't even a character (for shame!), but it was a pretty scary scenario. Let's hope that it stays firmly in the realm of fiction.
P.P.S. Someone just sent me a note saying that, "Yes, the situation would be difficult to handle as the meeting planner, but the CEO's situation, clearly, would have been much worse. Maybe stressing the danger to all of the women in the room would have been a better closing, considering the kidnapping occurred during heavy security." Of course, that feedback is spot on.
Suggested Categories
More from MeetingsNet

---