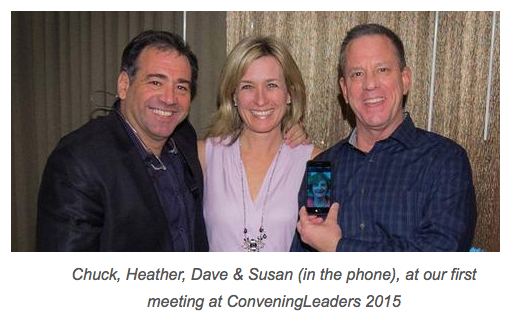 Kudos to the meetings industry pros behind the launch of The Meetings Industry Fund, a 501(c)(3) foundation that will provide financial help to people who plan, execute, deliver, and support meetings during their time of need. The foundation has an ambitious goal of kicking off the fund by raising $100,000 in 100 days, but that would be enough seed money to start helping meeting planners as soon as possible.
As one of the fund's cofounders (and one of MeetingsNet's IdeaXchange experts), Maritz's David Peckinpaugh said in a press release, "Our industry is made up of amazing people and organizations that do fantastic work on behalf of our industry. The one gap we noticed was for an organized effort to help out individuals in crisis, and The Meetings Industry Fund is all about them. We know our industry will pitch in to help our colleagues who have short-term financial needs."
The idea behind the fund came from Chuck Fazio, industry photographer and artist-in-residence of American Forests. Other cofounders include Susan Sarfati, CAE, CEO of High Performance Strategies; Heather Burkee Scherer, president of ATC Travel Management; and Neal Couture, director of government procurement law and business programs at the George Washington University Law School. There also are a lot of familiar names on the advisory board and steering committee. Thanks to you all for thinking of this, and even more so for making what so often happens on a micro scale happen in a larger way.
Now it's up to the rest of us to make this vision a reality. Check out the fund Web site for more information on how you can donate and apply for assistance.
P.S. There's also a separate fund specifically for special events professionals who are undergoing a crisis due to illness or catastrophe called the SEARCH Foundation. Kudos to those folks, too!
Suggested Categories
More from MeetingsNet

---