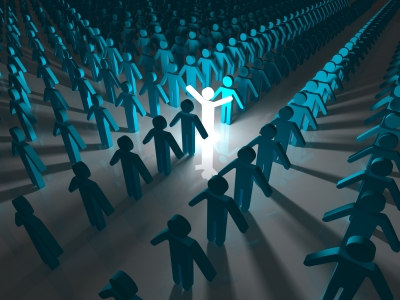 Howard Givner, founder and executive director of the Event Leadership Institute, posted on the Event Manager Blog about the evolution of meeting planning from version 1.0 (taking directions and running with them), to 2.0 (strategically aligning meetings with organizational goals), to 3.0 ("actively thinking of ways to re-design their events, generate more revenue, and create new events altogether," as he says in his post). And he gives some pretty great meeting pro 3.0 examples.
But are these people "early pioneers in the evolution of Event Planner 3.0," or are they just really valuable meeting professionals who finally are able to act on their ideas? I guess I don't believe that all meeting planners have been content to sit back and take orders—they may not have had the opportunity to do otherwise, but I'm sure the best of the best have always been looking forward to see what else they can do to make their meetings more effective, or profitable, or whatever other goals their organizations may be trying to reach.
I'd posit that what is changing is not the meeting planners, but the regard in which they're being held at their organizations. The most forward-thinking person in the world is not going to be able to optimize a space to make it a viable, rentable meeting venue, as one of Givner's examples did, if her organization wasn't willing and/or able to listen to her idea, analyze it to see if it could be done, and make it happen. I think version 3.0 has always been with us (as have versions 1 and 2). The difference is now, for at least some, today's 3.0s are getting the respect and authority to run with their visions.
That's an evolution worth noting.
Also worth noting: I wouldn't be surprised to find that those with v1.0 and v2.0 mindsets will soon, if they aren't already, find a 3.0 mindset change not just welcomed, but expected. The meeting pro role itself is changing to one that will be more proactive in launching new projects/ideas instead of executing existing ideas really well. Not everywhere, not all at once, but I do think it's happening at more and more organizations. Maybe even at yours?
(Image by David Castillo Dominici/FreeDigitalPhotos.net)