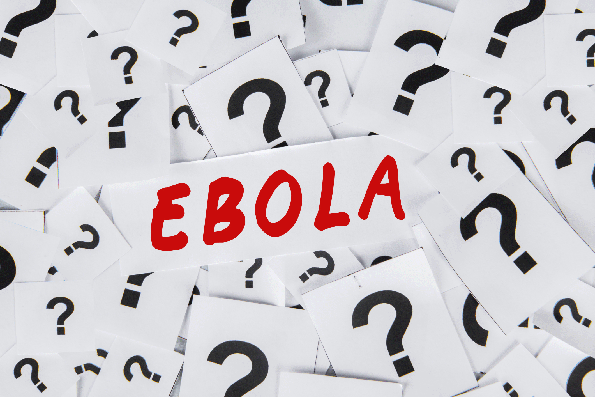 Ebola. The very word chills me to the bone. Thousands have already been killed by the disease, and it shows no signs of stopping any time soon, despite the best efforts of the Centers for Disease Control, Médecins Sans Frontières, the World Health Organization, and others. It was terrifying to learn that someone could travel to the U.S. carrying the disease, and even more terrifying to hear of another Ebola patient appearing in Spain, plus even more who came down with it while in West Africa and were flown home for treatment.
Despite some security theater actions—"enhanced screening" of incoming travelers from affected countries at New York's JFK International Airport, Washington-Dulles, Newark, Chicago-O'Hare, and Atlanta international that includes temperature taking and asking if they've been exposed to Ebola—and reassurances from gravely intoning news anchors, I'm not feeling all that safe from an outbreak happening in the U.S. or elsewhere. After all, the CDC says that, in a worst-case scenario, the number of Ebola cases worldwide could reach 1.4 million in four months. Even the best-case scenario is not great, with up to 27,000 succumbing by late January 2015.
What could this mean for meetings? Well, if you remember the SARS outbreak earlier this century, it caused some to cancel their plans to go to conferences, and others to question if it would be the last straw for travel. And, more recently, remember the scare over the possibility of an avian flu pandemic? If Ebola continues to spread, I would expect fear of contagion will cause a similar affect—we've already heard from one planner whose event in West Africa was at risk. But for meetings outside the affected area, we're not there yet (and I pray we never will be).
Still, prudent planners have to monitoring what's happening, and where. The Global Business Travel Association has put together a good page full of resources to help you keep up with the latest Ebola-related news, and will be holding a webinar on how to protect travelers on October 22. The Professional Convention Management Association is also on top of it, sending updates to members via e-mail and its daily PCMA New Junkie e-newsletter, and the Convention Industry Council is likewise advising members.
I know we like to talk about risk management, but does your plan account for contingencies like Ebola? If not, it's time to revamp it. Here are a few articles that may help get you started:
Risk Management Runs the Gamut for Global Meetings
Planners Guide to Preparedness
And, if the worst should happen:
Stay safe out there, be prepared for whatever life may throw your way, hug your loved ones close, and hold in your thoughts those who are losing their lives and their loved ones to this horrible disease.