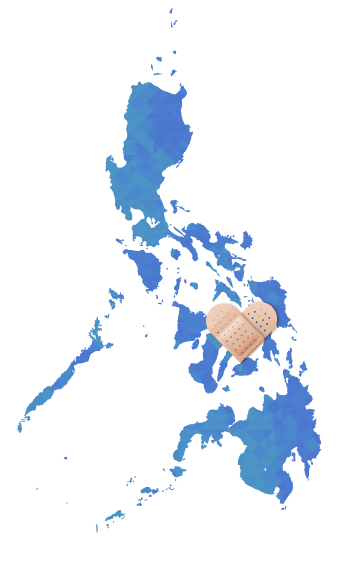 Typhoon Haiyan killed thousands when it hit the Philippines in late November, flattening entire communities and disrupting untold numbers of lives and businesses in six Philippine islands. It was, and will be for some time, devastating to those who live, work, and meet on those six islands.
But that doesn't mean you shouldn't bring meetings to Manila (or to other cities on the 2,000 or so inhabited islands that, along with more than 5,000 that aren't inhabited, make up the Philippines). Check out this map of the typhoon's path—Hiayan never got within hundreds of miles of Manila.
While I've never been there myself, I spoke this morning with Liz Jackson, president, Jackson Consulting. She recently returned from the launch of the Philippines Council for the Advancement of Association Executives in Manila, and she was full of praise for the (completely undamaged) world-class convention center, hotels, and meeting spaces the city has to offer. (An added plus for U.S. groups, she says, is that practically everyone speaks English.)
As Liz posted on Facebook and some industry listservs, "The capital was spared all damage from the storm and over 150 Filipinos attended the two-day educational conference and the launch of the new Philippine Council for the Advancement of Association Executives (PCAAE), the equivalent to ASAE. Filipino residents continually approached us with warm thanks for the global response aiding the storm's survivors and 'business as usual' was the message everyone conveyed about the meeting and exhibition business in the Philippines.
"The country is composed of over 7,000 islands and tourism, including meetings, is a major employer. Assuring the world that the Philippines' typhoon damage was restricted to a small part of the country is a major effort of the Philippine business community. The Philippine Tourism Promotions Board's press release quoted, 'The (Filipino) government, through the Department of Tourism, said the outpouring of .... support shows that travel and tourism have transformed the globe into one community, ready to stand by each other not only in times of festivities, but in times of challenges.'"
I know it's easy to be geographically challenged, whether you're from the U.S., Europe, or elsewhere around the world, but when disaster hits, pull out a map before crossing a city off your potential global meeting destination list. After all, people didn't stop meeting in San Francisco after Katrina devastated New Orleans.
And I would add that you shouldn't automatically exclude even areas that are hit hard by a disaster, once they have recovered at least somewhat and are safe. I remember all too well how desperately New Orleans wanted and needed convention and meetings business after it reopened, and people's reluctance to bring their meetings there. Especially for cities that depend on tourism and meetings industry business, staying away can be pretty devastating too.