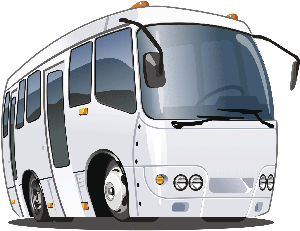 Today's guest post is by Richard Fertig, founder and president of Brilliant Transportation.
Transportation is the attendee's first and last impression of your event. A bad beginning sets a negative tone for everything that follows, and a bad exit overshadows an otherwise positive experience. To make your event successful, you must nail the same quality and aesthetic in your transportation as you do in the event itself.
The Challenges of Event Transportation
The worst part of event transportation is worrying about things outside of your control. Inside a conference center, nothing happens without your direction — but outside is a different story.
Traffic, accidents, construction, police activity, weather, and the passengers themselves all make travel arrangements a tough riddle to solve. Furthermore, many transportation providers are overconfident about their abilities to overcome these challenges, leading to a lack of preparation that leaves you high and dry when inevitable problems do crop up.
Getting transportation logistics right is no small task, but through proper design, planning, and preparation, you can make your event a success. There are no secrets, and there are no shortcuts. Only through attention to detail and thorough preparation can you ensure your event transportation runs seamlessly.
Planning and Strategy
Follow this advice to keep your transportation on track and stop worrying about the "what ifs":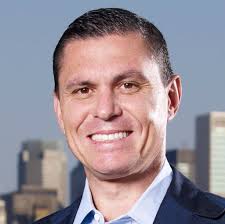 1. Have a Plan A, B, and C — and rehearse them all. Don't expect anything to go exactly as planned. Know where your bottlenecks and areas of concern are before the event, and develop a game plan of alternatives ahead of time so you don't end up scrambling around before showtime.
2. Get the pros. Hire experts to take the weight of planning off your shoulders and allow you to focus on the content of the event and the clients attending. When you have a trusted partner taking care of the inevitable headaches, you don't have to worry about anything outside of the conference center.
3. Invest in doing it right. The lowest bidder might be tempting, but don't treat transportation like an afterthought. Did your clients pick you because you give them the lowest cost or because you provide the best overall experience? Everyone has a budget, but consider the time and energy transportation arrangements cost you, then think about what that's worth before you sign the smallest check you can.
4. Look for a transportation designer, not just a transportation provider. Your transportation partner should do more than take a number of attendees and provide some vehicles. A trustworthy transportation partner should start by asking you to define success. Then, it can craft a custom plan with your goals and budget in mind.
Don't design a transportation plan yourself and start calling companies asking for all the different pieces — that's just an easy way to ensure you forget a key detail or overlook a potential issue. In many cases, what you think is a finished plan is really just a starting point that a knowledgeable partner can help you enhance. Make your event transportation a priority by working with a great partner, and your attendees will have an outstanding experience from beginning to end.
Richard Fertig, founder and president of Brilliant Transportation, set out to redefine the ground transportation industry with passion and purpose. Richard is focused on partnering with companies and event planners globally to Make Travel Great®. In less than five years, Brilliant Transportation has solved complex design, production, and transportation challenges for the most influential companies in the world.
Suggested Categories
More from MeetingsNet

---