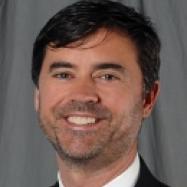 Kevin M. Hinton
CEO, Society for Incentive Travel Excellence
Kevin Hinton, chief excellence officer of the Society for Incentive Travel Excellence manages the headquarters team responsible for meeting the strategic goals set by SITE and SITE Foundation leadership and serving the association's global membership.
Prior to joining SITE in 2013, Hinton served as executive vice president of Associated Luxury Hotels International (ALHI) where he expanded the group's portfolio outside the U.S. Previously, he served as CEO of hinton+grusich, which later sold to ALHI, transforming the company from regional player to a national sales network with five sales offices to serve the needs of 130 hotel partners. His career in the travel and hospitality business began at the Chicago Hilton & Towers in 1997 where he worked in various management positions.
Hinton has served as chairman of the board and chief elected officer of various international meetings industry associations, including serving on the MPI Board of Directors from 2008-2013. He holds a Master of Business Administration degree from the University of Chicago Booth School of Business and a Bachelor of Science, majoring in Finance and German, from Marquette University. After college, Kevin was a Peace Corps volunteer for two years in Mali, West Africa. Kevin dearly loves the three girls in his life—his wife Claudia, and their daughters Amber and Sophia.
SiteGlobal [email protected] Society of Incentive Travel Excellence