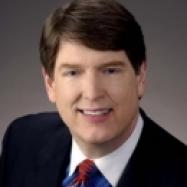 John Foster
Esq., CHME, Foster, Jensen & Gulley
John. S. Foster, Esq., CHME, is an attorney and counsel whose firm, Foster, Jensen & Gulley, specializes in the legal aspects of meetings, conventions, trade shows, events, and association management. He has been an associate or general counsel for over 400 national and regional associations and companies since 1986 and has been named as one of the 25 most influential people in the meetings industry. His peers have also voted John a Special Recognition Award as "Corporate Member of the Year" through the Georgia Society of Association Executives. Professional Convention Management Association members voted John special recognition as its "Author of the Year" for his frequent contributions to Convene magazine. John has also been selected as a Subject Matter Expert for the Meeting Professionals International peer-to-peer assistance program, a select member of the MPI Advisory Panel, and a Platinum Speaker for Meeting Professionals International.
John has been Meeting Professional International's outside legal counsel for industry contracts and handling other legal issues. John's expertise is in the legal issues of nonprofit organizations, antitrust, intellectual property, dispute resolution, negotiating and contracting, and more.
John's professional experience includes 12 years as a director of sales and marketing for Hyatt Hotels and Resorts, Marriott Hotels and Resorts, and Holiday Inns, and he holds the Certified Hospitality Marketing Executive designation from HSMAI.
John has been an adjunct professor at Georgia State University and a guest lecturer at the University of Oklahoma, Arizona State University, University of North Carolina, and Kennesaw State University in their respective meeting management programs. John handles in-house legal training as well as contract preparation and negotiations for corporations and associations nationwide. He is a well-known expert in the hospitality and association industries and he speaks at more than 15 industry events annually for MPI, PCMA, ASAE, IAEE, and more. His office is in Atlanta, Georgia.